Trailer and Stills: A First Look At Stephenie Meyer's 'The Host'
Will this alien love story appeal to Twi-Hards?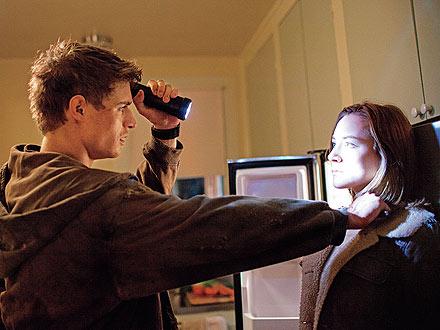 Fans of teen sci-fi/fantasy films have another love triangle to ponder, as we finally get a look at
'The Host,'
the film adaptation of
Stephenie Meyer's 2008 novel
. 
Saoirse Ronan
,
William Hurt
, and
Jake Abel
star in this sci-fi thriller where Earth has been invaded by unseen aliens, using humans as hosts.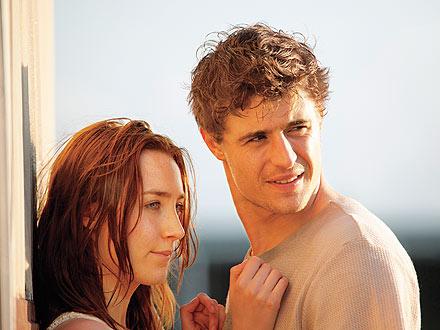 Twi-Hards heading to the theater this weekend to see
'The Hunger Games'
will be getting a bonus; not only will the first teaser trailer for 'The Twilight Saga:  Breaking Dawn, Part 2' be showing, so will the teaser trailer for 'The Host.'
From
People
magazine:
A teaser trailer for The Host, the film adaptation of the 2008 sci-fi romance novel by Twilight author Stephenie Meyer, will unspool before The Hunger Games begins.

"It's kind of an alien love story," director Andrew Niccol tells PEOPLE in this week's issue, which features an exclusive first look at the film, due March 29, 2013.

Irish actress Saoirse Ronan plays Melanie, one of the world's last remaining free spirits. As an alien named Wanderer assumes control of Melanie's soul, Melanie's remaining emotions still draw her to a handsome human named Jared (Max Irons).

Rounding out the cast: Diane Kruger, who plays Seeker, an alien sent to regulate the takeover of Earth's population.

The teaser trailer:
Are you up for seeing 'The Host' when it hits the theaters Marcy 29, 2013?  Share your thoughts in the Comments!