Stephenie Meyer Hosting A 'Twilight' International Fan Event
Ten fans from around the world will be able to spend quality time with Meyer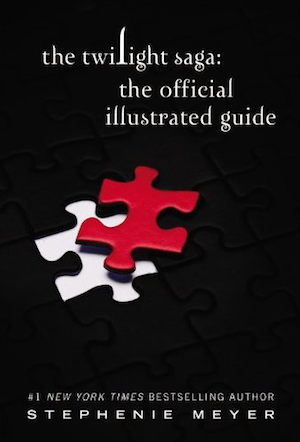 In honor of the April 12, 2011 release of
'The Twilight Saga:  The Official Illustrated Guide'
, Little, Brown Books for Young Readers is hosting a special International Fan Event, featuring 'Twilight' fans from around the world. 
The publisher will sponsor a sweepstakes to select one fan from the U.S. and another from Canada, plus eight other countries. 
From the press release:
Ten fans will be chosen to have a once-in-a-lifetime intimate meeting with international bestselling author Stephenie Meyer.

Little, Brown is partnering with the Twilight Saga publishers in Brazil, China, France, Germany, Italy, Mexico, Taiwan and the United Kingdom to bring together each country's respective Twilight fan.  The fan selected from each country will receive an advance copy of The Official Illustrated Guide and get to talk extensively with Meyer, who will answer their Twilight-related questions. 
 
"The one thing I miss most about my first book tour was the chance I had then to spend quality time with my readers," said Meyer.  "At an event with just ten or twenty people, I was able to get to know everyone a little bit.  I could also more effectively answer each person's questions.  I'm so excited to have that opportunity again, and to get to spend time with fans from many different places and backgrounds."

The Official Rules for the sweepstakes to select the fan from the United States (as well as one from Canada), including entry details and eligibility requirements, can be found on TheTwilightSaga.com.

The sweepstakes begin
January 12, 2011
, 10:00am EST, and end
February 12, 2011
, 11:59pm EST.  Click
HERE
to enter.