Ashley Greene looks scary in her latest horror film
Like Alice Cullen with more piercings and bad clothes
Check out
Ashley Greene
's look for her new movie "
Random
," a horror flick about a young woman alone on a college campus over Thanksgiving break who becomes a target for a group of outcasts out to do some bad.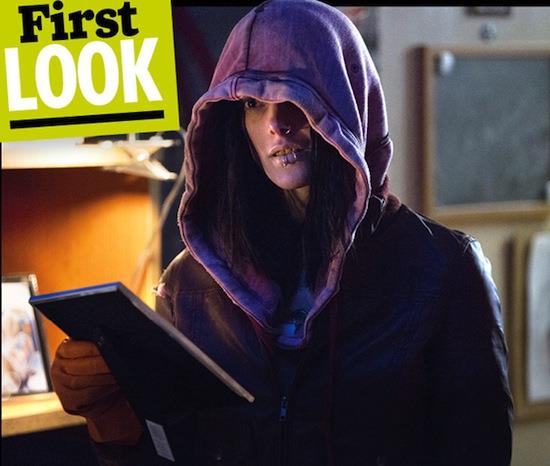 Lucas Till co-stars opposite Haley Bennett and Greene (Twilight, The Apparition). Olly Blackburn (Donkey Punch) helms, with Anthony Jaswinski penning the script. Production on the film that will be distributed by Dimension Films later this year is currently under way in New Orleans.


Blackburn recently told EW that we'll see a whole new side of Greene in Random: "She plays Violet, the worst of the lot." Violet is the sociopathic leader of a gang that targets a student left alone on a college campus over a holiday break. "I told them I'd be willing to get all the piercings [required for the role]," said Greene, who did intense research to play Violet. But in the end they used fakes so Greene added, "I think my mom is happy they're not real."


Synopsis:
With the rest of the campus at home for the Thanksgiving holiday, Justine (Bennett) and a few of her friends spend the weekend in their college dormitory: studying, relaxing, and blissfully unaware of the terror that is about to unfold outside in the cold. Suddenly, confronted by a gang of violent outcasts, Justine's quiet long weekend becomes one long lesson in survival as she and her classmates are terrorized in increasingly bizarre and brutal ways, leaving it up to her to figure out who her attackers are… and if they can be stopped.
Greene seems to like the horror genre, as this is her third. She was also in "Apparition" (2012) and "Summer's Blood" (2009).
Are you sure you want to delete this comment?