Will 'Twilight' Four-peat the Best Kiss Award at the MTV Movie Awards?
How could it not?!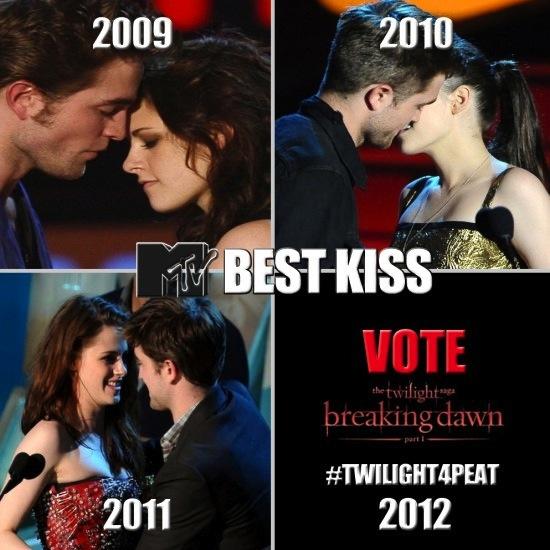 With the Best Kiss awards for 2009, 2010, and 2011 already under their belts, Robert Pattinson and Kristen Stewart are due for a four-peat at this year's MTV Movie Awards.
Twi-Hards,
head over to MTV
and vote; don't deny your favorite couple this honor!
Source:  Thanks to the
Lexicon
for the great graphic and photo.
Are you sure you want to delete this comment?