Ashley Greene talks about her work on the film 'CBGB'
The film chronicles the rise of the famous NYC bar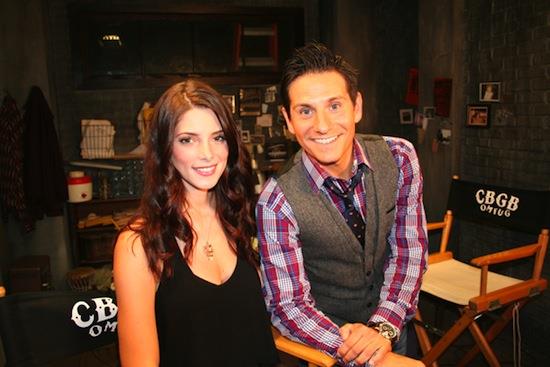 Ashley Greene
's latest project is "
CBGB
," a film which tells the story of Hilly Kristal (played by Alan Rickman) and the creation of his famous club in New York City which became central to the 1970's punk rock music scene. 
Greene plays Lisa Crystal, Hilly's daughter. Other cast members are Johnny Galecki, Malin Akerman, Stana Katic and Rupert Grint.
Wetpaint Entertainment: What can you tell us about your role in CBGB?

Ashley Greene: I play a character named Lisa Crystal and she, in real life, is one of the producers on the film. So I get to play someone who's there, who's alive and on set, which was equal parts amazing and intimidating.

We're used to seeing you as Twilight's quirky vampire Alice. How did this role challenge you?

It's a very different character than ones I've played previously. She's a hard New Yorker, very business-oriented. She's the one who really started CBGB. She's his daughter. Alan Rickman plays my dad and it was just really great to work with him. They have a very love-hate relationship. She kind of was the adult in the relationship. He was very artistic and very passionate and she stepped to take over the business side. It was a very, very fun role to play.
There is no trailer as of today, but here's a "First Look" clip:
So Alice Cullen will be in a movie with Professor Snape and Ron Weasley. See, worlds can unite!
There is no release date for "CBGB" yet.
Will you go see it? Tell us in the Comments.