'Breaking Dawn' nightmare wedding behind-the-scenes photo
Just for Valentine's Day
Happy Valentine's Day, Twi-peeps!
Just for the occasion,
EW.com
has an exclusive behind-the-scenes photo from "Breaking Dawn, Part 1," with
Robert Pattinson
and
Kristen Stewart
getting ready to shoot the nightmare wedding scene. The one where everyone Bella (Stewart) loves ends up drained and piled up in a bloody mess. Not pretty, and fortunately, not real.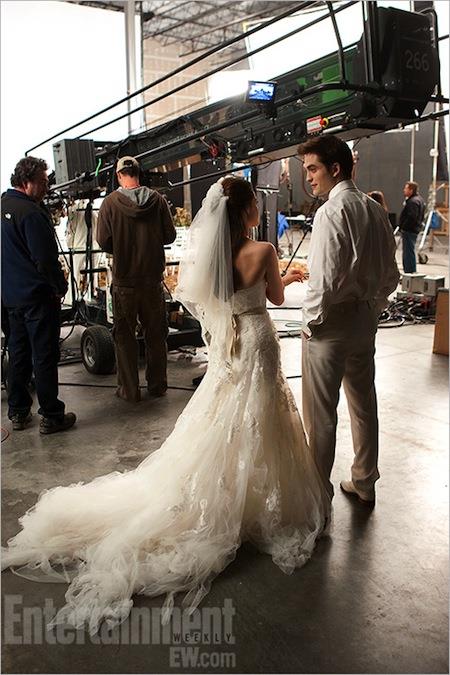 The Blu-ray/DVD of "Breaking Dawn, Part 1 - Extended Edition" and "Breaking Dawn, Part 2" will be on sale March 2.