The 'Twilight' Cast at the MTV VMAs
At their final VMAs appearance, they are grateful to the fans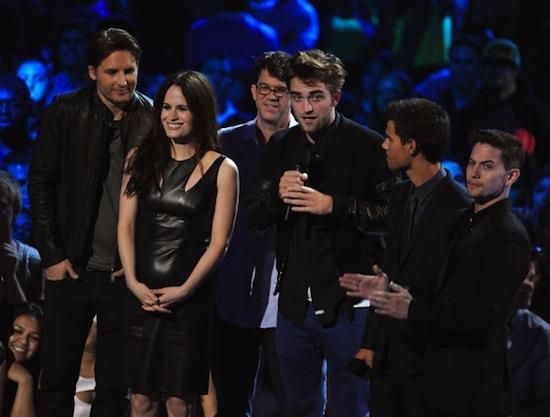 Peter Facinelli, Elizabeth Reaser, Robert Pattinson, Taylor Lautner, Jackson Rathbone and producer Wyck Godfrey thanked the fans for over four years of support, and they seemed happy and proud to introduce the exclusive clip.
What will the VMAs do without 'Twilight'?  We've gotten used to the cast's annual appearance with some kind of exclusive footage.
Enjoy these other photos from Thursday.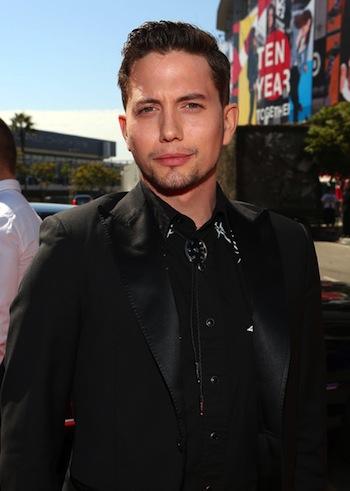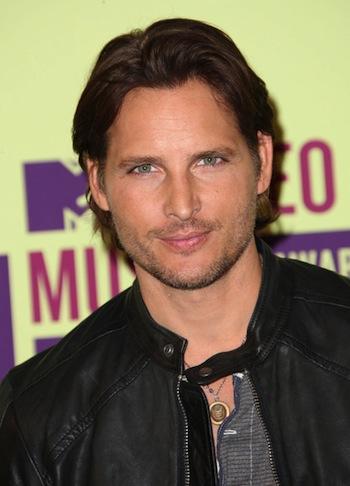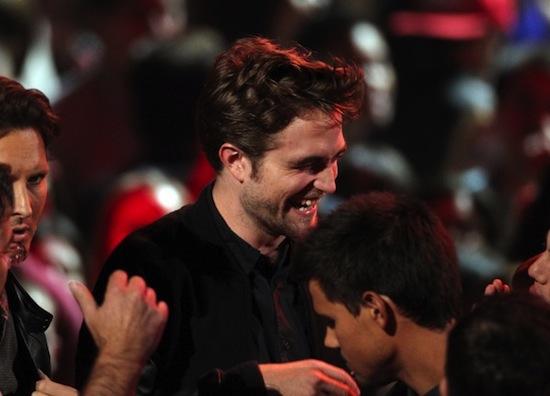 And a little video of Pattinson backstage:
Source:  RPLife
Are you sure you want to delete this comment?