Robert Pattinson's 'Cosmopolis' Gets A U.S. Release Date
Opens in New York and Los Angeles first, then other cities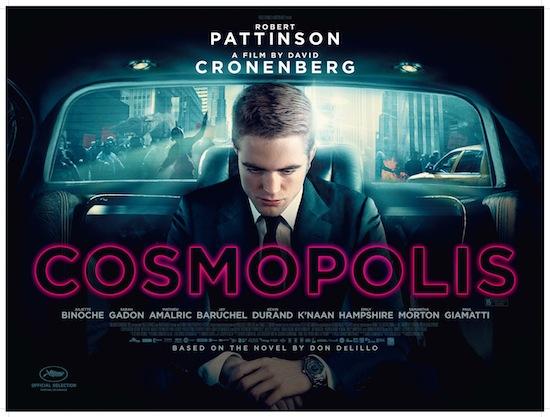 According to
IndieWire
, Robert Pattinson's 'Cosmopolis' finally has a U.S. release date. Entertainment One Films US has set it for Friday, August 17; the film will open to limited release first, in New York and Los Angeles, before opening in other cities soon after.  No schedule for that yet.
Indiewire's Eric Kohn feels that, "Twilight' fans won't respond to Pattinson's uncharacteristic turn and only diehard Cronenberg fans are likely to spread positive word of mouth."
Canada and the UK have release dates set for June 8 and June 15, respectively; I look forward to seeing those moviegoers' reactions.
In the meantime, check out these recent interviews by Pattinson and David Cronenberg:

I love Robert as an actor.  I have all his movies and saw Bel Ami on VOD.  Wonderful!   I can't wait to see Cosmopolis.  Just a note to you, I have 6 other sisters rangeing from late fiftys to late sixties, and we are avid fans of his.  I know many other older women who love is acting also.  So I think critics are missing a group of movie goers that are in my age range.  Sure the teens like him but there are alot of mature women who can see past the eye candy and appreciate his acting.  I went to see Breaking Dawn Part 1 several times, and the audience was a majority of older women.  Someone is missing the effect we have.  I hope to see Robert in many more movies and will enjoy seeing him grow more and more as an actor. 
Are you sure you want to delete this comment?