'Breaking Dawn, Part 2' takes seven "awards" at this year's Razzies
The dubious Razzie Awards loves to hate on 'Twilight'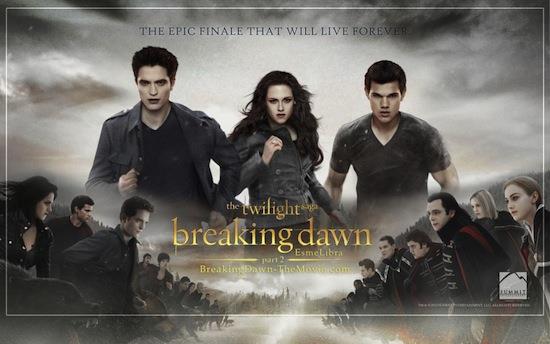 Once again the anti-Oscars
Razzie Awards
bestowed their "winners" with dubious awards for the worst in film. And once again, they went to town on "
Twilight
."
This year saw yet another RAZZIE® sweep, but this one was incomplete: Although TWILIGHT SAGA: BREAKING DAWN PART 2 went into the 33rd Annual RAZZIE Awards race with a near-record 11 nominations (more nods than there were categories) it only managed to "win" seven spray-painted statuettes, including Worst Picture, Worst Actress (Kristen Stewart) Worst Supporting Actor (Taylor Lautner), Worst Screen Couple (Lautner and 12 year-old Mackenzie Foy) andWorst Screen Ensemble. Throw in Worst Remake/Rip-Off or Sequel and Worst Director for Bill Condon, and the fifth and final TWILIGHT film is 2012's most-RAZZed movie. But TWILIGHT S.B.D. #2 (as RAZZIE wags prefer to refer to it) still fell short of last year's unprecedented all-ten-category sweep by Adam Sandler's JACK & JILL. Sandler wasn't totally over-looked, though: The aging, schlubby comic took theWorst Actor RAZZIE for the second year in a row, and his film THAT'S MY BOY bested TWILIGHT for Worst Screenplay by a single vote.

Seven isn't so bad. It's a lucky number!
What will the Razzies do now that the "Twilight Saga" has ended? Who'll be their next scapegoat?