'Breaking Dawn, Part 2' Beats Out Bond and Lincoln Over Thanksgiving Weekend
Vampires win again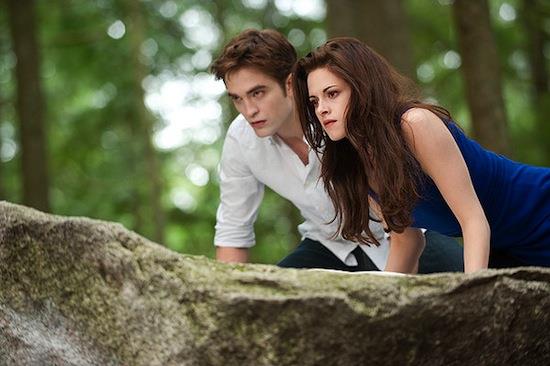 The five-day Thanksgiving holiday weekend was a win for fans of the undead and the shape-shifting, as 'Breaking Dawn, Part 2' took $64 million in ticket sales to finish ahead of '
Skyfall
' and '
Lincoln
,' which took in $51 and $34.1 million respectively.
No data on how much of that $64 million was from repeat viewers.
Propelled by the vampires, secret agents, presidents and nursery school favorites, Hollywood ticket sales totaled $290 million for the holiday weekend, beating the holiday weekend high mark of $273 million recorded in 2009. Hollywood studios often release their biggest holiday films on Wednesday to take advantage of school breaks the day before Thanksgiving.


The continued rush of fans to see teen favorites Pattinson, Stewart and Lautner pushed the "Twilight" installment to $227 million in total domestic ticket sales, making it the year's sixth-largest, according to figures compiled by Box Office Mojo.
As of this writing, 'Breaking Dawn, Part 2' has already passed 'Twilight' and is number four on the franchise's list of domestic totals, as per
Box Office Mojo
: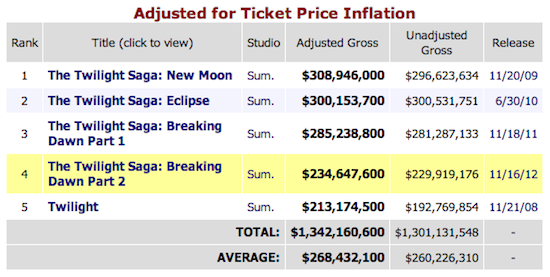 Where do you think Part 2 will settle when all is said and done?