Kristen Stewart: Scandal Over Her Tryst With 'Snow White' Director
The indiscretion that has rocked the 'Twilight' fandom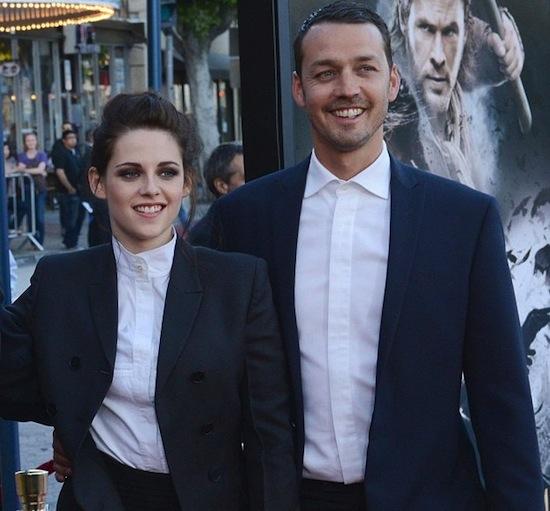 I do not usually blog about the 'Twilight' stars' personal lives and the constant gossip that surrounds them, but this one is too big--and too true--to skip over.
US Weekly
magazine dropped the bomb with this week's cover story of Kristen Stewart cheating on long-time boyfriend Robert Pattinson with her 'Snow White and The Huntsman' director, Rupert Sanders.  Sanders, a 41-year old married father of two, and Stewart, 22, were caught by paparazzo on July 17 in a series of steamy photos taken in L.A., making out in her car and in very close embraces, one with Sanders nuzzling her ear.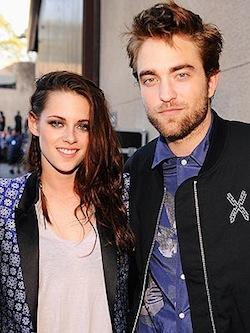 The initial response from Twi-Hards was, "Fake! PhotoShopped!  Lies!  Never!"  I did not think much of these photos either, since Stewart and Pattinson have long been victims of PhotoShop experts with nothing better to do.
Things went from zero to 60, however, when Stewart issued a public apology via
People
magazine on Wednesday, July 25; something very uncharacteristic of the actress:
I'm deeply sorry for the hurt and embarrassment I've caused to those close to me and everyone this has affected. This momentary indiscretion has jeopardized the most important thing in my life, the person I love and respect the most, Rob.  I love him, I love him, I'm so sorry. 
Sanders soon followed with his own confessional and apology, also via
People
:
I am utterly distraught about the pain I have caused my family. My beautiful wife and heavenly children are all I have in this world. I love them with all my heart. I am praying that we can get through this together.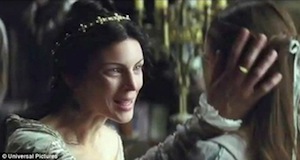 Sanders is married to British actress Liberty Ross, who, in a cringe-worthy twist of fate, played Stewart's mother in 'Snow White.' She has not made a statement regarding her husband and Stewart, only Tweeting, "Wow," before taking down her Twitter account.
There has been no word from Pattinson or his representatives.  The
NY Daily News
reports that he has packed his bags and moved out of the L.A. home he shares with Stewart.
The sequel for 'Snow White and The Huntsman' has already been green-lit, with both Sanders and Stewart attached to the project.  That should be awkward.
In the April issue of Italian Vanity Fair, Pattinson had said:

...there's a thing I've never got: That is, why do people cheat?  I can understand the impulse... But not how you can keep two relationships going at the same time for long.
I'm not the casual-affair kind of guy.  If I choose to be with someone, it's because I really want it. When I have a relationship, I'm 100 percent into it.
Ouch.
Gah, what a mess.  I know a lot of Twi-fans refuse to believe it, but the evidence is pretty hard to dispute.
What I cannot help wonder about, though, is why Stewart would jeopardize her fandom, her relationship, and her career, for something so fleeting.  And why would she, knowing how much she is followed by cameras, commit her indiscretions in broad daylight and out in public?!  In L.A., of all places, where paparazzo are everywhere.  Was she trying to get caught?  Which begs the question:  If she hadn't been caught, would she have confessed to Pattinson in private, or would she have kept it a secret?  From the looks of her and Pattinson at Comic-Con and at the Teen Choice Awards, they were a happy couple.
In
Elle
magazine's June issue, Stewart did admit that she felt "boring" and wanted something crazy to happen to her:
I feel boring. I feel like, Why is everything so easy for me? I can't wait for something crazy to f*cking happen to me. Just life. I want someone to f*ck me over! Do you know what I mean?
Sometimes you don't want what you've wished for.
What do YOU think of all this?  Weigh in and Comment.

When I heard about this I wondered, what the hell was she thinking?  How could either one of them forget they already were in relationships? Plus the fact that he's so much older than her.  I was afraid that the Saga coming to an end was going to be marked by trouble ever since there was talk of continuing it either with more movies or tv series.  How could she be so stupid? I believe she has hurt her fan base. True that Rob and her didn't need to necessarily stay together forever just because of the Saga, but it should not of come to this.

It is so sad no matter how you look at it.  Ego can be an ugly, deceptive emotion.  They should have been smarter and walked away from each other.  But smart doesn't usually go along with Ego.  But guess what? You can survive it, and sometimes together.  You can either let make you better or let it poison you.

The foolishness of youth. She absolutely was not thinking smart and neither was he. I blame her error on youth. I believe someone older showed her some attention and her ego took over. There is no excuse for him. However, I also believe that if Rupert and Liberty and Rob and Kristen love each other and are willing to make the commitment and work hard to reestablish trust, they can overcome this. I have seen it happen with couples that I know. I ask that they take the time to think hard about what it is they really want. And I wish the horrible papparazi would give them the chance to heal privately.

I think that one should be very careful and very concise about what one asks for. If she wanted something to come in her life and f***her over-she got it-big time. But-and I know that  in this time of our culture it's a radical idea-but what about all the other people who got f***ed over with her? What about Rob or Liberty? or his kids? (Sigh) Ego and youth can be such a bad mix. And there isn't much of a cure, if any, for stupid Mr Sanders.
Am I the only one who noticed his wife was on set  and had a role in the movie! Her only  comment was , "WOW"! Surely she would have stepped in!  Secondly, why mention Kristen's cheating and never mention the husband, "THE CHEATER".  Seems like a cheap publicity stunt for us the movie going public for, "SNOW WHITE AND THE HUNTSMAN"  and for the "BREAKING DAWN PART 2".  Surely Hollywood can find better ways to draw us away from "THE OLYMPICS"! The pictures released at this late date reminds us you can't believe what you see and you can't believe what you read!
beemer

she said she wondered why everything was so easy for her. Maybe this is what happens to a lot of young famous actors, and plenty have in the past turned to drugs and overdosing.  Maybe the boredom that comes with being rich and having everything easy is what leads to these people becoming self-destructive in the end. I feel like her career is not going to recover from this but Robert Pattinson's will take off. He didn't do anything wrong and he has so many more sympathetic fans now. Everyone is mad at Kristen and Saunders. I feel like Saunder's career will tank too.
Are you sure you want to delete this comment?