Tinsel Korey to Play Emily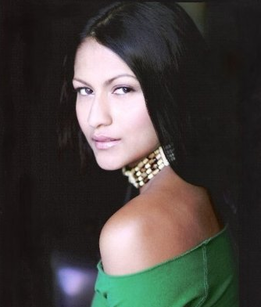 Singer, songwriter, actress, artist Tinsel Korey has confirmed her role as Emily Young, Sam's scarred girlfriend, in
New Moon
.
Her MySpace page
confirms this. The page also has video of her performing at the 2008 Aboriginal Achievement Awards--she's got a great voice!
I wonder if she'll have a song on the soundtrack; her style would definitely fit in the movie somehow, somewhere. And I think it would add a bit of authenticity to a scene...maybe Bella and Jacob on First Beach or something? She definitely looks like Emily--pretty and serene--and they wouldn't need to do much to her hair or makeup (other than the massive claw scars on one side).
What do you guys think?