MTV: 'Breaking Dawn, Part 2' Top 10 Moments of 2012
Is their list the same as yours?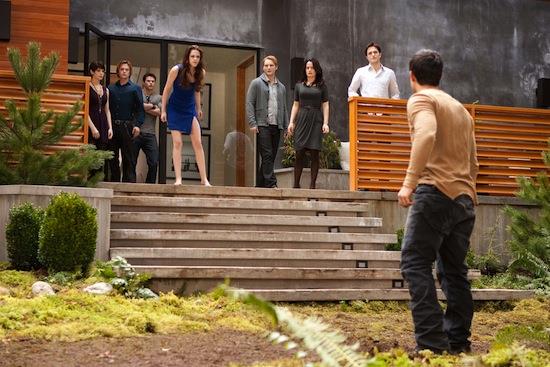 Happy 2013, Twi-peeps!
2012 was a banner year for the 'Twilight' fandom and the series.  It marked the fifth and final installment of a film franchise that began in 2008.  I don't think anyone could have predicted what a worldwide phenomenon it would become!
To commemorate their long goodbye to 'Twilight,' MTV has put together a list of their Top
'Breaking Dawn, Part 2'
Moments of 2012.  A few from their list:
The Last First Trailer
In March we were treated to the last first teaser trailer for a "Twlight" movie and it was noteworthy for several reasons: it debuted in front of its likely superstar franchise successor "The Hunger Games" and it was the first glimpse fans received of Bella as a vampire, along with Edward and Jacob's reactions.


The Soundtrack Track List is Unveiled

Fans were especially excited about the official track listing for the "Breaking Dawn - Part 2" soundtrack, which have always sold very well and often include a collection of soon-to-be-famous, up-and-coming bands. The final soundtrack boasted both big names and small like Green Day, Passion Pit, Ellie Goulding, a song by star Nikki Reed and hubby Paul McDonald and repeat contributors St. Vincent and Christina Perri.


The Premiere
Nothing is better than seeing your favorite stars of your favorite films all together and all dressed up for a glamorous Hollywood premiere. The "Breaking Dawn - Part 2" cast did not disappoint with the massive celebration held in their honor in Los Angeles in November, complete with a four hour-long black carpet and a star-studded, exquisitely decorated after party.
Read the entire list at
MTV
.
In the meantime, how does your list compare for best 'Breaking Dawn, Part 2' moments of 2012? Share in the Comments!