Kristen Stewart Talks to USA Today
From 'Twilight' to 'On the Road'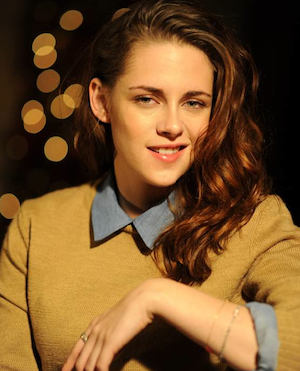 Kristen Stewart
sat down with USA Today to talk about her path from 'Twilight' to her current film, '
On the Road.
'
Excerpts:
Stewart, barely out of her teens, has tasted the flip side of fame, and it isn't much to her liking. She's cautious and watchful and ill at ease, until she's not. The thing is, give Stewart a little bit of time, a glass of pinot grigio, and some thoughtful conversation, and she warms up.


Being gaped at, she says, brings out her inner dork.


"I feel like I'm in the sixth grade, and everyone in the room is laughing at me. Some people can come into a room and say hello to everyone, and it's fine. I'm not that person. I don't think I'm very approachable," says the actress, 22.


And for someone who has never been at ease in the spotlight, Stewart isn't about to start spilling her guts now. She's not telling whether she and Pattinson are back together, or not, or something in between. And she doesn't really care what anyone thinks, either way.


"People think they knew a lot about me before. They know even less now," she says. "People will project whatever. It's a huge form of entertainment. As soon as you step outside your own life and look at it like that and think that you can shape something — you need to live your life. I'm just going to live my life, actually."


As for On the Road, which shows a far more adult side of Stewart, "this wasn't me stepping out to do a different thing to liberate myself," she says.


Playing Marylou, the free-spirited, uninhibited girlfriend of Dean Moriarty (Garrett Hedlund) is a departure for Stewart, who is an observer by nature.


"I had to jump into somebody who wasn't watching, who wasn't thinking about being watched," she says. "She's the least vain person who completely lets her face hang out. Those people are few and far between. I was sort of nervous I would be playing the crazy girl, the girl who was wild. She offers the exuberance in the story, as well. I'm so not that person, so it was hard."
Read the article in its entirety at
USA Today
.