BTS and bonus clips from 'Breaking Dawn, Part 2' Blu-ray/DVD
Can March 2 come fast enough?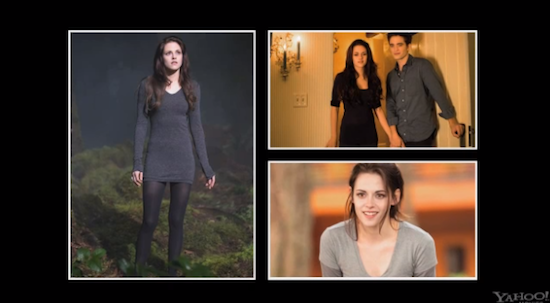 Several new behind-the-scenes and bonus videos from the upcoming "
Breaking Dawn, Part 2
" Blu-ray/DVD, which hits the stands on March 2.
This one from Yahoo! Movies, called "Bella's Look," goes over Bella's transformation from grungy, loose clothes and slumped posture, to a more feline, slick look that's all about dark colors and leather.
MTV has a clip of the arm-wrestling scene between Bella and Emmett.
SheKnows.com posted a clip featuring Kristen Stewart and Peter Facinelli talking about the scripts for part 1 and 2.