'Cosmopolis' and 'On the Road' Will Be Making World Premieres at the Cannes Film Festival
Robert Pattinson and Kristen Stewart both have films in the prestigious Competition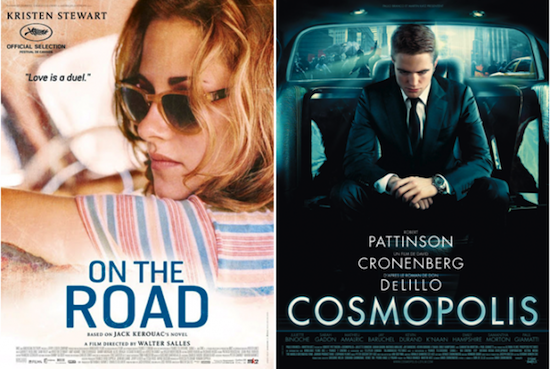 Kristen Stewart's 'On the Road' and Robert Pattinson's 'Cosmopolis' will both be making their debuts at the Cannes Film Festival, as well as showing in the Competition, the festival's most prestigious section.
The real-life couple will be in attendance at Cannes...but will they walk the red carpet together, or separately?  My guess is separately; I think they are both savvy and professional enough to want the focus of the event to be on their respective films, and not on their romance.
From the Cannes Film Festival Blog:
Cannes Film FestivalThis morning, the official 2012 Cannes Film Festival Program was announced in Paris.


The news that created most excitement with the general public was probably that "Twilight" and real-life couple Robert Pattinson and Kristen Stewart will attend the festival.


The couple won't appear together in one movie, however. Pattinson is starring in David Cronenberg's "Cosmopolis", while Stewart is part of the cast on "On the Road" by Walter Salles.


Of course, the next big question is: at what date will Pattinson and Stewart be in Cannes? Unfortunately, that won't be known until the festival schedule is published – and that may take a few more weeks!
Source:  Breaking Dawn Movie