Peter Facinelli Gives His Take on BDp2's Ending
Spoiler alert!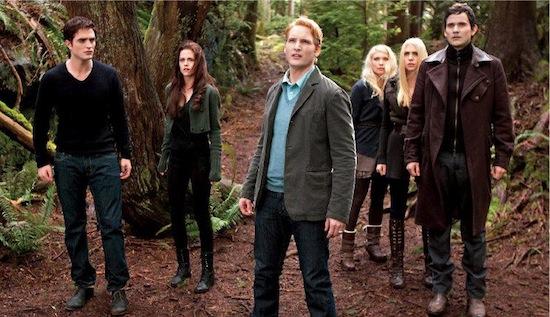 Mega Spoiler Alert!
Peter Facinelli
, who plays the beloved Carlisle Cullen in the 'Twilight Saga,' offered up some insight into the ending of
'Breaking Dawn, Part 2.'
  Yes, the ending that everyone is talking about.
STOP READING NOW IF YOU HAVEN'T SEEN THE MOVIE.  SERIOUSLY.
You know, the moment when everyone in the theater is either gasping or screaming or hyperventilating in sheer surprise, when Aro (Michael Sheen) and Carlisle go head to, uh, head.
Facinelli's initial reaction to reading that part of the script:
Well, when I first read it in the script, I was bummed, because I thought that was it for me! I was like, 'I don't get to do any action this time around? I love action!' Eclipse was one of my favorite movies to do because I got to roll up Carlisle's sleeves and do action. But then after I read it all the way through, I knew it was going to shock the audience and I couldn't wait to see their response to this. I feel like it was a really heroic way to go, because he's going after saving Alice, and I thought if you're going to go out, better to go out heroic, rather than running the other way!
He was also asked if he'd like the head prop from the film:
I hope they send it to me now, and I can put it on my mantle. They don't need it anymore, right? I wonder what they do with it. I bet you they put it on eBay. I'm going to start looking for it. I've never had that happen on film before, so I got to say I got a little misty-eyed seeing my own head in someone else's hands!
Source:  Twilight Lexicon
Are you sure you want to delete this comment?