Movie Deal for Erotic 'Twilight' Fan Fiction. Oh My.
And you thought fan-fic was written for silly teeny-boppers. Tsk, tsk.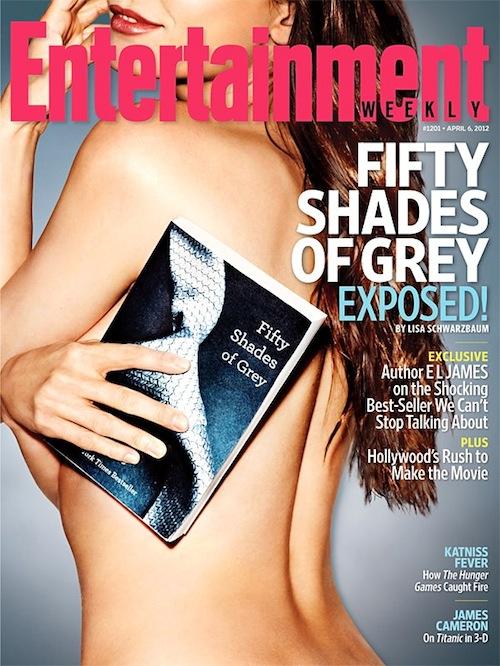 Fan fiction-reading Twi-Hards, raise your hands if you read 'Master of the Universe.'  Yes, that's the one with the "alternate universe" college grad Bella and business mogul Edward, whom she secretly calls "Fifty," and his locked playroom, and all manner of other things that appear in the genre known as Erotica.  Oh yes, there is a murder/thriller plot going on as well.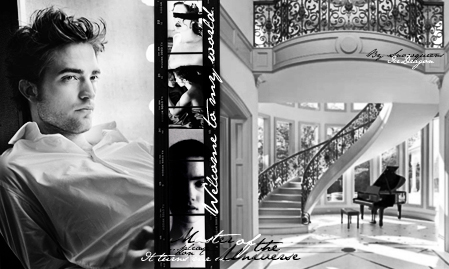 I myself have read it, and it was quite an eye-opener--hot, highly disturbing, and bizarre, but admittedly quite compelling. 
First-time British author and über-Twi-Hard E.L. James has seen her star rise this past year as her fan fiction story--one the most widely read on
fanfiction.net
--was published in May 2011 as the trilogy
'Fifty Shades of Grey,'
and has risen to the top of Amazon's Best Sellers list, as well as The
New York Times'
Best Sellers list.
The main characters' names have been changed from Bella and Edward to Anastasia ("Ana") and Christian, but everything else apparently remains the same. 
Universal Studios and Focus Films have just bought the film rights to the 'Fifty Shades' trilogy for a reported $5 million. 
EW.com
spoke to James about this:
...James's funny, earthy, grounded personality comes through — and so does her practicality. "We went with Focus because they have a great background in handling difficult material," and also because the studio gave the author the approvals she wanted, including script and casting. "This makes me sound like a control freak, doesn't it?" she acknowledged with a laugh.

As for negotiating all the tricky bits pertaining to the books' extremely graphic, kinky sex, James says, "I think that's going to be a collaborative process. That's a big word in Hollywood, isn't it — PRO-cess." Along the way, too, the fortysomething wife and mother of two teenage sons demonstrated a forcefulness that her dark hero Christian Grey might admire. "We always said that if we didn't find a fit, we'd pack our bags and go home. Seriously. We'd have a wonderful week in Hollywood and go home," she said. "But also, look, life is not a dress rehearsal. I didn't want to get to be 90 and say, why didn't I try something? This is a great opportunity. And I took it."

The book is on this week's cover of
Entertainment Weekly
, and James gets why the book is selling like hotcakes:
"It's fantasy," she says. "It's a romantic fantasy story. That's it. It's just a fun read. I don't see it as erotica. I see it as a contemporary romance. Yes, it's quite graphic, but when people fall in love they have sex. Well, actually, they have a lot of sex. In the beginning. So that's what this is about. It's for ordinary women who like some spicy sex."
Not sure why the magazine is asking readers who should be cast in the film, when the answer seems rather obvious to me:  Cast the man who inspired the book in the first place.  A dozen YouTube tributes to 'Master of the Universe' should prove that.  Here is one of the tamer ones (viewer discretion is still advised):
Will 'Fifty Shades' be your guilty pleasure?  Share your thoughts in the Comments!