Will 'Breaking Dawn, Part 2' Break Midnight Box Office Records?
So far it's lagging behind...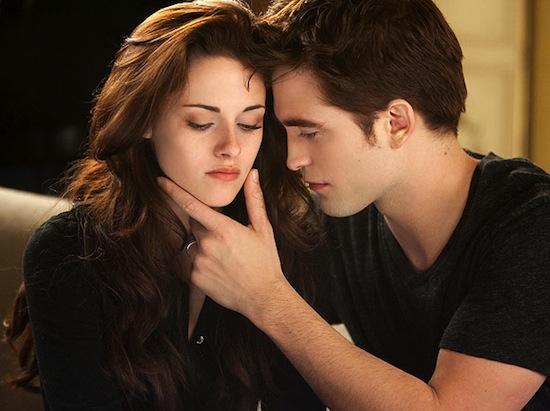 Will the highly-anticipated final film of 'The Twilight Saga' break its previous films' records? That remains to be seen.
Breaking Dawn Part 2 grossed an estimated $30.4 million from both Thursday night and midnight Friday shows, Summit Entertainment reported this morning.


As was expected, it's a big start, and a fast start for the final Twilight.


The launch does not appear, however, to be quite on the level of last year's Breaking Dawn Part 1, which grossed a franchise-high $30.3 million strictly from 12:01 a.m. screenings.
'Part 2' will definitely make an incredible pile of money—but beating out this list of top 10 midnight showing record-breakers may not happen:
Harry Potter and the Deathly Hallows: Part 2, $43.5 million
The Dark Knight Rises, $30.6 million
The Twilight Saga: Breaking Dawn Part 1, $30.3 million
The Twilight Saga: Eclipse, $30 million
The Twilight Saga: New Moon, $26.3 million
Harry Potter and the Deathly Hallows: Part 1, $24 million
Harry Potter and the Half-Blood Prince, $22.2 million
The Hunger Games, $19.7 million
The Avengers, $18.7 million
The Dark Knight, $18.5 million