FEATURED POST
A technical fault puts a shadow across a batch of discs
A batch of discs from the MGM Limited Edition Collection, a MOD (manufacture-on-dema​nd) line of releases sold exclusively via the web, was manufactured with errors in the image. In particular scenes with dark objects or hard lines set against a bright or neutral backgrounds, a halo effect, or ghosting, can be seen in the radiating out from the image (see frame captures below for an example). The problem, which has since corrected by Allied Vaughn (the company partnering with Twentieth Century Fox Home Entertainment in the enterprise), was the result of a faulty transcoder used in the replication process, according to a spokesperson from Fox.
The problems appear to be limited to discs replicated during a particular window of time—the discs where I noticed the issue all arrived in early April—and a particular machine. And they are most apparent on black-and-white films, though the Africa scenes of "How I Won The War," with soldiers set against the desert or the clear sky, are also quite noticeable, especially on high definition widescreen monitors.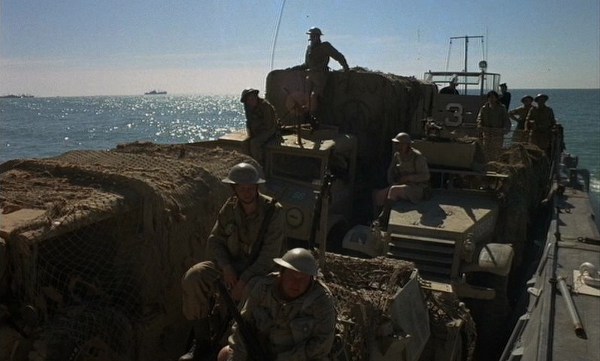 It's hard to see at this size, but if you look closely at the antenna against the blue sky at the top of image, you can see the ghost of lines just to the left of it. On a large screen monitor, the effect is significantly magnified.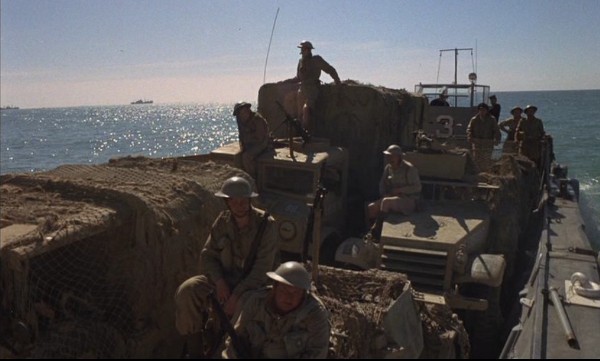 The lines are gone in the corrected disc.

For those not familiar with the format, MOD represents a recent development in the DVD market, where slipping sales have slowed the release of classic, special interest and catalogue releases. These are DVD-R releases "burned" individually rather than pressed like DVDS, and are no-frills releases of titles that otherwise would not see a home video release. You can read a general introduction to the format and the model on my profile of the Warner Archive Collection on Parallax View here.