FEATURED POST
Plus two with Conrad Veidt, animated 'StoryCorps' shorts, and more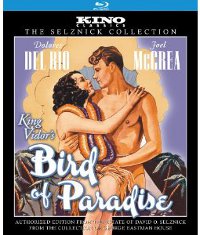 "Bird of Paradise" (Kino), directed by King Vidor, came out of a vogue for exotic South Seas romances in the late 1920s and early 1930s, mostly about white male adventurers and entrepreneurs who become intoxicated by the island paradises and the women who live in them. Joel McCrea is the representative of western culture here as Johnny, the all-American sailor who (with the blessing of his paternal captain) jumps ship to spend time on a tropical island and the beautiful young chief's daughter Luana (Dolores Del Rio).
McCrea is quite the strapping specimen, athletic, courageous, and thoughtful, a regular boy scout but without the innocence, but Del Rio was the bigger star and takes top billing here as the native princess betrothed to the prince of a nearby island. She's no passive maiden but a resolute woman who takes matters (romantic and sexual) into her own hands after Johnny has been warned to steer clear of her. She's a fantasy in many ways but also more sexually forthright than we're used to, not innocent as much as sure of what she wants. Like most films in this genre, there is plenty of exotic spectacle, from underwater photography to big native production numbers of scantily clad dancers. Del Rio goes for a nude midnight swim (shot to suggest more than it shows) and spends a good portion clad only in a grass skirt and remarkably resilient lie, and McCrea is constantly removing his shirt for some activity or another.
Long available only in poor public domain editions, this is remastered from a preserved print for Blu-ray and DVD. Apart from minor scuffing and fine scratches, it looks sharp and offers a clarity unseen on any previous home video incarnation, but the soundtrack is thin and distorted, a distraction that should have been mitigated in the mastering process. No supplements.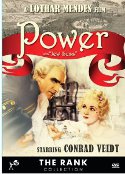 "Power" (aka "Jew Süss") (VCI) is the first film based story that was later turned into the notorious 1940 anti-Semitic feature from Nazi Germany. Lothar Mendes directs this British production starring Conrad Veidt as the scheming Jewish villain. Veidt, curiously, spent much of the rest of his career playing Nazi officers and German villains, and for that matter his earlier career as well.
Case in point: "I Was a Spy" (VCI), a 1933 thriller directed by Victor Saville and starring Madeleine Carroll and Herbert Marshall as Belgian spies working in a German hospital in World War I. Veidt plays a German Commandant, complete with aristocratic monocle. DVD only, no supplements.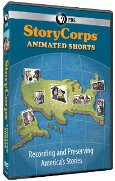 Plus:
"StoryCorps: Animated Shorts" (PBS) collects the short pieces that originally ran on the "P.O.V." series on PBS in a half-hour program. The Rauch Brothers direct the ten animated productions of audio recordings from the StoryCorp project.
"Carry On Double Feature Vol. 3: Carry On Camping / Carry On Again Doctor" (VCI) features the 17th and 18th films (respectively) from the distinctly British comedy series of music hall humor, slapstick gags, and sexual innuendo.
"The Perils of Pauline" (VCI) is the sound incarnation of the hit silent cliffhanger serial, a 12-chapter production from 1933 starring Evalyn Knapp as the intrepid adventurer Pauline.
For more releases, see Hot Tips and Top Picks: DVDs, Blu-rays and streaming video for May 1