FEATURED POST
Videodrone's take on the biggest, best, coolest and culty-ist releases of the week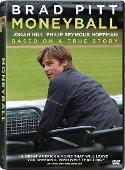 New Releases:
Brad Pitt makes it look effortless in "Moneyball" (Sony), a drama about the business of baseball in the era of multi-million dollar payrolls based on the non-fiction bestseller by Michael Lewis. This is a different kind of underdog sports movie, one where percentages and balance sheets and backroom trades are bigger drama than home runs and double plays. The film's triumph, in large part to Pitt's easy-going performance of charm under pressure, is in turning that sports geek detail into the stuff that wins are made of. Count on Pitt getting a nomination, and probably one for screenwriters Aaron Sorkin and Steven Zaillian as well. Videodrone's review is here.

"The Killer Elite" (Universal) is not a remake of the Sam Peckinpah thriller but it does pit elite killers (Jason Statham, Robert DeNiro and Clive Owen) in a fight to the death. MSN film critic Glenn Kenny calls it "quite the cliché-ridden desultory mess." "What's Your Number" (Fox), meanwhile, offers the very talented Anna Faris in a very unfunny romantic comedy. Videodrone talks with Faris here.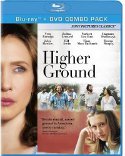 Vera Farmiga stars in and makes her directorial debut in the  provocative "Higher Ground" (Sony), a drama about a woman struggling with her faith. Videodrone spotlights the film here.
Legendary film director Jean-Luc Godard has stated that "Film Socialisme" (Lorber) will be his final film. The typically dense, discursive and idiosyncratic film is spoken in numerous languages and features the tongue-in-cheek "Navajo" English subtitles of the original release (which offers its own added layer of commentary) as well as an accurate English translation.  Videodrone's review is here.
Other notable foreign releases this week: "Night and Day" (Zeitgeist), another wry character study from South Korean filmmaker Hong Sang-soo; "The Man From London" (Zeitgeist), a stylized thriller from Hungarian director Bela Tarr, and "1911" (Well Go), a war drama from China starring Jackie Chan. More at Videodrone here.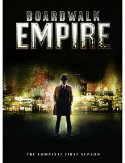 Browse the complete New Release Rack here
TV on DVD:
Director/producer Martin Scorsese teams up with "The Sopranos" writer/producer Terence Winter for "Boardwalk Empire: The Complete First Season" (HBO), HBO's gangster drama set in the Atlantic City of the prohibition era. Steve Buscemi stars as the man behind the graft, the country treasurer who runs the liquor trade and protection rackets with a minimum of gang violence, at least until the rise of the mob brings in rivals to his power, and Michael Pitt, Kelly Macdonald, Michael Shannon, Shea Whigham and Dabney Coleman co-star. It's a lavishly textured period piece and a smart show, and HBO breaks with release tradition by debuting the first season long after the second season has wrapped on HBO. 12 episodes on five discs on DVD and Blu-ray, plus featurettes, commentary tracks and other supplements. Reviewed on Videodrone here.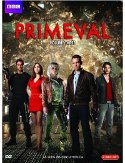 The BBC time-travel and dinosaur-attack series "Primeval" was saved from cancellation by its fans. "Primeval: Volume Three" (BBC) features the fourth and fifth series from 2011, bringing back former junior team members Connor and Abby (Andrew-Lee Potts and Hannah Spearritt) from the Cretaceous Period and into a whole new ARC team and a new set of mysteries and conspiracies. 13 episodes on four discs on DVD and Blu-ray, plus featurettes and webisodes. Videodrone's review is here.

Jack Lord is the last man standing from the original cast in "Hawaii Five-O: The Twelfth and Final Season" (Paramount), and William Smith and Moe Keale join his team as James 'Kimo' Carew (it's not quite Dan-O but it'll do) and Truck Kealoha. But give the show credit: the finale finally pits McGarrett against Wo Fat, mano-a-mano. 19 episodes on five discs, no supplements to speak of.
"An Idiot Abroad" (BBC) is a new BBC comedy series with Ricky Gervais and Stephen Merchant (co-creators of "The Office" and "Extras") bringing their dim-witted pal (Karl Pinkerton) on a trip to the wonders of the world… against his will. 8 episodes on two discs, plus supplements.
Also new: more classic "Doctor Who" (BBC) and "Dennis the Menace: The Final Season" (Shout! Factory).
Flip through the TV on DVD Channel Guide here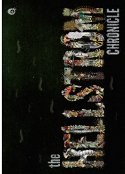 Cool, Classic and Cult:
"The Hellstrom Chronicle" (Olive) won the Academy Award for Best Documentary in 1972, but the film, produced and directed by Walon Green and featuring mesmerizing footage of the insect world, is not a typical documentary. Call it natural history framed by science fiction and speculation on life after global warming. Which is also a reminder that climate change science has also been around a lot longer than the recent election cycles. On DVD and Blu-ray. Videodrone's review is here.

Also debuting is the 2005 horror film "Gurozuka" (Synapse) from Japan
Blu-ray Debuts:
Gary Oldman is self-destructive punk icon Sid Vicious and Chloe Webb his drug addicted girlfriend Nancy Spungen in "Sid & Nancy" (Fox), Alex Cox's tribute to a strange real-life love story. The Blu-ray debut of the cult film includes featurettes on the punk era and on the production of the film.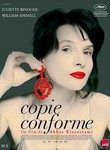 New on Netflix Instant:
Abbas Kiarostami's "Certified Copy," starring Juliette Binoche, placed on numerous top ten lists (including MSN's poll) and end-of-the-year awards. Both a delicate romance and a complex portrait, you could describe it as the cinematic equivalent of a Picasso cubist portrait, presenting multiple experiences along the timeline of a relationship in a single day. While you can lose yourself in the tangle of identity, it's more rewarding to simply give in to the rich pageant of experience and the vibrant and fluid emotional life churning in Binoche's performance. It's not on DVD yet, but you can stream it on Netflix and there is an HD edition available.
The classic of the week is "The African Queen" (1951), John Huston's magnificent big screen adventure starring Humphrey Bogart as a hard-drinking caption of a sputtering steam-powered boat and Katharine Hepburn as a spirited missionary. Bogart and Hepburn stoke the fires of this unlikely romance the way only stars of that magnitude can.
And here's a double feature for you: the original "True Grit (1969)" with John Wayne, and the Coen Bros.' True Grit (2010)" with Jeff Bridges and Matt Damon.
Browse more Instant offerings here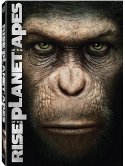 Available from Redbox this week:
Part prequel, part reboot and part reimagined origin story, "The Rise of the Planet of the Apes" (Fox) " is not simply a revival of a beloved seventies series that took a serious dive into high kitsch. It's a terrific character piece, a gripping prison break thriller with a wicked high-concept twist and the smartest action movie of 2011. Andy Serkis delivers a motion capture performance more dense and complex than any of his human co-stars and grounds the high-concept idea in a character you can't help but root for. Now available for rent on DVD and Blu-ray through Redbox. Videodrone's review is here.

Also arriving this week: "Moneyball," "Higher Ground," "1911," "Saving Private Perez and "Sinners and Saints"
For calendar of upcoming releases, click here