FEATURED POST
Plus 'We the Party,' 'LOL,' 'Detention,' 'The Hunter' from Iran, and more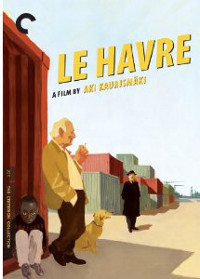 "The Whisperer in Darkness" (Microcinema) adapts the H.P. Lovecraft story as an early thirties gothic horror with technology out of Buck Rogers serials. Videodrone's review is here.
For "Le Havre" (Criterion), Aki Kaurismäki takes his dry, darkly funny perspective on the gloomy lives of working folk from his native Finland to the French port city of Le Havre. The change in climate seems to have warmed his outlook. This low-key tale of a shoeshine man (André Wilms) who takes in a runaway African boy (Blondin Miguel) is set against a culture of unemployment, poverty, and loss. Yet generosity blooms in this family of a community that bands together to protect the boy. Kaurismäki directs with the same deadpan directness as always but offers a brighter spirit that lights up the entire film. "Le Havre is a playful parable that conveys profound truths about compassion, humility and sacrifice," praises Washington Post film critic Ann Hornaday. "It offers proof that miracles do happen - especially in Kaurismaki's lyrically hardscrabble neighborhood."
Blu-ray and DVD, with a new interview with actor André Wilms, footage from the  2011 Cannes Film Festival press conference with Kaurismäki and members of the cast, a French television interview with Kaurismäki and actors Wilms, Jean-Pierre Darroussin, and Kati Outinen (also from Cannes), a interview with Kati Outinen from Finnish TV, and concert footage of Little Bob (the rock group featured in the film). Also includes the original trailer and a booklet with an essay by film critic Michael Sicinski and a print interview with Kaurismäki. More (rave) reviews here.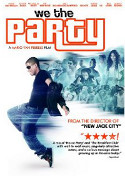 "We the Party" (XLrator) is a hip hop high school drama with a message from Mario Van Peebles, who casts his kids alongside stars like Michael Jai White, Tiny Lister, and Snoop Dog. "Think of it as "American Pie," but served with plenty of crunchy-earnest granola on the side," writes MSN film critic James Rocchi. "And considering how few teen movies treat teens with intelligence and respect -- and how many unfold as if getting laid is the toughest moral and emotional challenge a teen can face -- I'll take the overly sincere message of "We the Party" any day over another stale, rancid slice of the "American Pie" series." Blu-ray and DVD, with commentary by Mario Van Peebles and kids and four music videos.
"LOL" (Lionsgate), starring Miley Cyrus as a teenage girl trying to navigate the social waters of high school in the social media era, is a remake of the 2008 French film "LOL (Laughing Out Loud)" from Liza Azuelos, who directed the original. The film, which co-stars Demi Moore as her mother, was poised to be Cyrus' leap into mores serious filmmaking until, apparently, people started seeing it. It was ignored by most papers and roundly panned by those that did cover it, and it bombed in such spectacular fashion that its existence was barely acknowledged. It arrives on Blu-ray and DVD, with commentary by director Liza Azuelos and members of the cast (but not Miley Cyrus) and three featurettes. Also digital download and On Demand. Note that most of the reviews on the IMDb page are from overseas.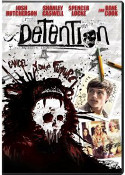 "Detention" (Sony) is a high school slasher film as black comedy starring Josh Hutcherson and Dane Cook. "The movie itself is never truly clear," cautions Boston Globe critic Wesley Morris. "If it's also never intentionally bad, its unintentional badness keeps blasting into shockingly clever places." Blu-ray, DVD, and On Demand. MSN is also giving away a "Detention" prize pack; details here.
More Foreign Affairs:
"The Hunter" (Olive), a drama about a man newly released from prison and eager to make up for lost time with his wife and daughter, "is a parable about modern Iran, and like many recent Iranian films it leaves its meaning to the viewer," writes Chicago Sun-Times film critic Roger Ebert. "One of the wise decisions by Rafi Pitts, its writer, director and star, is to include no dialogue that ever actually states the politics of its hero." In Farsi with English subtitles. DVD only.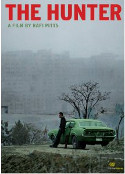 And from South Korea, currently the Asian capitol of slick action cinema and sleek crime thrillers, comes a pair of contemporary thrillers. "No Mercy" (CJ Entertainment) is a crime thriller starring Sul Kyung-gu as a pathologist who takes on a killer that has kidnapped his daughter. Reviews here. "Hindsight" (CJ Entertainment) is a gangster drama starring the great Song Kang-ho (of "The Host," "Thirst," "The Good, the Bad, the Weird" and more) as a retired mob boss drawn back into cartel politics. Reviews here. Both DVD only, in Korean with English subtitles, with plenty of featurettes.
Plus:
"Last Days Here" (Sundance Selects) is a documentary on underground music icon Bobby Liebling making one last shot at success in the music business after decades of self-destruction and bad business decisions. DVD only, with deleted scenes. Reviews here.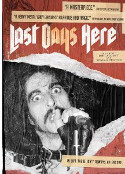 Margo Martindale stars in the independent thriller "Scalene" (Breaking Glass) as a mother trying to protect her mentally-challenged son from a charge of sexual assault. Reviews here. "4.3.2.1" (Universal) stars as Emma Roberts and Tamsin Egerton as friends who cross paths with a diamond heist. Reviews here.
Also new: a pair of psycho-killer thrillers, "ATM" (IFC) with Josh Peck and Alice Eve (reviews here) and the brutal "The Bunny Game" (Autonomy Pictures) (reviews here), and the indie drama "Heaven Strewn" (Cinema Libre), which boasts that it was shot on anamorphic 16mm. All three on Blu-ray and DVD with supplements. The animated "Jock the Hero Dog" (Arc Entertainment), set in South Africa and featuring music by Bryan Adams and Alan Menken, is DVD only.
For more releases, see Hot Tips and Top Picks: DVDs, Blu-rays and streaming video for the week of July 31