FEATURED POST
Plus 'Workaholics,' 'Lancelot Link Secret Chimp,' and more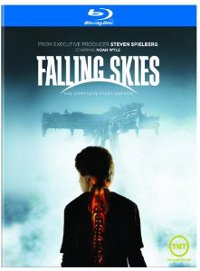 "Breaking Bad: The  Complete Fourth Season" (Sony) ups the ante once again on one the best shows on TV (now or ever), as Walter White (Bryan Cranston) becomes more ruthless and leaves greater damage in the wake of his rise in the drug world. Videodrone's review is here.
"Fairly Legal: Season One" (Universal) is another of USA's amiably lightweight dramas, this one about a former lawyer turned mediator (Sarah Shahi) who can manage any conflict except her own confused life. It arrives on DVD along with four other USA shows: "Burn Notice: Season Five" (Fox), "White Collar: Season Three" (Fox), and "Necessary Roughness: Season One" (Universal) and "In Plain Sight: Season Four" (Universal). Reviewed on Videodrone here.
"Falling Skies: The Complete First Season" (Warner) is the other Steven Spielberg-produced science fiction show from 2011. His lavish "Terra Nova," set in the prehistoric past in the lush pre-human jungles populated by impressively animated dinosaurs, had a great look and a familiar approach and it was cancelled. "Falling Skies," by contrast, is set in the aftermath of an alien invasion of Earth and features a down-and-dirty aesthetic befitting a world under siege and scripts to match. Without the need for a huge audience to fund its vision, this show can slow down, take measure of the losses, and face what's on the line with every engagement.
Noah Wylie stars as a history professor turned guerilla leader among the survivors of the first wave. A widower with three sons (one of them captured by the aliens), he's both the heart of his squad (made up of both soldiers and civilians) and the head, reminding them all that underdog guerillas have defeated larger, better equipped armies all through history. It's no coincidence that the series is set around Boston, birthplace of the American Revolution.
The show uses its budget judiciously and intelligently, resorting to practical effects where possible (and that kind of presence makes a difference this kind of production) and saving the CGI spectacle for when necessary. Which makes absence -- of people, of sanctuary, of hope -- the defining atmosphere. Which isn't to say this is anywhere near the level of the "Battlestar Galactica" revival, at least not yet, but the potential is there, along with the mystery of who the aliens are, what they want, and what's to happen to all the children enslaved with biological collars.
10 episodes on two discs on Blu-ray and three discs on DVD. Both feature commentary on the final three episodes, the short "Animating a Skitter" special effect featurette, two even briefer production featurettes, and a 20-minute panel discussion with the cast and creators from the 2011 San Diego Comic Con, plus an Ultraviolet digital copy of the full season for download and instant streaming. Exclusive to the Blu-ray is featurette on the Dark Horse comic book.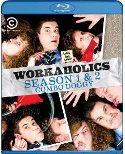 "Workaholics: Season 2" (Paramount) hits DVD along with the Blu-ray debut "Workaholics: Seasons 1 & 2" (Paramount). The Comedy Central series charts the antics of college buddies Anders, Blake and Adam (played by co-creators/producer​s Anders Holm, Blake Anderson, and Adam DeVine) as they kill time sharing a cubicle at a telemarketing firm by day and getting drunk and stupid in their shared house the rest of the time. They are the frat-house answer to the "It's Always Sunny in Philadelphia" crew, just as self-involved and clueless but in a suburban environment and a white collar slacker culture. And like "Sunny," the humor generally revolves around their blithely inappropriate behavior, social obliviousness, and copious substance abuse. Which makes it easier to watch in half-hour chunks (22 minutes without commercials!) than in mini-marathons.
"Season 2" DVD  features 10 episodes with "drunkmentary" (the show's answer to commentary) on every episode, plus the featurette "Behind the Scenes in the Writer's Room" (even more juvenile behavior than on the show), deleted scenes, and alternate takes. The "Seasons 1 & 2" Blu-ray features all 20 episodes (each with optional drunkmentary) and the DVD supplements plus bonus cast interviews, more deleted and alternate scenes, and the new behind-the-scenes featurette "Countdown to V-Town: Lead-Up to the Series Premiere."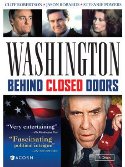 "Washington Behind Closed Doors" (Acorn) is the 1977 TV mini-series, based on John Ehrlichman's novel "The Company," about a fictional Presidency in an familiar early-seventies America at war in Southeast Asia and within the intelligence agencies, thanks to a vindictive commander-in-chief (Jason Robards). Cliff Robertson, Stephanie Powers, Robert Vaughn, Andy Griffith, and John Houseman also star. The six-part series runs just under ten hours across three discs. DVD only.
"Lancelot Link Secret Chimp: Complete Special Collector's Edition" (Film Chest)
is clearly the curiosity of the week – a vintage spy spoof acted out by chimps wearing clothes. Lancelot Link and his partner, Mata Hairi, are the simian answer to Maxwell Smart and Agent 99, working for APE and Commander Darwin to defeat the evildoers at CHUM. The three-disc box set features all 17 episodes and bonus disc with a featurette plus 11 music videos (songs by The Evolution Revolution), interviews, and archival shorts.
"Arn: The Knight Templar – The Complete Series" (eOne) collects the entire six-part medieval adventure based on the novel by Jan Guillou and starring Joakim Natterqvist as Arn Magnusson and co-starring Simon Callow, Vincent Perez, Bibi Andersson, and Michael Nyqvist. The series was previously recut into a pair of theatrical features, but this presents the entire 265-minute mini-series as originally shown on Swedish television.
Blu-ray and DVD, with a soundtrack filled with multiple languages: English, Swedish, Arabic, French, and Latin (with English subtitles where appropriate). With behind-the-scenes featurettes.
"Rags of Riches: The Complete Series" (Image) presents both short seasons of the eighties series starring Joseph Bologna as a millionaire who adopts five orphaned girls. Set in the early sixties, it's a light musical drama and the girls perform period songs. 21 episodes on five discs. DVD only, no supplements.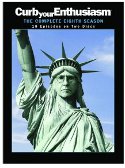 Another season:
"Curb Your Enthusiasm: The Complete Eighth Season" (HBO) of Larry David's acerbic HBO comedy finds Larry newly single after his divorce is finalized and he finds himself a reluctant bachelor destroying a series of dates the way only Larry can. Ten episodes on two discs on DVD, plus the featurette "Leon's Guide to New York" and a roundtable discussion with Larry and the cast recorded live at New York's 92nd Street Y. Also on digital download. Read up on the "Top 10 Curbisms" by Corey Levitan on Videodrone here.
"Pretty Little Liars: The Complete Second Season" (Warner), the ABC Family Channel series about four beautiful and popular high school girls, a murder, and a secret in a small town, features 25 episodes on six discs, plus featurettes, deleted scenes, and an UltraViolet digital copy of the season for download and instant streaming. DVD only
"Designing Women: 20 Timeless Episodes" (Shout! Factory) offers a "best of" sampling of episodes from the first five seasons of the hit sitcom.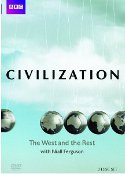 BritTV:
In "Civilization: The West and the Rest" (BBC), Harvard professor and author Niall Ferguson looks at the legacy of western culture on civilization since 1500 and questions whether western dominance is coming to an end with shifting power in the 21st century. The six-part documentary, originally made for British TV under the name "Civilization: Is the West History?," is on DVD only on two discs.
"New Tricks: Season Seven" (Acorn), the British "Cold Case File" squad of aging cops and old-school attitude, presents ten more episodes on three discs, and "Doc Martin: Series 5" (Acorn) offer eight more episodes of the British comic drama starring Martin Clunes as a surly, insufferable London surgeon in rural Cornwall, and this season he's a new father.
Reality TV:
"Titanic at 100: Mystery Solved" (History) is a TV documentary that uses state-of-the-art imaging technology to reconstruct the wreck on a minute-by-minute scale.
"American Pickers: Volume Three" (History) presents eight episodes of the antique-hunting show and "Pawn Stars: Volume Four" offers 16 episodes of the Las Vegas pawnbroker program. Both DVD only.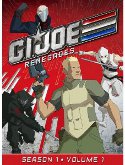 Animation:
"G.I. Joe Renegades: Season 1, Volume 1" (Shout! Factory), the 2010 revival of the animated action series of the eighties, follows the adventures of a Joe strike team when it goes rogue after mission against Cobra goes bad and they are branded criminals. The series, made for the cable channel The Hub, features guest voice actors Clancy Brown, Michael Emerson, Peter MacNicol, and Lee Majors. 13 episodes on two discs, DVD only.
"Phineas and Ferb: The Perry Files" (Disney) features seven episodes from the beloved Disney Channel series featuring supporting player Perry the Platypus, a.k.a. Agent P. The two disc set features one DVD plus a bonus digital copy and activities for kids.
"ThunderCats: Season One, Book Two" (Warner) features eight more episodes of the new Cartoon Network incarnation of the animated series on two discs. And "Cat Dog: Season 2, Part 1" (Shout! Factory) features the first ten episodes of the second season of the Nickelodeon series about the oddest conjoined creature you've seen. Both DVD only.
For more releases, see Hot Tips and Top Picks: DVDs, Blu-rays and streaming video for June 5