FEATURED POST
Plus 'The Front Line,' Madonna's 'W.E.,' and more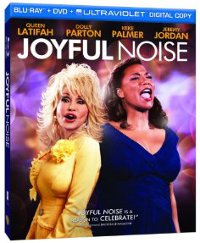 "Haywire" (Lionsgate) is Steven Soderbergh's version of a drive-in action movie: lean, sleek, disciplined, and designed around the physical abilities of mixed martial  arts star Gina Carano. Videodrone's review is here.
"Joyful Noise" (Warner) stars Queen Latifah and Dolly Parton (in her first big screen role in 20 years) as rivals for the post of church choir director who have to put aside their differences to help the choir in the national championships. Wouldn't you know that Latifah's daughter and Parton's grandson fall in love? Just another subplot in a busy musical drama.
"I found a fair amount of lack here," complains MSN film critic Glenn Kenny. "The writing is a bit scattershot, with weird bits of comedy business coming out of nowhere, or so it seems, and then becoming sort-of plot points. "Joyful Noise" bears almost all the liabilities one gets from current studio product, including bloating…. However, the movie's heart really is in the right place."
Blu-ray and DVD each include the featurettes "Make Some Noise" (with the young stars) and "Leading Ladies" (with Dolly Parton and Queen Latifah in the recording studio) and an UltraViolet digital copy for download and instant streaming. The Blu-ray also includes "Spotlight on a Song: Dolly Parton's From Here to the Moon," "Inspiration of Joyful Noise," a live version of the song "He's Everything" plus four extended songs, and deleted scenes. Also available via digital download and On Demand.
"New Year's Eve" (Warner), Garry Marshall's inevitable follow-up to "Valentine's Day," puts another mostly-star cast through the contrivances of mixed messages, romantic yearnings, and generically happy endings at the drop of the ball. In the words of Chicago Sun-Times film critic Roger Ebert, "How is it possible to assemble more than two dozen stars in a movie and find nothing interesting for any of them to do?" Just for the record, some of the members of said sprawling cast are: Hilary Swank, Katherine Heigl, Robert De Niro, Halle Berry, Zac Efron, Sarah Jessica Parker, Seth Meyers, Sofia Vergara, Jessica Biel, Ashton Kutcher, Michele Pfeiffer, and musical guest stars Jon Bon Jovi and Lea Michele. Just to name a few.
Blu-ray and DVD, with commentary by director Garry Marshall, a gag reel, and an UltraViolet digital copy for download and instant streaming. The Blu-ray also includes three featurettes ("Jon Bon Jovi & Lea Michelle Rock New Year's Eve," "The Magic of Time's Square," and "New Year's Eve Secrets of the Stars") and deleted scenes, plus a bonus DVD. Also available via digital download and On Demand.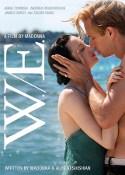 "W.E." (Anchor Bay), Madonna's second feature as a director, explores the love affair between King Edward VIII (James D'Arcy) and Wallis Simpson (Andrea Riseborough) from the perspective of a modern woman (Abbie Cornish) researching what she believes is one of the great romances. "There is little human interest or excitement," complains Chicago Sun-Times film critic Roger Ebert. "It isn't written that way. The music and the dialogue seem curiously even and muted, and there aren't the kinds of drama we expect in a biopic. Everyone is too restrained and discreet to expose themselves that way." The Blu-ray and DVD includes the featurettes "The Making of W.E." and the Blu-ray Combo pack includes a bonus DVD and digital copy (require iTunes). Also available On Demand and at Redbox kiosks.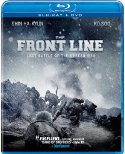 Foreign Affairs:
One of the most popular Korean films of all time, "The Front Line" (Well Go) puts a visceral, conflicted spin on the familiar war drama of brother against brother and the sacrifice of soldiers in the last push for territory in the days before the end of hostilities. While the Korean War armistice talks drag on through the second year, a military investigator in the South Korean army heads to the front lines to investigate the death of a commanding officer and finds a meat grinder of a war of attrition as the two sides keep retaking the same worthless patch of mountain on the soon-to-be finalized national border. The only thing that keeps them human is leaving little gifts (and no, I don't mean booby traps but liquor, food, and sometimes even letters) for their brothers across the demarcation: drink their booze one day, kill or be killed in a firefight with them the next.
That brutal reality of this kind of trench warfare in mid-20th century Korea, and the way they've been able to compartmentalize feelings of camaraderie with unwavering commitment to battle, is what makes the film so interesting. The themes and characters are right out of any number of classic war movies, but the grueling battle scenes are quite effective and the frontline culture born of this war, so at odds with military discipline and command, is fascinating.
In Korean with English subtitles. The DVD and Blu-ray+DVD Combo pack both include the featurette "The Making of The Front Line."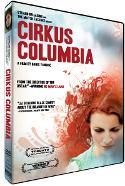 "Cirkus Columbia" (Strand), the Bosnian entry for Best Foreign Language film at the 2010 Oscars, is a drama set after the fall of communism in Bosnia-Herzegovina in 1991. ""No Man's Land" director Danis Tanovic, adapting a novel by Ivica Djikic, also returns to his roots with this decidedly old-fashioned, quasi-satirical drama that is a bit on the nose with its indictments of post-communist animosities and opportunism," writes Village Voice film critic Aaron Hillis. Miki Manojlović stars. In Bosnian with English subtitles.
"Fight the Fight" (Lionsgate) is a conventional Hong Kong martial arts drama with Sammo Hung as the sensei of a martial arts school and Yuen Wah as the son who fights  to keep the school in the family. Original Cantonese and English dub soundtracks with optional English and Spanish subtitles, plus cast interviews (subtitled in English).
Plus:
"Flicka: Country Pride" (Fox), another direct-to-disc sequel to the recent version of the classic novel, stars Clint Black and Lisa Hartman Black.
"She's Not Our Sister" (Image) is not a movie but a stage gospel musical originally seen on the GMC Network.
See clips and trailers below, after the "Read more" jump.
For more releases, see Hot Tips and Top Picks: DVDs, Blu-rays and streaming video for May 1