FEATURED POST
Plus 'Mr. Rogers,' 'Kojak,' 'Scarecrow and Mr. King,' and more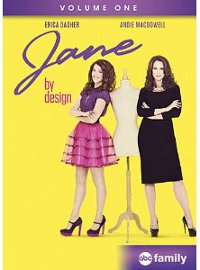 "Jane By Design: Season One" (ABC Family) is the high school answer to "The Devil Wears Prada," with Erica Dasher as a fashion-savvy teenager hired as the personal assistant to the head of a major fashion executive (Andie McDowell in the Meryl Streep role).
It's all a mix-up, of course, when Erica applies for an internship and ends up in a job interview by accident, but she's not about to turn her back on a dream come true. And the money isn't too bad, either. Did I mention she's an orphan looked after by an amiable but unemployed big brother who is behind on the mortgage? This being an ABC Family Channel series, he gets his shot at redeeming himself just as she gets a shot at her dreams and her dream guy.
So I have a confession: I like the ABC Family Channel formula. The stories are familiar, the characters plucky and likable, and the kids lead lives that vaguely resemble real life without slipping into the viciousness, salaciousness, and melodramatic excess of their cousins on nighttime network soaps like "Gossip Girl." This isn't the best to come out of the formula, but it's perfectly harmless, at times a little charming, and it won't make any parents uncomfortable to watch with their pre-teen daughters.
The first season arrives on DVD just two weeks after completing its run on the ABC Family Channel. 10 episodes on two discs, no supplements. See the ABC Family Channel promo below, after the jump.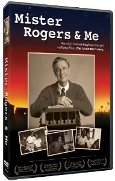 "Mister Rogers & Me" (PBS) celebrates the life and legacy of Fred Rogers, who inspired many through his long-running TV series for young kids and inspired journalist and filmmaker Benjamin Wagner when he discovered that Mr. Rogers really was his neighbor: his summer cottage was right next door to his mother's new home. The disc features the complete documentary (which played on the festival circuit), plus commentary, a Q&A with actor David Newell and kids programming producer Angela Santomero, and bonus interviews. See the trailer below.
Another season:
"Scarecrow and Mrs. King: The Complete Third Season" (Warner), the seventies spy show with Kate Jackson as a soccer mom sidekick to dashing agent Bruce Boxleitner, features 22 episodes on five discs.
Who loves ya, baby? "Kojak: Season Three" (Shout! Factory) presents 24 episodes of the Telly Savalas cop show on six discs, plus cast and crew interviews.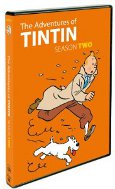 Kid stuff:
"The Adventures of Tintin: Season Two" (Shout! Factory) features 13 more episodes from the European animated series of the early 1990s based on the original books by Herge.
"Hey Arnold! Season 2, Part 1" (Shout! Factory) offers 19 episodes of the Nickelodeon animated series about a goofy kid with a head shaped like a football.
"Victorious: The Complete Second Season" (Paramount) is also out this week, with 11 episodes of the live-action Nickelodeon series plus a TV movie, but it is a Target exclusive for the time being.
For more releases, see Hot Tips and Top Picks: DVDs, Blu-rays and streaming video for March 20