FEATURED POST
Plus Christopher Nolan's 'Insomnia' and a library of American classics, gritty seventies dramas, contemporary action hits, and more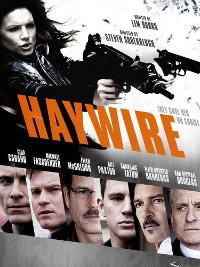 "Haywire" (2011), is Steven Soderbergh's version of a drive-in action movie: lean, sleek, and disciplined. The thoroughly conventional script (by Lem Dobbs) involving outsourced international espionage, corrupt players, dirty tricks, and righteous vengeance moves at the speed of mixed martial arts champion Gina Carano's reaction time and Soderbergh designs the film around her skill set. A superb supporting cast (Michael Fassbender, Ewan McGregor, Bill Paxton, Channing Tatum, Antonio Banderas, and Michael Douglas) delivers entertainingly stylized performances. Videodrone's review is here.
Also among the notable New Releases arriving on Netflix Instant are "The Moth Diaries" (days after its DVD debut; see MSN's review here) and the Taylor Lautner action thriller "Abduction" (2011) (reviewed on Videodrone here). And on the arthouse side is the ultra-low-budget "Bellflower" (2011), a scruffy American indie about cars, friendship, the disappointment of romance and preparing for the apocalypse, and the acclaimed "Once Upon a Time in Anatolia" (2011) from Turkey, a measured, quiet crime drama turned metaphysical road movie.

"Insomnia" (2002), Christopher Nolan's 2002 remake of the icy, sun-bright 1997 Norwegian noir of the same name, is the rare remake that is arguably better than the original. Al Pacino's L.A. cop Will Dormer arrives gaunt, tired and sleepy-eyed, in a quiet Alaskan village to investigate a murder, and the 24-hour sun blasts his guilty conscience when he tries to sleep each night. Nolan likes to play with perception and perspective and the increasingly blurred and hallucinatory perspective of the bleary Dormer is an evocative comment on his compromised soul.
"The African Queen" (1951), the magnificent wartime adventure starring Humphrey Bogart and Katharine Hepburn as unlikely partners in heroism, is a classic journey adventure with an terrific, offbeat love story at the center. John Huston is arguably the greatest Hollywood writer/director of literary adaptations and this is one of his best. Bogart and Hepburn stoke the fires of this unlikely romance the way only stars of that magnitude can and Huston makes the African location and clumsy, temperamental steam powered boat itself essential parts of the film's personality and texture.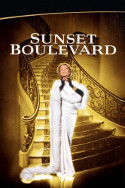 In a darker vein is "Sunset Boulevard" (1950), the blackest of Hollywood's self portraits from Billy Wilder. Gloria Swanson, who stars as aformer silent movie queen living in her memories while plotting a fantasy of a comeback, understands both the monstrous and pathetic dimensions of her demented diva, and Wilder makes his scabrous and acidic expose of Hollywood's living graveyards both ghoulish and tragic.
Even darker is "The Night of the Hunter" (1955), one of the most beautiful pastoral nightmares the cinema has seen. Part rural film noir and part expressionist parable with Robert Mitchum as a psychotic con-man in preacher's garb, it's the only film directed by the great Charles Laughton.
Going toward the light (and easing into the magic hour) is Terrence Malick's second feature "Days of Heaven" (1978), a delicate, impressionist drama of migrant laborers at the turn of the 20th century and one of the most beautiful films ever shot.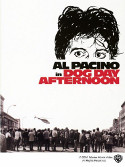 Actor Al Pacino and director Sidney Lumet collaborated on two of the definitive crime dramas of the seventies: "Serpico" (1973), based on the true story of a New York cop who refuses to take bribes and gets targeted by his fellow officers for turning whistleblower, and "Dog Day Afternoon" (1975), a gritty, funny, electric drama about a failed New York bank robbery turned gripping hostage situation turned energetic media circus. Both, coincidentally, are based on (or at least inspired by) real-life incidents.
Going animated, there are two from equal opportunity offenders Trey Parker and Matt Stone. "Team America: World Police" (2004) is an absurd parody of Jerry Bruckheimer-style action epics and nationalistic arrogance with a cast of marionettes whose strings are defiantly visible, while "South Park: Bigger, Longer and Uncut" (1999) is a spin-off of their animated series. Less scabrous is Mike Judge's big screen animated feature "Beavis and Butthead Do America" (1996).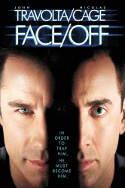 Instant Action:
"Face/Off" (1997), John Woo's operatic 1997 action thriller starring John Travolta and Nicolas Cage as cop and crook who literally swap faces in perhaps the most ridiculous premise in a decade of ridiculous story ideas, is still Woo's most satisfying and exhilarating American movie. Woo leaps past the obvious irony to explore the almost schizophrenic effect it has on each character: the cop in the killer's body both attracted and repelled by the rush of violence in his new identity, the killer warming up to his new responsibilities as a father and husband, and Cage and Travolta swapping impersonations of one another's acting styles and character tics.
Tom Cruise is secret agent Ethan Hunt in "Mission: Impossible" (1996), the first big budget, big screen incarnation of the cult espionage series, directed with devious style by Brian DePalma, who knows how to stage a set piece. "Mission: Impossible III" (2006), the feature debut of J.J. Abrams (who packs the film with action movie spectacle, pyrotechnics, and devilishly clever missions) is also newly available.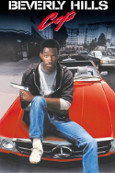 "Beverly Hills Cop" (1984), starring Eddie Murphy as a Motor City cop who takes his streetwise style to Beverly Hills to track down his best friend's killer, is a near perfect balance of violent action and energetic comedy: a culture clash with firepower.
Also newly available: the glitzier sequel "Beverly Hills Cop II" (1984), directed by Tony Scott; "Payback" (1999), the rough-and-ready remake of "Point Blank" with Mel Gibson; and "Shooter" (2007), with Mark Wahlberg as a sharpshooter framed for murder.
Instant TV:
In the British mystery series "Cracker," Robbie Coltrane is a womanizer, compulsive gambler, hard drinker, chain smoking loose cannon, and Manchester's most brilliant criminal psychologist, a man so full of his own genius that he would be unbearable if he wasn't so recklessly charming. Created by Jimmy McGovern, it's one of the great British crime shows of the last two decades and Coltrane's performance as the brilliant but self-absorbed Fitz is perfect. The entire run is now available: "Cracker: Series 1-3" (1993-1995) plus "Cracker Specials 1 & 2" (1996/2006).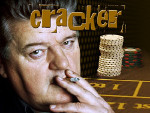 You can now revisit the complete run of "Everybody Loves Raymond: Seasons 1-9" (1996-2004), the hit sitcom starring Ray Romano as a successful sportswriter and Long Island family man, Patricia Heaton as his wife, and Peter Boyle, Doris Roberts, and Brad Garrett. Also newly available is "Park and Recreation: Season 3" (2010-2012) and "Parenthood: Season 3" (2011-2012).
Previous Netflix Instant recommendations here.
For more releases, see Hot Tips and Top Picks: DVDs, Blu-rays and streaming video for the week of September 4