FEATURED POST
The superhero franchise gets rebooted with a new cast and a hip new attitude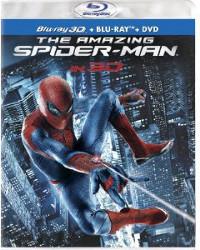 "The Amazing Spider-Man" (Sony) - Street Date: Friday, November 9
Barely a decade after Sam Raimi first launched the "Spider-Man" film series and helped ignite the superhero big screen bonanza, the comic book hero's story is rebooted and retold in a universe far from "The Avengers."
Andrew Garfield takes on Peter Parker this time as a decidedly hipper high school nerd and Emma Stone is spunky girlfriend Gwen Stacy, a pair of bubbly personalities that help buoy this second run through the same basic origin story (high school boy bitten by radioactive spider, sudden powers, death of beloved Uncle Ben, yadda yadda yadda).
Director Marc Webb attempts to retool the whole thing with a more authentic (or at least contemporary) cliché of high school culture and the screenwriters add a conspiratorial twist to the death of Peter's parents that leads to a potential ally, Dr. Curt Connors (Rhys Ifans), and the film's new villain, The Lizard. (Fans of the comic book expected The Lizard to scramble out in the first series, what with Dylan Baker appearing as Connors back "Spider-Man 2," but that's another issue.)
None of this approaches the exhilaration of the first thrilling swings through New York City or the guilt, the rush, the angst, the responsibility, the teen emotional life that Raimi brought to the first "Spider-Man" origin. Webb brings momentum and splash to the film without actually pulling us into the charge of Peter's new power and tosses us into yet another showdown between plucky misfit hero and monstrous supervillain with a personal stake in the fight.
Five years after Raimi closed the original trilogy, the superhero movie has changed the big screen landscape and it's no longer enough to pretend it's all happening for the first time in a world where superheroes don't exist. Give Webb credit for the terrific chemistry between Garfield and Stone, but otherwise this rehash that adds nothing new to what is fast becoming a familiar formula.
"I have to say that while new director Marc Webb, who was hired on the strength of "quirky" "indie" "hit" "(500) Days of Summer," doesn't bring anything galvanically new to the table (not that he would have been permitted to had it even occurred to him), he and his cast do have a keen and enthusiastic grasp of what makes the main characters tick, and that certainly gets them somewhere," defends MSN film critic Glenn Kenny.
"People who tell you this is a disgrace are ginning up outrage, and there are in fact better things to be outraged about. This is expert studio product, nothing more or less, and the extent to which you find it egregious is relative to the extent you find it unnecessary."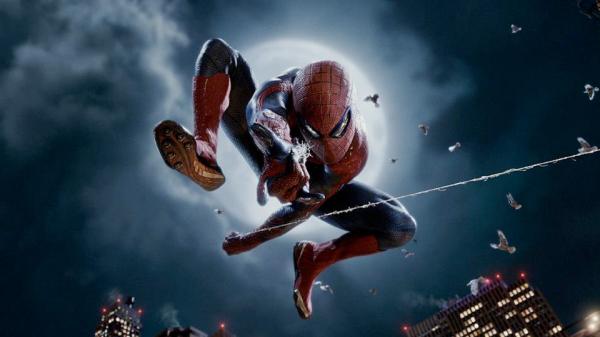 On Blu-ray, Blu-ray 3D, and DVD, all with perfectly adequate commentary by director Marc Webb and producers Avi Arad and Matt Tolmach, explaining themselves and their approach without offering anything particularly revealing or surprising, plus 11 deleted scenes, footage from the stunt rehearsals, and a gallery of production art labeled "The Oscorp Archives."
The Blu-ray edition offers the 109-minute documentary "Rite of Passage: The Amazing Spider-Man Reborn," a detailed tour through the production of the film, from conception to release, with plenty of behind-the-scenes footage and interviews, plus pre-visualization sequence and progression reels, which chart the development of the special effects. It's the kind of thing almost every tentpole spectacle gets nowadays and it's as good -- and as inconsequential -- as any of them.
The Blu-ray 3D Combo Pack features an "Interactive 3D School with Director Marc Webb" and a 3D progression reel.
Also available On Demand. All versions available on Friday, November 9.
For more releases, see Hot Tips and Top Picks: DVDs, Blu-rays and streaming video for week of November 6