FEATURED POST
Our monthly round-up of direct-to-disc and made-for-cable pictures that slip on to the New Release racks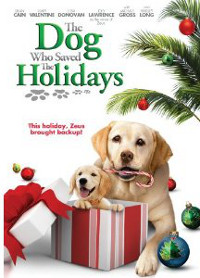 It's the holiday edition of the B-sides round up and Christmas goes to the dogs in four (count 'em, four!) canine-themed holiday films.
"The Dog Who Saved the Holidays" (Anchor Bay), the third Christmas installment of "The Dog Who Saved" series with human co-stars Dean Cain and Elisa Donovan, introduces a puppy to the mix during a California family holiday. Joey Lawrence voices the old dog Zeus, Peyton List voices the new puppy, and Shelley Long hosts the holidays as the California auntie. DVD only
"12 Christmas Wishes For My Dog" (Lionsgate) is a life-coach Christmas with Elisa Donovan, Fred Willard, and a lost pooch and "Chilly Christmas" (Anchor Bay) features C. Thomas Howell, Brooke Langton, and Tom Arnold (as a dog-napper) in the human cast. Both DVD only. And the sequel "Santa Paws 2: The Santa Pups" (Disney), on Blu-ray and DVD, stars Cheryl Ladd, George Newborn, and of course a cute litter of puppies.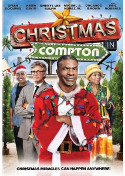 There are no pups that I know of in "Christmas in Compton" (Lionsgate), a comedy about saving an urban Christmas tree lot with Omar Gooding, Keith David, Sheryl Lee Ralph, and Eric Roberts. Jason 'Wee Man' Acuna (of the "Jackass" crew) is "Elf-Man" (Anchor Bay), a magic doll brought to life by a boy to rescue his scientist father (Mackenzie Astin) from a kidnapper (Jeffrey Combs). Both DVD only.
"The Yummy Gummy: Search for Santa" is promoted as Gummibär "starring in his first movie," but the CGI production actually runs well under an hour. DVD only.
Exclusively at Walmart is "The Swan Princess Christmas" (Sony), the CGI direct-to-disc animated feature directed by Richard Rich (who decades ago directed "The Fox and the Hound" and "The Black Cauldron" for Disney).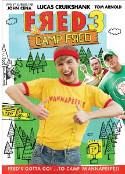 Family and Kids:
"Fred 3: Camp Fred" (Lionsgate) is the third feature spin-off from the "Fred" web series starring Lucas Cruikshank as the nerdy Fred. WWE star John Cena plays Fred's dad.
"The Love You Save" (Image) is actually a stage play that explores family and forgiveness, starring Robin Givens and Christopher Williams, recorded live.
"Lukewarm" (Image), starring John Schneider, Bill Cobbs, and Jeremy Jones, is a drama of faith and forgiveness that is "Family approved" by the Dove Foundation. And "Heaven's Door" (Arc), a faith-based small town drama starring Charisma Carpenter and Dean Cain, as a Walmart Exclusive.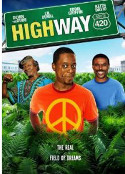 Comedy:
"Highway" is a road movie to a mythical highway to 'marijuana nirvana.' Clearly it was made before the election, as they don't seem to be headed for Colorado or Washington. Devin the Dude and Lil Duval star, with support from Erik Estrada, Eddie Griffin, Tiny Lister, and Keith David.
"Supernatural Activity" (Well Go) spoofs "Paranormal Activity" and other "found footage" horror films (including "The Blair Witch Project") with a no-star cast. Both DVD only.
Horror:
"Outpost: Black Sun" (XLrator) adds a new title to that ever popular sub-genre of Nazi zombie movies. This one finds an undead Stormtrooper army revived in present-day  Eastern Europe: the rise of the zombie Fourth Reich! The British production stars Richard Coyle and Clive Russell. Blu-ray and DVD, with a featurette. Reviews here.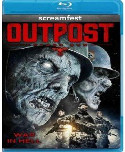 "The Pact" (IFC Midnight), a ghost story that played at Sundance 2012, stars Caity Lotz, Agnes Bruckner, and Casper Van Dien. Features director commentary and a featurette. Blu-ray and DVD. Reviews here.
"Snowmageddon" (Anchor Bay) is a SyFy Original with a snowy Christmas disaster: earthquakes, volcanoes, and ice meteors! Ho ho ho! Starring Laura Harris and Michael Hogan. Blu-ray and DVD. Reviews here.
"Rites of Spring" (IFC Midnight) is an abduction thriller with bickering kidnappers that runs headlong into a supernatural horror about a mysterious creature that demands a sacrifice. DVD only, with commentary, storyboards, and galleries of stills and art. Reviews here.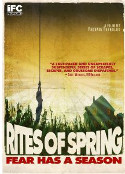 "The Ghostmaker" (Lionsgate) is an ancient coffin that turns humans into ghostly spirits, with unexpected consequences. With filmmaker commentary, a featurette, and deleted scenes. "Mark of the Beast" (Blood Bath), ostensibly based on a story by Rudyard Kipling, stars Debbie Rochon and Ellen Muth. Features commentary and a featurette. "Slaughter Tales" (Briarwood), also billed as "Johnny Dickie's Slaughter Tales," is the year's other anthology tribute to VHS horrors, this one a true no-budget shot-on-video effort. With commentary and featurettes. All DVD only.
From Japan comes a pair of shameless sexploitation horrors. "Big Tits Zombies" (eOne) pretty much tells you what it's all about in the title, and the disc features both standard and old-school 3D editions of the film, and you don't need a 3D TV to make it work, just the blue-and-red glasses included in the disc (two pair only). Original Japanese language and English dub soundtracks and optional English subtitles. DVD only.
"The Slave Ship" (Switchblade), based on a novel by Japanese S&M writer Oniroku Dan, is less horror and more bondage gone wild. Japanese with English subtitles. DVD only.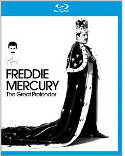 Non-fiction:
"Freddie Mercury: The Great Pretender" (Eagle Vision) is a feature-length portrait of the lead-singer of Queen, with a focus on his solo projects filled with archival interviews, performances, and other footage. Blu-ray and DVD, with extended interviews and a featurette.
"The Rolling Stones: Under Review 1975-1983" (Sexy Intellectual) is another unauthorized documentary, with archival footage but no Stones music. And "Celebrity Trials In the Media" (Cinema Libre) looks at said phenomenon in the modern 24-hour news cycle. Both DVD only.
For more releases, see Hot Tips and Top Picks: DVDs, Blu-rays and streaming video for week of November 27