FEATURED POST
Plus Jack Black is 'Bernie,' the nature documentary 'Chimpanzee,' and more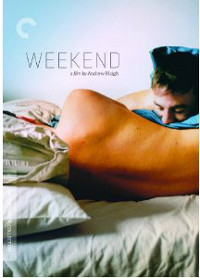 "The Dictator: Banned and Unrated" (Paramount) is a Sacha Baron Cohen comedy without the mock-documentary stuntwork of "Borat." Which means the gleefully outrageous bad taste and wild exaggerations are pushed to even more cartoonish extremes. Videodrone's review is here.
"A Separation" (Sony), ostensibly the story of a divorce in contemporary Iran, is so much more than what's on the surface. It won the Academy Award for Best Foreign Language Film, and deservedly so. Reviewed on Videodrone here, along with other foreign releases, including "Post Mortem" (Kino) from Chile.
"Weekend" (Criterion), the break-out film from British writer / director Andrew Haigh, charts the evolution of a relationship that begins as a one-night-stand and stretches into a weekend-long idyll. The fact that the two lovers are both gay men is not incidental to the story, but neither is it necessarily the point.
"There is… a need for stories that address the complex entanglements of love and sex honestly, without sentiment or cynicism and with the appropriate mixture of humor, sympathy and erotic heat," writes New York Times film critic A.O. Scott. ""Weekend," Andrew Haigh's astonishingly self-assured, unassumingly profound second feature, is just such a film."
Blu-ray and DVD, with interviews with director Andrew Haigh, director of photography Ula Pontikos, producer Tristan Goligher, and actors Tom Cullen and Chris New, a new interview with Haigh on the film's sex scenes, on-set video footage, two scenes from Cullen's and New's auditions, a video essay on the film's set photographers, Oisín Share and Colin Quinn, and Haigh's earlier short films "Cahuenga Blvd." (2005) and "Five Miles Out" (2009),plus a booklet with an essay by film critic Dennis Lim.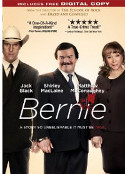 "Bernie" (Millennium), a stranger-than-fictio​n true crime story directed as a black comedy by Richard Linklater, stars Jack Black as a beloved small town Texas funeral director who befriends town's rich old widow (Shirley Maclaine) and then goes on trial for her murder after keeping her death hidden for months. Matthew McConaughey, right in the middle of his career rehabilitation tour, co-stars as the prosecutor who unexpectedly faces a populace who line up behind the accused.
"I had to forget what I knew about Black," observes Chicago Sun-Times film critic Roger Ebert. "He creates this character out of thin air, it's like nothing he's done before, and it proves that an actor can be a miraculous thing in the right role."
On Blu-ray and DVD, with the featurettes "True Story to Film" and "The Gossips" (on the real-life townspeople of Carthage) and a performance of "Amazing Grace by Jack Black. Also available On Demand and at Redbox kiosks.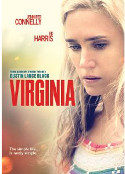 "Virginia" (eOne), written and directed by Oscar-winning screenwriter Dustin Lance Black, stars Ed Harris as a Mormon sheriff whose reputation is about to unravel because of his longtime affair with an unbalanced woman (Jennifer Connelly). "Black loses control of Virginia as it lurches from political satire to unintended black comedy to mom-and-son melodrama," writes New York Post film critic Lou Lumenick. "But the performances and the movie's sheer crazy audacity make it watchable." Emma Roberts, Amy Madigan, Carrie Preston, and Toby Jones co-star. DVD only, with a featurette.                                   
Curtis "50 Cent" Jackson makes his play as movie star in "Freelancers" (Lionsgate), a thriller set in the secrets and lies of the NYPD, and he's got a pair of Oscar winners as back-up: Robert De Niro and Forest Whitaker. And it still went direct-to-DVD in most cities. Reviews here. Blu-ray and DVD, with commentary by Jackson and director Jessy Terrero and cast and crew interviews. Also available at Redbox kiosks.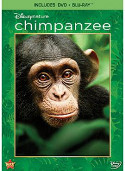 True Stories:
"Chimpanzee" (Disney), from the Disneynature line of big screen wildlife documentaries, follows the life of a young chimp in the African rain forest. "The stunning and mostly uncompromising visuals more than compensate for the frequent corny turns of phrase," writes Peter Harlaub in the San Francisco Chronicle.
On Blu-ray and DVD, with three featurettes on conservation efforts around the globe. The Blu-ray also includes "On Location: The Making of Chimpanzee," a collection of short featurettes on various aspects of the production, plus a bonus DVD copy. Also available On Demand.
"Payback" (Zeitgeist), inspired by Margaret Atwood's bestselling book "Payback: Debt and the Shadow Side of Wealth" and directed by Jennifer Baichwal, looks at the effects of debt on people, societies, and environments. DVD only, with a Q&A featuring Margaret Atwood and Jennifer Baichwal and additional scenes. Reviews here.
"Ecstasy of Order" (MVD) documents the competition and players at the Classic Tetris World Championship. DVD only, with bonus scenes and a featurette.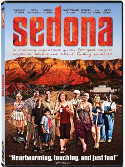 Plus:
- "Sedona" (Pasidg) stars Frances Fisher as an ad executive on road trip whose life is changed when she breaks down in the Arizona town of the title. Blu-ray, DVD, and VOD. Reviews here.
- "Home Run Showdown" (Image) is a Little League family comedy with Matthew Lillard and Dean Cain. Blu-ray and DVD. Reviews here.
- "One in the Chamber" (Anchor Bay) is an action film starring Cuba Gooding Jr. and Dolph Lundgren as rival assasinns in Prague. Blu-ray and DVD, available at Redbox. Reviews here.
- "Let Go" (eOne) is an ensemble comedy starring David Denman, Gillian Jacobs, Kevin Hart, and Ed Asner. DVD only.
For more releases, see Hot Tips and Top Picks: DVDs, Blu-rays and streaming video for August 21