FEATURED POST
Our monthly round-up of direct-to-disc and made-for-cable pictures that slip on to the New Release racks
By 
SeanAx
 Jul 28, 2012 11:28AM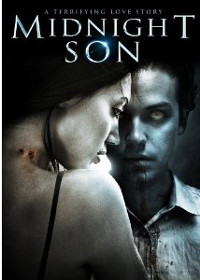 While some of these films secure a limited release and an occasional review in an actual newspaper or national magazine, most of these films are reviewed only on websites that specialize in genre movies or home video releases. I offer links to them where I can.
It's vampire love and blood lust in "Midnight Son" (Image), which played in both Montreal's Fantasia Festival and the Toronto After Dark Film Festival and picked up some good notices. Zak Kilberg is an aimless young man trying to adjust to a sudden aversion to sunlight and a craving for raw meat while falling in love. Scott Weinberg, at Fearnet, writes that "Despite a few familiar tropes and a slightly slow beginning, "Midnight Son" is precisely the sort of indie film that guys like me love to discover."
The DVD features commentary by writer/director Scott Leberecht and his three stars, deleted scenes, and interviews. Read more reviews here and watch the trailer after the jump. Click on "More" below.
"Cherry Bomb" (Well Go) and "The Girl From the Naked Eye" (Naedomi) both promise that never-fail exploitation formula of sex and violence. In this case, however, both films earn a fail from the critics.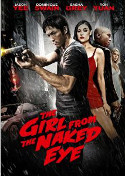 "The Girl From the Naked Eye" (Naedomi), starring Jason Yee as a bodyguard out to avenge the murder of a prostitute is a "Sin City Lite" according to Alison Willmore at The AV Club, all stylized action and hard-boiled clichés with a largely Asian-American cast. "It's an intriguing cultural twist, but too bad the film itself is so derivative, it could have been assembled from Robert Rodriguez's discard bin." Dominique Swain and Sasha Grey get featured billing but only small roles. No supplements. More reviews here.
"Cherry Bomb," a throwback to the drive-in action films of the eighties, stars Julian Jean as an exotic dancer looking for revenge on the men who raped her. It's unrated, but that doesn't mean a surfeit of extreme violence or titillating nudity awaits, which seems to defeat the purpose. Blu-ray and DVD, with commentary, deleted scenes, an alternate ending, and outtakes. Reviews here.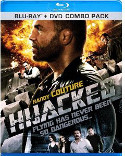 Action:
"Hijacked" (Anchor Bay) stars UFC veteran and "The Expendables" co-star Randy Couture as a federal agent taking on hijackers on a luxury jumbo jet. Dominic Purcell, Tiffany Dupont, and Vinnie Jones co-star. Blu-ray and DVD. Reviews here.
"You're Nobody 'Til Somebody Kills You" (Lionsgate) offers the potential novelty of an urban action movie with a serial killer thriller. In this one, a psycho targets hip-hop stars while detectives track him. Michael K. Williams (of "Boardwalk Empire" and "The Wire") and James McDaniel ("NYPD Blue") make an effort to bring a little dignity to the film. Reviews here.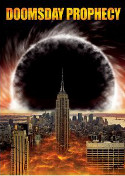 Science Fiction and Fantasy:
"Doomsday Prophecy" (Anchor Bay) is another SyFy original movie turning the 2012 end-of-the-world prophecies into budget-minded spectacle. AJ Buckley, Jewel State, Bruce Ramsay, and Alan Dale try to stop the end of times. For the record, this one comes from the executive producers of "Stonehenge Apocalypse" and "Mongolian Death Worm." Blu-ray and DVD. Reviews here.
"The Age of Dragons" (Arc Entertainment) is a medieval reworking of "Moby Dick," with Danny Glover as the Ahab hunting the Great White Dragon that slaughtered his family and left him crippled. Vinnie Jones co-stars. With commentary and a featurette on the effects. Reviews here.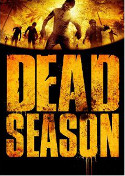 Horror:
"Dead Season" (Image) drops the zombie genre onto a remote island, where a couple of survivors take on the unrelenting hordes with unrated violence. With commentary and a featurette. Reviews here.
"Documenting the Grey Man" (Camp Motion Pictures) is another "found footage" mock doc take on the haunted house horror, with a team of ghost hunters videotaping their efforts. Reviews here.
Miscellaneous:
Michael Madsen gets top billing in the western "Cole Younger and the Black Train" (Lionsgate), even though he plays neither Jesse James nor Cole Younger.
"Budz House" (Phase 4) is a dope comedy starring Wesley Jonathan, Faizon Love and Luenell.
For more releases, see Hot Tips and Top Picks: DVDs, Blu-rays and streaming video for the week of July 24