FEATURED POST
The sublime pleasures of 'Premium Rush' and 'Resident Evil: Retribution'
By 
SeanAx
 Dec 22, 2012 12:45PM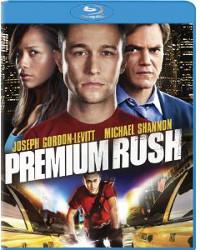 Arriving on Blu-ray and DVD on Friday, December 21, are a pair of modest genre pictures that, at least for me, made the year in movies more fun.
"Premium Rush" (Sony), starring Joseph Gordon-Levitt as a daredevil bike messenger and Michael Shannon as a gleefully corrupt cop desperate for the package in his satchel, and "Resident Evil: Retribution" (Sony), the fifth film in the video-game movie franchise, deliver exactly what they promise, and a little more.
In "Premium Rush," Gordon-Levitt, fast becoming the cinema's most reliable utility man in high-concept movies, plays bike messenger Wilee as a blithely adventurous adrenaline junkie who craves the challenge of single-gear biking through downtown New York traffic sans brakes. His spills are just part of the dues. Michael Shannon harnesses his sardonic side, biting back a grin as he spits out deadpan quips, as the amoral cop who has more than his career on the line as he chases Wilee through back alleys and shortcuts to retrieve the film's maguffin.
"Premium Rush" puts its promise right in the title: a rush. It's not just the camera shooting through the streets or the kinetics of urban chases. David Koepp, who directs as well as writes, uses graphics as animated exposition and narrative momentum, turning the screen into a virtual Mapquest and Wayback machine to speed across the city and rewind the film to fill in backstory. But the rush is really in the old school stunts: wheels on the road, bikes jumping in the air, cars squealing through intersections.
More from MSN film critic Kat Murphy: "writer-director David Koepp doesn't dwell on backstories any more than is necessary to trigger kinetic choreography all over town. Koepp has written movies for Steven Spielberg, including "Jurassic Park," and he's learned a thing or two about setting wild-hair motion loose in constricted spaces, the kind of gymnastic action that inspires surges of visceral terror and exhilaration."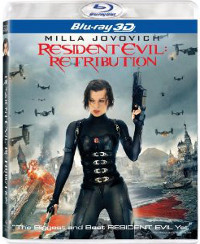 "Resident Evil: Retribution" is the fifth film in the franchise. I confess, I haven't seen them all, but no matter. Alice (series star Milla Jovovich) catches us up in a quick introduction before the film drops us back into the middle of the fray. More than that, it literally rewinds and then slingshots us through an explosion of an opening scene that transitions us back into the machine: Alice wakes up in an underground Umbrella research and test facility and has to work her way through life-size recreations of major cities under zombie siege -- test rooms as game levels -- to escape to the surface.
Giving the whole ordeal a surreal quality is the revelation that the players are not virtual  reality creations but clones uploaded with operating instructions and accompanying personality types. Some of the characters of movies past reappear as basic clone models reincarnated as different characters (including another Alice), adding a distorted mirror to the mission, warping the basic trajectory.
There's a narrative at work that situates this installment as prologue to what looks to be building toward a finale – the "Resident Evil" magnum opus coming to an apocalyptic culmination – and dialogue that sounds like its been generated by a computer. So be it. The series has never been about imaginative writing. But Anderson has a facility for turning CGI into a virtual reality where flesh and blood survivors go gladiator, and his "Resident Evil" films become a conceptually playful and visually inventive trip down the rabbit hole.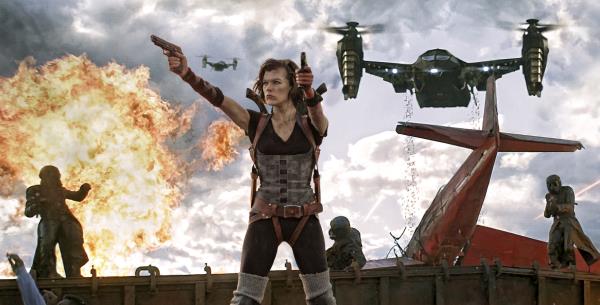 "Premium Rush" is on Blu-ray and DVD with two production featurettes: "The Starting Line: Meet the Cast" and "Behind the Wheels: Action, Stunts and Chases." The Blu-ray also features an UltraViolet digital copy for download and instant streaming.
"Resident Evil: Retribution" is on Blu-ray, Blu-ray 3D, and DVD, with two commentary tracks featuring director / writer / producer Paul W.S. Anderson (one with actors Milla Jovovich and Boris Kodjoe, one with producer Jeremy Bolt), the featurette "Drop (Un)Dead: The Creatures of Retribution," and outtakes. The Blu-ray features six additional featurettes, the interactive database "Project Alice," and deleted and extended scenes, plus an UltraViolet digital copy for download and instant streaming. The Blu-ray 3D edition includes the standard Blu-ray and Ultraviolet editions plus deleted and extended scenes and outtakes in 3D.
Both are also On Demand and at Redbox. Both releases available Friday, December 21.
For more releases, see Hot Tips and Top Picks: DVDs, Blu-rays and streaming video for week of December 18