FEATURED POST
Plus the complete 'Emily's Reasons Why Not' and 'Sealab 2020' and the end of 'My Boys'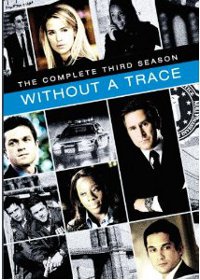 "Without a Trace: The Complete Third Season" (Warner Archive) opens with FBI special agent Jack Malone (Anthony LaPaglia) adrift -- he puts his transfer to Chicago on hold when his wife decides to leave him and take the children with her -- and Vivian (Marianne Jean-Baptiste) promoted to his old position, which gets complicated when Jack returns to the team as a utility player under Vivian. And sure enough, the man has not lost his touch as an investigator.

This hit TV crime procedural, which ran a strong eight seasons, has the same crisp style and rapid-fire clue-thumping as producer Jerry Bruckheimer's powerhouse "CSI" franchise. But where those forensic investigators try to bring justice to the dead, the Missing Persons Squad of the Federal Bureau of Investigation races the clock to save those who are still alive. Maybe not always, but often enough to lay a suffocating responsibility on the agents. LaPaglia has a quiet authority and compassion as the team's senior agent, whose dedication to the job finally cost him his marriage, and Poppy Montgomery (whose last show was the high-concept crime series "Unforgettable") makes some perhaps unwise personal decisions. Enrique Murciano and Eric Close complete the crack team.
23 episodes on five discs. This is actually traditional pressed disc, at least for the limited first run pressings. Once those are sold, it will revert to the MOD format of burned discs.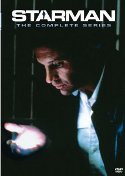 "Starman: The Complete Series" (Sony Pictures Choice Collection) is quite literally a sequel to the 1984 feature film directed by John Carpenter. The series opens 14 years later, with the Starman (now played by Robert Hays) returning to Earth and the identity of dead freelance photographer Paul Forrester to find the son her fathered (Christopher Daniel Barnes) and reunite him with his missing mother. The series, who lasted a single season, follows the format of "The Incredible Hulk" or "The Fugitive," with the Starman moving from town to town with his son, helping others along the way, while a paranoid government agent (Michael Cavanaugh) obsessively tracks their trail. 22 episodes on five discs.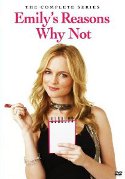 "Emily's Reasons Why Not: The Complete Series" (Sony Pictures Choice Collection) - Infamous for being one of the quickest cancellations in TV history, the "Complete Series" of the Heather Graham sitcom runs a mere six episodes, which is five more episodes than ABC broadcast in 2006. Graham plays self-help book publicist with bad romantic instincts and an running commentary on the train wreck that is her love life. Worse shows have lasted a lot longer, but apart from the criminally underused charm of Heather Graham, who is a natural light comedienne and cute as a button to boot, the show is a fairly generic construct of contrived situations, smart-ass best friends, and familiar homilies. Six episodes (running just over an hour) on a single disc.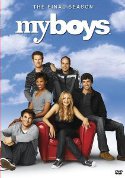 "My Boys: The Final Season" (Sony Pictures Choice Collection) – Jordana Spiro is Chicago sports writer P.J. Franklin, den mother to a group of childish yet amiable men who treat her as just one of the guys. That makes it hard to find a boyfriend, especially when she's attracted to her buddy Bobby (Kyle Howard). The TNT original sitcom ended its run in fall 2010. 9 episodes on a single disc.
"Sealab 2020: The Complete Series" (Warner Archive) is the original Hanna-Barbera series that was recycled and spoofed in the Adult Swim show "Sealab 2021." The original 1972 series is a serious sci-fi adventure set on an experimental underwater science complex, where over 200 oceanauts explore the undersea world. "For this is our last frontier, a hostile environment which may hold the key to tomorrow. Each day, these oceanauts meet new challenges as they build their city beneath the sea. This is Sealab 2020." 13 episodes on two discs.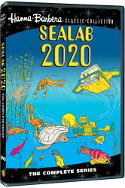 Available exclusively from Warner Archive:
"Without a Trace: The Complete Third Season"
"Sealab 2020: The Complete Series"
Available by order only from Sony Pictures Choice Collection, from Amazon, Critics Choice Video, Classic Movies Now, Warner Archive, and other web retailers:
"Emily's Reasons Why Not: The Complete Series"
"Starman: The Complete Series"
"My Boys: The Final Season"
MOD stands for "Manufacture on Demand" and represents a recent development in the DVD market, where slipping sales have slowed the release of classic, special interest and catalogue releases. These are DVD-R releases, no-frills discs from studio masters, ordered online and "burned" individually with every order. You can read a general introduction to the format and the model on my profile of the Warner Archive Collection on Parallax View here and on the MGM Limited Edition Collection on Videodrone here.
For more releases, see Hot Tips and Top Picks: DVDs, Blu-rays and streaming video for June 5