FEATURED POST
Plus Steven Soderberg's 'Out of Sight,' the British drama 'Bloody Sunday,' cult comedy 'Harold and Maude' and more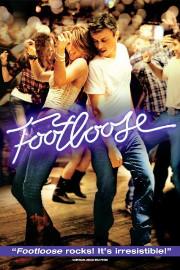 "Footloose" (2011), the updated remake of the innocent 1984 teen rebellion hit, casts dancer/actor Kenny Wormald in the role of the hipster urban kid dropped into a southern small town and "Dancing With the Stars" veteran Julianne Hough as the wild child daughter of the town preacher. MSN film critic James Rocchi appreciates "that remake director Craig Brewer adds just enough sweaty, soulful Southern funk that his  "Footloose" has a little wiggle in its hips as it goes through the motions." More on Videodrone here.
"Coma" (2012) reworks Robin Cook's novel (and the 1978 film version) for the 21st century of medical experimentation and corporate ethics. Lauren Ambrose is the medical intern who stumbles on a conspiracy and the supporting cast includes Geena Davis, Ellen Burstyn, James Woods, and Richard Dreyfuss. Videodrone's review is here.
Also arriving immediately after their respective disc releases: "Elena" (2011) from Russia and "Polisse" (2011) from France.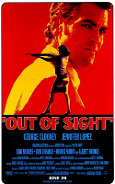 Steven Soderberg's "Out of Sight" (1998), starring George Clooney as a sweet and personable bank robber and Jennifer Lopez as a smart, sexy, and oh so cool Federal Marshall, never aspires to be anything more than it is: a sexy, stylish romance wrapped in a pulp caper film. It simply aspires to be the best of its kind and succeeds, thanks to Scott Frank's delicious dialogue and Soderberg's adult sensibility and idiosyncratic style .
"Bloody Sunday" (2002) takes a docu-reality approach to the real-life events that left 13 Irish protesters dead, killed by British soldiers, during a protest march on Sunday, January 30th, 1972. The harrowing drama was the breakthrough film for director Paul Greengrass, who went on to make "United 93" and two "Bourne" sequels with the same immediacy.
Once a staple of college film societies and repertory houses, "Harold and Maude" (1971) is a black comedy and an eccentric buddy picture about a death-obsessed teen (Bud Cort) who spends his days staging mock-suicides and free-spirited senior citizen (Ruth Gordon) he meets at a funeral. Directed by Hal Ashby from a script by Colin Higgins, and featuring original songs by Cat Stevens, the mix of whimsy and gallows humor earned initially scathing reviews and a cult following that kept it alive for decades in revival screenings.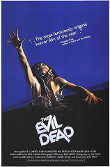 "Bottle Rocket" (1996), an affectionate shaggy dog story of middle class kids who plan an elaborate heist of a small bookstore with the help of the local "criminal mastermind" (James Caan), marks the feature debut of director Wes Anderson and actors Owen Wilson (who co-wrote the film with Anderson) and Luke Wilson.
Sam Raimi's "The Evil Dead" (1981), one of the most entertaining and resourceful American horror films of the eighties, is a stylish rollercoaster of a haunted funhouse with a bloody, battered lantern-jawed Bruce Campbell. Too late for Halloween, but then this feature debut is always in season.
Also newly available: "Manhattan" (1979), Woody Allen's love letter to the city, which earned two Oscar nominations, and "Barton Fink" (1991), the Coen Bros.' demented Hollywood satire, which won the Palme d'Or and Best Actor (for John Turturro) at Cannes in 1991.
Previous Netflix Instant recommendations here.
For more releases, see Hot Tips and Top Picks: DVDs, Blu-rays and streaming video for week of November 6