FEATURED POST
Plus Oscar-nominee 'A Cat in Paris,' the thriller 'The Raven,' and more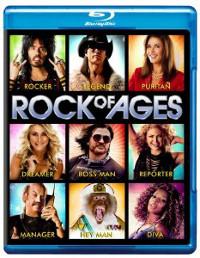 "Prometheus" (Fox), Ridley Scott's return to the "Alien" universe, is ostensibly a prequel to his original film, but it's also an ambitious work of science fiction: cosmic and visionary, as sophisticated as the script is silly. Videodrone's review is here.
"Rock of Ages" (Warner) is both the apogee and the nadir of jukebox rock musicals, a collection of show business clichés wrapped in iconic heavy metal /eighties power pop anthems and delivered via movie star karaoke. Julianne Hough and Diego Boneta are the ostensible leads here, the gorgeous young hopefuls who work on the Sunset Strip in hopes of breaking into the music business, and they play their roles with earnest intent and dull inevitability. The veteran cast understands the material better, playing it both for oversized melodrama and knowing parody, with Tom Cruise pretty much keeping it aloft with his drugged up, oversexed, washed up arena rocker strutting through the ruins of the hair band culture.
It's as thin a book as a jukebox musical ever had and pumping it up with stars only shows how little substance they have to work with and how poorly the songs work as reflections of the story. And as executed by director Adam Shankman, this paean to the energy of rock and sex against the forces of repression of the moral police (as represented by Catherine Zeta-Jones) makes for a rather restrained R-rated movie trying to appeal to the post-"Glee" musical fan. It's so timid that it can't even commit to a gay love story without resorting to a broad lampoon of romantic clichés, meanwhile playing it straight while trying to convince us that the savior of rock and roll is Journey's "Don't Stop Believing." Alec Baldwin, Russell Brand, and Paul Giamatti co-star. More from MSN film critic Glenn Kenny here.
The Blu-ray and DVD include the featurette "If You Build It, They with Rock It: Defining a Decade," a survey of the Sunset Strip culture of the eighties hosted by Brett  Michaels of Poison, plus a featurette on the movie premier, a music video, and an UltraViolet digital copy for download and instant streaming. The Blu-ray features an exclusive extended version with about 13 minutes of additional scenes, including an additional song: "Rock You Like a Hurricane," sung by Cruise and Hough. It also has the additional featurettes "The Stories That We Sing," about the original songs used in the show (also hosted by Bret Michaels), and "Defining a Decade," plus a bonus DVD. Also available On Demand.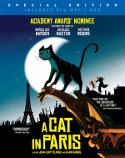 "A Cat in Paris" (New Video), a hand-drawn animated adventure fantasy from France, earned an Academy Award nomination for Best Animated Feature. It's "a nifty little caper in which blustery gangsters, intrepid detectives, cat burglars (one of them literally feline) and a little girl named Zoé scamper across nighttime rooftops unraveling a pleasantly tangled plot," according to New York Times film critic A.O. Scott. "The film, just about an hour long and directed by the French animation team of Jean-Loup Felicioli and Alain Gagnol, is also a refreshing reminder, at a time of large-scale, highly polished cinematic spectacle, of the essential, elemental sources of movie-watching pleasure."
Blu-ray and DVD, with the original French soundtrack with English subtitles and an optional English dub soundtrack (featuring Marcia Gay Harden, Anjelica Huston, and Matthew Modine), plus a bonus short film and a video flipbook. Also available On Demand.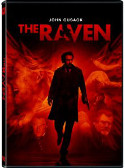 "The Raven" (Fox) stars John Cusack as Edgar Allen Poe, who is first a suspect in a series of gruesome murders inspired by his stories, and then a detective working with the police his girlfriend (Alice Eve) is kidnapped by the killer. It's a "meandering mess bereft of suspense or significance," according to MSN film critic Kat Murphy. "Clearly, [director James] McTeigue and barely literate screenwriters Hannah Shakespeare and Ben Livingston haven't a clue what Poe's stories are actually about. They fastened on the writer's ingenious machinery of murder and saw "Saw"-bucks on their horizon." Blu-ray and DVD, with commentary by director James McTeigue and the producers. The  Blu-ray also includes five featurettes and six deleted and / or extended scenes, plus a bonus DVD and digital copy. Also available On Demand.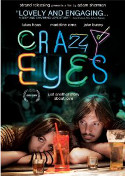 "Crazy Eyes" (Strand) is Madeline Zima, the eccentric object of affection for alcoholic, self-pitying rick guy Lukas Haas, in the indie drama from Adam Sherman. "The film seems to aim for a gritty and real depiction of a drug- and drink-fueled not-quite romance," writes Allison Willmore for Movieline, "but it's in fact just your worst fears about the kinds of people who populate L.A. brought to ugly, misogynistic and sometimes maudlin life." DVD only, no supplements.

Plus:
- "30 Beats" (Lionsgate) is yet another modern riff on Arthur Schnitzler's "La Ronde," this one observing the roundelay of lovers (including Justin Kirk, Jennifer Tilly, and Paz de la Huerta) swapping partners in a sweltering New York City summer. DVD only. Reviews here.
- "The Giant Mechanical Man" (Tribeca), an indie romantic comedy, stars Jenna Fischer as a fumbling thirtysomething single and Chris Messina as silver-painted street performer who gives her the confidence to chart her own direction. With brief interviews. DVD only. Reviews here.
- "Shut Up and Play the Hits" (Oscilloscope) is a concert film of the last show by LCD Soundsystem. The three-disc set features the film, bonus footage, and the entire, uncut 3 ½ hour concert spread over two discs. DVD only. Reviews here.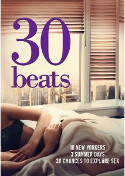 - "The Courier" (Well Go) is Jeffrey Dean Morgan, who is set up to take a fall in his latest delivery. Til Scheiger, Lili Taylor, and Mickey Rourke co-star. Director Hany Abu-Assad previously made the Oscar-nominated Palestinian drama "Paradise Now." Blu-ray and DVD, with a featurette. Reviews here.
- "The Barrens" (Anchor Bay), from Darren Lynn Bousman (of three "Saw" sequels), takes on the legend of the Jersey Devil with Steven Moyer and Mia Kirschner. Blu-ray and DVD, with filmmaker commentary. Reviews here.
For more releases, see Hot Tips and Top Picks: DVDs, Blu-rays and streaming video for week  of October 9