FEATURED POST
Plus 'Jesus Henry Christ' meets 'Some Guy Who Kills People' and more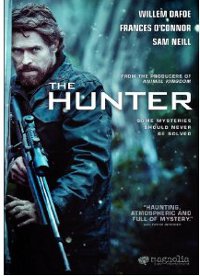 "God Bless America" (Magnet), from Bobcat Goldthwaite, is a blood-soaked black comedy about an angry everyman who takes a gun to most offensive and irritating media celebrities. Reviewed on Videodrone here.
"The Hunter" (Magnolia) stars Willem Dafoe as a mercenary hired by a shadowy corporation to hunt a fabled tiger, thought to be extinct, in the jungles of Tasmania, ostensibly for genetic experiments. Taking a room with the family of local eco-activist who has been missing for a year, he rouses the family to life while drawing the suspicion of the locals caught up in a battle between the green activists and the entrenched logging interests. Daniel Nettheim directs and Frances O'Connor and Sam Neill co-star.
The film has "the faintly surreal look peculiar to Australian movies in which nature pulses with a mysterious, primordial shimmer," writes New York Times film critic Stephen Holden. "Although Mr. Dafoe's Martin is a credible frontiersman, the hunter-prey contest is insignificant compared with the film's allegorical contemplation of opposing forces: the promises and illusions of technology, survival versus conservation, the meaning of extinction in the age of cloning and, ultimately, the mystery of the past versus the uncertainty of the future."
Blu-ray and DVD, with commentary by director Daniel Nettheim and producer Vincent Sheehan, deleted scenes (with optional commentary), and a featurette.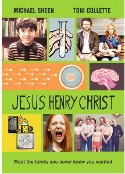 "Jesus Henry Christ" (eOne) is a family comedy, or at least a comedy about family: a boy genius (Jason Specack), the son of a single mother (Toni Colette), goes in search of the biological father (Michael Sheen) he never knew. "Pleasant without being revelatory, underwhelming but not obnoxiously so, the film explores how we become who we are, whether by genetics or environment or some combination of the two," writes Los Angeles Times film critic Mark Olsen. DVD only, with interviews with director Dennis Lee and the cast.
Kevin Corrigan is "Some Guy Who Kills People" (Anchor Bay), an ice cream parlor attendant who suffers a breakdown after a gang beating and emerges from the mental hospital ready to for some unconventional payback against his tormenters. Barry Bostwick, Karen Black, and Lucy Davis co-star. DVD only, with commentary by director Jack Perez and writer/producer Ryan Levin, a featurette, and the short film "The Fifth" that inspired the feature. Reviews here.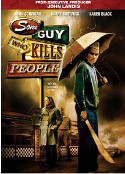 "Mac + Devin Go To High School" (Anchor Bay) stars Snoop Dogg as an underachiever (fifteen years of high school and counting) and Wiz Khalifa as the class valedictorian who missed out on the teenage experience, each trying to cram in everything they missed in the final weeks of senior year. Mike Epps, Andy Milonakis, and Luenell co-star in the high school comedy, and Snoop Dogg and Wiz Khalifa contribute 15 songs. Blu-ray and DVD, with commentary. Reviews here.
"The American Dream" (Image), originally titled "Make a Movie Like Spike" and identified as "A film by us," follows two friends (Jamil Walker Smith and Malcolm Goodwin) on their final days before shipping out to Afghanistan with their Marine company. Jamil Walker Smith also writes and directs. Reviews here.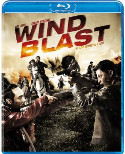 Foreign Affairs:
"Wind Blast" (Well Go), a Chinese crime thriller about an assassin on the run in the Gobi Desert from dogged cops and brutal bounty hunters, identifies itself as "a kung fu western on steroids." Blu-ray and DVD, in Mandarin with English subtitles, with featurettes. Reviews here.
"Joe + Belle" (Wolfe), a thriller from Israel about a dope dealer and a wild child on the run from a shooting, bills itself as "the lesbian "Thelma and Louise"." DVD only, in Hebrew with English subtitles, with a featurette.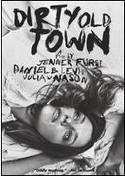 Plus:
"Dirty Old Town" (Microcinema), a New York indie, follows three days in the life of a down-and-out merchant trying to scrape up the rent in his storefront in the Bowery. DVD only.
"Battle Force" (Lionsgate), also released as "Battle Recon: The Call to Duty," is a World War II drama about the first Special Service Force and its debut mission. DVD only.
The documentary "Planeat" (True Mind) looks to diet and food production to cure the health of both humans and the environment. DVD only.
"An American Girl: McKenna Shoots For the Stars" (Universal), the latest in the direct-to-disc series based on the book series, is set in the world of junior gymnastics. Nia Vardalos, Ian Ziering, and Cathy Rigby star. Blu-ray and DVD.
For more releases, see Hot Tips and Top Picks: DVDs, Blu-rays and streaming video for the week of July 3