FEATURED POST
With great power comes great irresponsibility in the "found footage" specetacle
By 
SeanAx
 May 15, 2012 10:24AM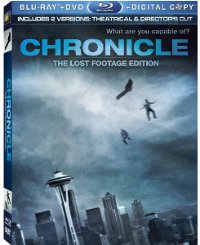 "Chronicle" (Fox) brings the "found footage" aesthetic to the superhero / coming of age drama to observe that with great power sometimes comes great irresponsibility. In this low-budget twist on the genre, three high school buddies -- a cross-section of familiar types -- are the recipients of enormous telekinetic powers bestowed by close encounter with an extraterrestrial crystal, and then proceed to record their experiments for posterity.
"[T]he movie, directed by Josh Trank from a script by Trank and Max Landis (son of director and genre sponge John Landis, and it shows), finds a multiplicity of perspectives from which to cheat," confesses MSN film critic Glenn Kenny, in its approach to the spectacle of their antics.
Michael B. Jordan, Alex Russell, and Dane DeHaan play the three students -- the popular kid, the smart kid, and the angry outcast kid, respectively -- and their response to sudden power follows accordingly.
"The "your near-supernatural powers are lots of fun, until they're not!" theme heralds back to the B classic "X: The Man With the X-Ray Eyes," in which the hero enjoys seeing through women's blouses and beating the house in Vegas until he begins to see too much; at which point the movie begins to take on more of a resemblance to the grade-Z obscurity "Horror High," in which the unpleasant high school nerd becomes more unpleasant via chemicals and offs his classmates."
Kenny confirms that "Chronicle" is "quite a bit more inventive in its mayhem depictions than that picture was," Kenny continues, affirming that it is "a reasonably engrossing and occasionally inventive piece of sci-fi schlock."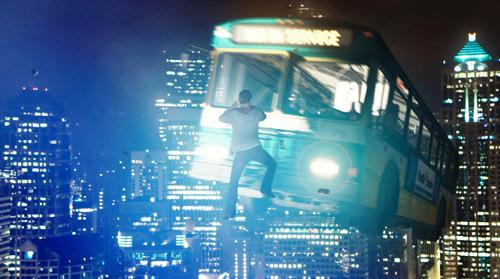 The DVD features a few pre-visualization animatics and camera tests. The Blu-ray+DVD Combo Packs adds only a deleted, but features both the PG-13 theatrical version and a longer, unrated Director's Cut.

Also available via digital download, and On Demand.
Trailer below, at the "More" jump.
For more releases, see Hot Tips and Top Picks: DVDs, Blu-rays and streaming video for May 15