FEATURED POST
Plus 'Martha Marcy May Marlene,' 'Tower Heist,' the acclaimed documentary 'The Interrupters' and more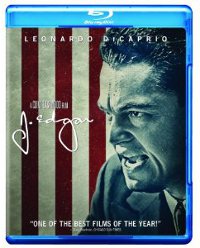 "Puss in Boots" (DreamWorks), the swashbuckling spin-off from the "Shrek" movies, sends the outlaw feline (voiced with a seductive purr by Antonio Banderas) on a fairy tale adventure. Blu-ray and DVD both debut on Friday, February 24. Videodrone's review is here.
Leonardo DiCaprio is "J. Edgar" (Warner) in the biographical portrait of the repressed, vindictive, self-promoting, and cripplingly closeted FBI director from the almost unfathomably prolific septuagenarian director Clint Eastwood. "[T]his movie doesn't use Hoover's fraught, unfulfilled personal life as grounds for some sort of "he ain't no delinquent, he's misunderstood" rationalization of his dissembling and his oily abuses of power," observes MSN film critic Glenn Kenny. "It merely presents the life as one of a man self-entombed practically from birth." And Kenny admires Eastwood's command as a filmmaker: "Eastwood handles the sinuously shifting timelines with a confidence and ease that respects the viewer's intelligence in a way that few Hollywood films do these days." He argues that it's "a thought-provoking emotion picture of deep sadness, a far-ranging elegy disguised as a historical drama." Naomi Watts, Armie Hammer, Josh Lucas and Judy Dench co-star.
Both the Blu-ray and the DVD editions come with a bonus UltraViolet digital copy for streaming and download and a single featurette: "J. Edgar: The Most Powerful Man in the World," a fairly conventional piece with the filmmakers and actors discussing the real-life Hoover with clips from the movie to illustrate their point. Also available via Digital Download.
See the trailer below, after the jump.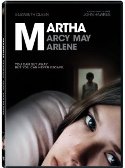 "Martha Marcy May Marlene" (Fox), about a young woman who escapes a commune-turned-cult but remains haunted by the legacy, earned three Independent Spirit Award nominations: for Best First Feature, Best Actress (Elizabeth Olsen, in an acclaimed performance) and Best Supporting Actors (John Hawkes). "This psychological suspenser cum horror movie fairly pulses with cumulative dread, teasing our nerve endings with scrabbling spider feet of unease until we lose any sense of existential equilibrium," praises MSN film critic Kat Murphy. "But it's the searing intensity of Elizabeth Olsen's performance, as a bruised young woman with many names and a dearth of identity, that assures "Martha Marcy May Marlene" standing among the best films of 2011. The DVD features director Sean Durkin's short film "Mary Last Seen," which inspired the film. The Blu-ray also features "The Making of Martha Marcy May Marlene" and three bonus featurettes, plus a music video of John Hawkes singing "Marcy's Song." Also available via Digital Download and On Demand.
You can see one of the short featurettes below, after the jump.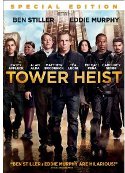 "Tower Heist" (Universal), a caper comedy for the modern economy, should be a winner, according to MSN film critic Glenn Kenny: "This picture has got an all-star cast headed up by proven funny people Ben Stiller and Eddie Murphy. It's got an underdog versus sleazy-and-powerful bad guy plotline involving a ripped-off building staff conspiring to rob the Madoff-esque money mismanager who took their pensions. It's directed by Brett Ratner, a filmmaker who, while hardly beloved by critics, has the box-office grosses to certify his skill at making cinematic crowd-pleasers (he made all of the "Rush Hour" pictures, for instance). But things take a turn for the worse during the heist itself, as more and more ridiculous elements and obstacles turn up, and Ratner fails to sell them." The DVD comes with filmmaker commentary, a making-of featurette, deleted and alternate scenes, a gag reel, and two alternate endings, and the Blu-ray adds an exclusive picture-in-picture audio-video track, a video diary from Brett Ratner and other BD-Live functions. Also available via Digital Download and On Demand.
See a clip from the featurette with Eddie Murphy below.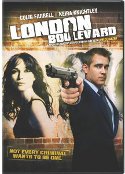 Channing Tatum is "The Son of No One" (Anchor Bay), which MSN film critic James Rocchi characterizes as "A fairly turgid cop drama" that lacks "a little bit of humor and life and humanity among the big clashes and huge speeches, the grim-lipped facade of the film broken up more than occasionally by a knowing smile or a cynical wink." Directed and written by Dito Montiel, it has an impressive cast Tracy Morgan, Katie Holmes, Ray Liotta, Juliette Binoche, and Al Pacino. Blu-ray and DVD, both with filmmaker commentary and deleted scenes. Also available at Redbox kiosks.
"London Boulevard" (Sony), the directorial debut of Oscar-winning screenwriter William Monahan, has been described as a modern noir. Colin Farrell stars as an ex-con trying to make a fresh start with his girlfriend (Keira Knightly) while an underworld boss has other ideas. "Monahan's debut has verve and charisma, but, in the end, the tension of a late-night pub shrug," complains Village Voice film critic Michael Atkinson. David Thewlis, Anna Friel and ray Winstone co-star. Blu-ray and DVD, both with a featurette, available at Redbox kiosks. Also available via Digital Download.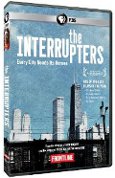 True Stories:
MSN film critic James Rocchi proclaims "The Interrupters" (PBS) "one of the truly great documentaries of 2011." Directed by Steve James, who made "Hoop Dreams," the film profiles three dedicated "violence interrupters" working to protect their Chicago communities from the violence they themselves once employed as former gang members. "… unlike a Spurlock or a Moore or a Timoner, there's no voice-over here, no Flash-animated graphics or computer-animated Venn diagrams. There's just people, and the slow hard work of trying to convince people that they can change…. We also, to James' credit, see why this work is necessary." After winning acclaim on the film festival circuit and a brief theatrical run, the film played on the PBS series "Frontline" before arriving on Blu-ray and DVD. Both feature almost an hour of deleted scenes.
See the trailer below, after the jump.
More new documentary offerings: "Where the Streets Have No Name" (MVD) follows the efforts of Dr. Harald Falge to alleviate the problem of homelessness in Cairsn and "Most Valuable Players" (Virgil) is a portrait of the Freddy Awards, the high school answer to the Tony Awards in a Pennsylvania town.
Plus:
Emilio Estevez write and directs his father, Martin Sheen, in the inspirational drama "The Way" (ARC Entertainment), about a father who deals with the death of his son by embarking on a pilgrimage. On DVD, with commentary and four featurettes, and VOD, available at Redbox kiosks.
"War of the Arrows" (WellGo), a 17th century historical epic about "the second Manchu invasion of Korea" starring Hae-il park (of "The Host"), is the highest-grossing epic in Korean cinema. Blu-ray and DVD, with a featurette, interviews, and deleted scenes.
The black comedy "Bad Actress" (Strand) stars Beth Broderick as a washed-up TV diva who gets a sudden shot of media exposure when her activist daughter dies, and she keeps the body coming to bask in the spotlight. DVD only.
"Honey 2" (Universal) is a direct-to-DVD inner city dance drama with Katerina Graham; "Outcast" (Vivendi) is a British horror film from the "Bloody Disgusting" line starring James Nesbitt; "The Space Between" (Inception) stars Melissa Leo as a flight attendant stranded in a Houston airport following the grounding of all flights on September 11, 2001, who reaches out to a Pakastani-American boy who gets grounded with her.
For more releases, see Hot Tips and Top Picks: DVDs, Blu-rays and streaming video for February 21