FEATURED POST
Plus Tyler Perry's 'Good Deeds,' Oscar nominated 'In Darkness,' 'Accident" from Hong Kong, and more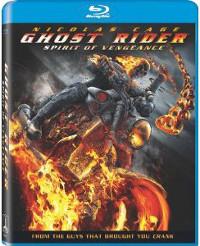 "Sherlock Holmes: A Game of Shadows" (Warner) is the energized sequel to Guy Ritchie's reincarnation of the world's greatest detective as a smart-aleck action movie hero. Videodrone's review is here.
"Ghost Rider: Spirit of Vengeance" (Sony) – Yes, Nicolas Cage is back in the flaming skull of death for the sequel no one clamored for yet seems almost inevitable in the comic book movie culture. But at least they got cheeky wildmen Neveldine/Taylor to make this one.
"The good news is that this is in many respects more a reboot than a sequel, offers MSN film critic Glenn Kenny. "The whole backstory now has Ciaran Hinds in the "devil" role (stepping in for Peter Fonda, who didn't seem entirely committed to the notion of embodying evil). Also, lead actor Cage gets to embody both Blaze and his flaming skull alter ego, who was entirely animated in the first film. This change gives our man Nic an opportunity to really bring the Jekyll-and-Hyde, Strangelove-beating-​down-his-own-arm cra-aaaaazy, as he attempts to stop his very uncomfortable transformations into the Ghost Rider. That is fun."
Blu-ray, Blu-ray 3D and DVD, with deleted scenes and an Ultraviolet digital copy, for download and instant streaming. The Blu-ray editions also feature video commentary with directors Neveldine / Taylor and the six-part documentary "The Path of Vengeance – Making Ghost Rider: Spirit of Vengeance." Also available On Demand and at Redbox.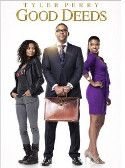 "Good Deeds" (Lionsgate) stars writer/director Tyler Perry out of drag for a change, playing a businessman who falls in love with a single mother (Thandie Newton) working in his building. However, in keeping with standard policy for Tyler Perry home video releases, no copies were made available for review before release date. So I turn to Alonso Duralde and his review for The Wrap: "kudos to Perry for improving his craft and growing as a filmmaker. The downside to all of this, unfortunately, is that once you take away the towering drag queen shooting guns and hitting kids in the head, and you eliminate the perils-of-Pauline plotting, we're left with a fairly dull story about a rich CEO and the struggling single mom who helps him get his groove back." Blu-ray and DVD, also available On Demand and at Redbox.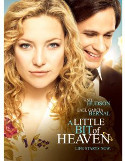 "A Little Bit of Heaven" (Millennium) stars Kate Hudson who falls in love for the first just after learning she has terminal cancer and Gael Garcia Bernal as the doctor gives her the time of her life right before she dies. "In the long history of bad movies about bad illnesses, "A Little Bit of Heaven" just might be the worst," calls out Mick LaSalle in The San Francisco Chronicle. Blu-ray and DVD, no supplements.
"Thin Ice" (Fox) – "The third film by the Wisconsin-born Sprecher sisters -- director Jill and co-writer Karen -- "Thin Ice" plays as mild, less-than-lethal noir," observes MSN film critic Kat Murphy. "It's clear the Sprechers ("Thirteen Conversations About One Thing," "Clockwatchers") are far more interested in profiling the quirky types who populate this hinterland farce than in plunging into the dark existential waters that might lie beneath their noir title." Greg Kinnear, Lea Thompson, and Alan Arkin star. Blu-ray and DVD, also available On Demand.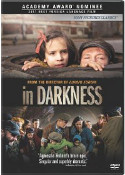 Foreign Affairs:
"In Darkness" (Sony), from director Agnieszka Holland, is the director's third film to confront the Holocaust. Based on a true story of a Polish sewer worker who helped hide a group of Jews from the Nazis, there are no angels in this story, simply people trying to survive, gripped by fear and panic and lust and greed, and a hero (Robert Wieckiewicz) who comes hard to heroism. He's no Nazi, just a survivor making black market money to keep his impoverished family alive in hard times. "To make a subtle distinction, it is not a Holocaust story, but it is a story of the Holocaust -- a brief moment within that maelstrom of death, and a moment superbly made," writes MSN film critic James Rocchi. The powerful film was one of the five Oscar nominees for Best Foreign Language Film.
Blu-ray and DVD, in Polish with English subtitles. Both include the featurettes "An Evening with Agnieszka Holland" and "In Light: A Conversation with Agnieszka Holland and Krystyna Chiger." Also available On Demand.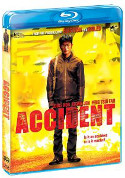 "Accident" (Shout! Factory), from director Soi Cheang and producer Johnnie To, is a real curiosity from Hong Kong, a mind game of hit man thriller starring Louis Koo as a killer for hire who engineers deaths out of Rube Goldberg-esque cascades of events that appear to be accidents. There's a hint of "Final Destination" in the opening scene but it soon turns to something closer to psycho-drama when it appears someone is using their same techniques to take out the team. Cheang is no Johnnie To and the film gets pretty confusing, but the atmosphere of paranoia is nicely modulated and the use of the word "accident" takes on a whole range of meanings by the end of the film. More reviews here.
Blu-ray and DVD, with a making-of featurette. The film and the featurette are in Cantonese with English subtitles.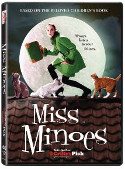 "Miss Minoes" (Music Box), a family adventure film from The Netherlands, stars Carice Van Houten as a cat who turns into a human and organizes the neighborhood felines into a news gathering service to turns a bumbling reporter (Theo Massen) into a news star. "The movie is probably ideal for those proverbial young girls who adore cats, and young boys, too," writes Chicago Sun-Times film critic Roger Ebert. "I can't recommend it for adults attending on their own, unless they really, really love cats." Original Dutch soundtrack plus optional English and Spanish dub tracks and English subtitles. DVD only.
"Zero Bridge" (Kino) is a drama about a small time criminal in Kashmir who falls in love with an older, college-educated woman. In Kashmiri and Urdu with English subtitles. DVD only, with a director interview among the supplements.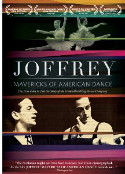 True Stories:
"Joffrey: Mavericks of American Dance" (Docurama) profiles Robert Joffrey and The Joffrey Ballet, the dance company he founded with Gerald Arpino. The DVD features deleted scenes, a dress rehearsal of "The Green Table," a making-of featurette, and an accompanying booklet.
Steve Martin narrates the documentary "Give Me the Banjo" (Docurama), a survey of the history and legacy of "America's instrument, and "Fastest" (Docurama), narrated by Ewan McGregor, follows up "Faster" with a portrait of motorcycle racer Valentino Rossi and the top racers of the MotoGP circuit.
Plus:
"Demoted" (Anchor Bay), starring Michael Vartan and Sean Astin as bullying, hard-partying pranksters who are suddenly demoted when one of their victims (David Cross) is promoted above them, is "from the guys behind the American Pie series," according to the advertising. I'm not really sure who them mean, though director J.B. Rogers (a longtime Farrelly Brothers assistant) did helm one of the "American Pie" movies. Blu-ray and DVD, no supplements. Reviews here.
"The Yankles" (Magnolia) is the name of an orthodox yeshiva baseball team that a former pro baseball player takes on as a coach in this comedy. Blu-ray and DVD
"Hopelessly in June" (Phase 4) is a romantic comedy with clashing families. Vincent Brantley, Carolyn Neff, Tommy "Tiny" Lister, and Keith David star. Actor Vincent D'Onofrio makes his directorial debut with "Don't Go In the Woods" (Tribeca), a musical/horror hybrid. Both DVD only.
Exclusively On Demand:
On Friday, June 15, "Peace, Love & Misunderstanding" debuts On Demand before home video (and only two weeks after its theatrical debut) and "The Woman in the Fifth," starring Kristin Scott Thomas and Ethan Hawke, debuts the same day as in theaters.
For more releases, see Hot Tips and Top Picks: DVDs, Blu-rays and streaming video for June 12