FEATURED POST
Plus more Oscar winners and some of the best of British and Canadian TV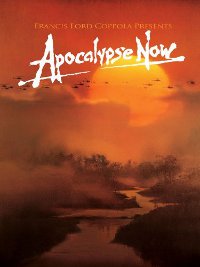 "Apocalypse Now" (1979) and "Apocalypse Now Redux" (2001) – Drawing from Joseph Conrad's "Heart of Darkness," Francis Ford Coppola turns Vietnam into a war as drug-addled theme park ride: "Pirates of the South Seas" with real tigers, exploding sets, and a bald, bloated, philosophy spouting Disney who'd as soon cut your throat as talk to you. Operatic, allegorical, and full of mesmerizing images, Coppola's vivid-as-an-LSD-trip​ take on the madness of war is a one of a kind film, a masterpiece held together by sheer audacity and imagination. In 2001, Coppola and editor/sound designer Walter Murch recut and expanded the film by 50 minutes. They don't simply rescue and restore beloved scenes from the cutting room floor, they expand and shift scenes and change the tone of the film in some instances. I prefer the original, but with "Redux," Coppola  fills out his psychedelic odyssey with a heft and a scope befitting an epic. You can pick your version at Netflix.
"The Pianist" (2002), Roman Polanski's searing version of the true story of a Holocaust survivor, won Oscars for Best Director, Best Actor (Adrien Brody), and Best Adapted Screenplay. Brody sheds all of his actor's instincts to show Holocaust survivor Wladyslaw Szpilman slowly slide into basic survival instincts as he silently hides in safe-houses, withering like a walking scarecrow, and scrambles through the rubble of his city during the fall of the Third Reich.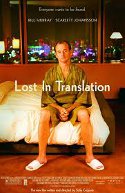 "Lost in Translation" (2003), Sofia Coppola's sophomore film (following the gently assured "The Virgin Suicides") is an exploration of delicate relationships and uncommunicated frustrations, this one in a beautifully composed atmosphere of isolation of two Americans (Bill Murray and Scarlett Johansson) in Tokyo. It isn't about a May-December romance or a brief encounter in a faraway place. It's about the power of unexpected friendships, and it earned an Oscar for Coppola's original screenplay.
"My Left Foot" (1989) earned Daniel Day-Lewis an Oscar for his portrayal of hard-drinking, hell-raising Irish artist Christy Brown, who was born with cerebral palsy and could only control his left foot, which he used to express himself through writing and painting.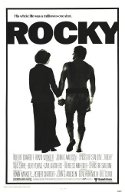 "Rocky" (1976), an old-fashioned underdog drama, was itself a Cinderella picture written by Sylvester Stallone as a vehicle for himself. It earned Academy Awards for Best Picture and Best Director (John G. Avildsen) and launched the career of Stallone and a whole series of sequels. Stallone directed the next three in the series himself: the rematch "Rocky II" (1979), "Rocky III" (1982) opposite Mr. T as the hungry, angry challenger, and "Rocky IV" (1985), with Rocky turning cold warrior to take on the brutal Russian champ (Dolph Lundgren). John G. Avildsen returns to helm "Rocky V" (1990). All are now available.
Plus: "What's Eating Gilbert Grape" (1993), with Johnny Depp and an Oscar-nominated performance by Leonardo DiCaprio; the dark comedy "The Cable Guy" (1996) from director Ben Stiller and actor Jim Carrey; and the dark drama "Changing Lanes" (2002) with Samuel L. Jackson and Ben Affleck as rage-junkies whose collision sparks a war of destructive one-upmanship that unravels their lives and, worse, their humanity.
On the cult front, there's the mockumentary "Best in Show" (2000), from Christopher Guest and his stock company of character actors, and the seventies blaxploitation classic "Superfly" (1972) with Ron O'Neal as a drug dealer looking to make on last score before he retires.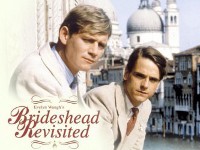 Instant TV:
"Brideshead Revisited" (1981), the British mini-series adaptation of the Evelyn Waugh novel, became a TV event when it played in Britain (and three months later in the US on the PBS showcase "Great Performances") and it remains a high water mark of the form. It effectively launched the career of Jeremy Irons, who stars as the young Oxford student Charles Ryder who falls under the sway of aristocrat Sebastian Flyte (Anthony Andrews) and his entire decadent, doomed family before WWII snaps him back to reality.
"Foyle's War: Sets 1-6" (2003-2010), the Anthony Horowitz-created British mystery series set in South-East Britain during World War II, follows the chronology of the war, from 1940 to 1945, through the homefront stories of Detective Chief Inspector Foyle (Michael Kitchen), a WWI veteran assigned to solving domestic murders in rural towns. These shows are a fascinating look at a period not often plumbed for drama and stir historical events into the fictional stories, which gives the already smartly written shows a further injection of authenticity, and it comes to a very satisfying close with the end of the war.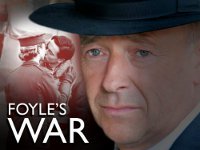 "Slings & Arrows: Seasons 1-3" (2003-20006) is the complete run of the Canadian series about the comic disasters of a prestigious theater festival in a small Ontario town under the guidance of an unbalanced actor turned Artistic Director (Paul Gross). The show is funny and smart, with a distinctly offbeat sense of humor, and at its best it is a marvelous celebration of the magic and the beauty of theater when it comes alive, and future movie star Rachel McAdams co-stars in the first series as a junior actress.
"Party Animals" (2007) is about to get Americanized with a cable remake this summer. Check out the original British series, which revolves around the young politicos in the lower rungs of power (MP assistants and researchers, lobbyists, reporters) and features future Doctor Who Matt Smith in his breakout role.
For more releases, see Hot Tips and Top Picks: DVDs, Blu-rays and streaming video for June 5