FEATURED POST
Plus 'Warrior,' 'Platoon,' 'Capote,' Helen Mirren in 'Prime Suspect,' and more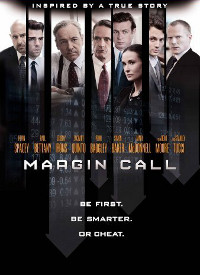 "Margin Call" (2011) accomplishes something that Oliver Stone failed to show in his "Wall Street" sequel: it explains how and why the market crash happened, not just in terms of economics but in the culture of Wall Street and the justifications that individuals tell themselves in order to follow the company line. This is no apology, it's a social study, a kind of fictional ethnographic profile of the corporate culture, with characters more suggested than fully fleshed out, but this modest drama has plenty to say. More on Videodrone here.
"Warrior" (2011), a sports drama about two brothers (Joel Edgerton and Tom Hardy) who square off in the world of mixed martial arts when they both vie for the purse in a MMA tournament, is "A double-barreled "Rocky" for the mixed martial arts generations," in the words of MSN film critic Glenn Kenny.
Also recently arrived from the New Release rack is "The Hunter" (2011), starring Willem Dafoe as a mercenary hired by a shadowy corporation to hunt a fabled tiger in the jungles of Tasmania, and the satirical "God Bless America" (2011), a blood-soaked black comedy about an angry everyman (Joel Murray, brother of Bill) who takes a gun to most offensive and irritating media celebrities.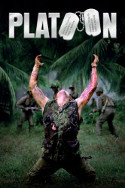 You all know "Platoon" (1986), Oliver Stone's Oscar-winning Vietnam drama. It captures a grunt's-eye view of the war as seen through the eyes of a young recruit (Charlie Sheen) tossed into a guerilla war he is neither prepared for nor ready to comprehend and it framed discussion on our understanding of the soldier's experience for years.
"Capote" (2005) earned Philip Seymour Hoffman the Oscar for Best Actor for his astounding screen incarnation of real life author and New York intelligentsia celebrity Truman Capote as he researched and wrote his masterpiece "In Cold Blood," his poetic reportage of the shocking murder of a smalltown Kansas family and the killers he befriended as they awaited execution.
"The Accidental Tourist" (1998), Lawrence Kasdan's serio-comic adaptation of the Anne Tyler novel about a travel writer (played by William Hurrt) for people who hate to travel, earned an Oscar for Supporting Actress Geena Davis.
"Small Soldiers" (1998) is Joe Dante revisiting his sarcastic fantasy hit "Gremlins" with animated dolls who walk, talk, think, and strategize thanks to a military computer chip. It's a great premise with plenty of humor and loaded with witty film references. In other words: pure Dante movie love and pop culture delight.
"Little Shop of Horrors" (1986), the off-Broadway doo-wop Broadway musical about a baritone man-eating plant (based on the Roger Corman's comic horror quickie), is a sly little production in over-saturated color and gloriously artificial sets that hits all the right notes.
"High Noon" (1952), one of the best loved westerns of all time, has been called an old-fashioned celebration of courage and responsibility in the face of impossible odds, an ironic dissection of the western myth, and a blast of moral outrage at the silence and passivity of American citizens. All that baggage can overwhelm what is essentially a lean, dusty western classic set to the real time of a ticking clock, counting down the minutes until a gang of killers ride in looking for revenge on Sheriff Gary Cooper. Reviewed on Videodrone here.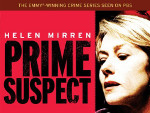 Instant TV:
Almost twenty years ago, Helen Mirren stepped into the role of Detective Jane Tennison, a tough, tenacious, at times brittle woman in a brutally chauvinist police culture, in the original "Prime Suspect" (1991). The vivid four-hour mystery scripted by Lynda La Plante, roiling with dark mystery, sharp character study, gritty street drama and smart insights to sexual and racial relations in the workplace, launched a long-running series of sequels and reinvigorated Mirren's career with a role she wrestled into one of the most memorable characters on TV. Along with the original mini-series, Netflix has series 4-7 available for viewing.
"Alphas: Season 1" (2011) is the SyFy channel's answer to "X-Men," with a crew of misfit mutants working for the government to find other like them before they turn to crime. More on Videodrone here.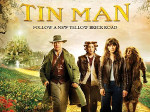 The mini-series "Tin Man" (2007) is SyFy's radical reworking of "The Wizard of Oz," equal parts revisionist remake and edgy sequel with Zooey Deschanel as a Dorothy in a cyberpunk Oz.
From USA comes "Burn Notice: Season 5" (2011) and "White Collar: Season 3" (2011), and did you know that Paul Haggis' "Crash" was turned into a cable series? Not that it's a recommendation, but the Starz original series "Crash: Seasons 1 & 2" (2008-2009), starring Dennis Hopper, is now available for the curious.
Previous Netflix Instant recommendations here.
For more releases, see Hot Tips and Top Picks: DVDs, Blu-rays and streaming video for week of August 7