FEATURED POST
Plus 'Mirror Mirror' with Julia Roberts, 'A Thousand Words' with Eddie Murphy, 'A Perfect Family,' and more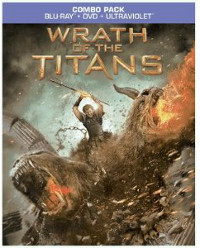 "The Artist" (Sony), winner of five Academy Awards, is a valentine to the dreams and fantasies and magic of the movies of every age. Videodrone's review is here.
"21 Jump Street" (Sony), a tongue-in-cheek reworking of the eighties series of hip young cops undercover in high school, stars the surprisingly effective comedy duo of Channing Tatum and Jonah Hill as mismatched buddies. Reviewed on Videodrone here.
"Wrath of the Titans" (Warner), a sequel to the remake of the ancient gods and monsters movie "Clash of the Titans," brings back Sam Worthington as Perseus, Ralph Fiennes as Hades, and Liam Neeson as Zeus in another pseudo-mythological warrior smackdown. MSN film critic Glenn Kenny likes what he sees, with reservations: "praise the gods, or the studio execs' notes, or whatever: while not in any way a picture to write home about, and for this genre fan a little light on the bodacious giant creatures (at least until the climax), "Wrath" is actually a pretty brisk exercise that delivers on the action level in a pretty satisfying fashion."
The DVD features deleted scenes. The Blu-ray and Blu-ray 3D editions feature the "Maximum Movie Mode," Warner's version of the interactive audio-video track (with your choice of "The Path of Men" or "The Path of Gods" version) with featurettes, deleted scenes, storyboard comparisons, and more (the "Focus Points" featurettes can also be accessed from a separate menu) and an Ultraviolet digital copy for download and instant streaming. Remember that the 3D edition requires a full HD 3D TV, compatible 3D glasses, and a Blu-ray 3D player. Also available On Demand (in 2D and 3D versions).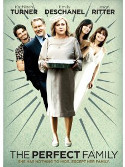 "The Perfect Family" (Virgil) is what faithfully religious wife and mother Kathleen Turner has to produce when she's nominated for the Catholic Woman of the Year Award, and her dysfunctional family (gay daughter Emily Deschanel, unhappily married son Jason Ritter, alcoholic husband Michael McGrady) is not exactly made to order in this comedy. MSN film critic James Rocchi writes that "if the film tips its hand a bit too firmly -- especially in big-conflict scenes, like those with people issuing soap-opera imperatives like "You have to leave!" -- credit must still go to director Anne Renton and co-writers Claire V. Riley and Paula Goldberg for giving their actors situations to explore and lives to live."
DVD only, with commentary by director Anne Renton and star Kathleen Turner. Also available for rental at Redbox.
"Mirror Mirror" (Relativity), an offbeat, comically-skewed retelling of "Snow White" with Lily Collins as the maiden, Julia Roberts as the wicked stepmother, and Armie Hammer as the prince, is "never anything less than visually sumptuous," acknowledges MSN film critic Glenn Kenny. "As such, the multiple weaknesses of the Grimm-derived new story line -- a gloss on "Snow White" in which the seven dwarves are quirky bandits who wouldn't be entirely out of place in a Tarantino movie, and the would-be savior prince is as inept as he is charming -- don't register as much as they might under other circumstances." Tarsem Singh directs. Blu-ray and DVD, plus On Demand. No review copy was made available by deadline, so I can't comment upon the supplements.
"A Thousand Words" (Paramount) is all that fast-talking literary agent Eddie Murphy has left to speak before he dies, so he has to choose his words carefully. It's a comedy, though the critics seem dubious of even that description: "If only this Eddie Murphy flick had taken its own advice and spent a little more time being reflective instead of hyperactive, it might have overcome a trite script and awful, obvious excuses for comedy," writes New York Daily News film critic Joe Neumaier. The DVD features six deleted scenes. The Blu-ray features 11 deleted scenes and an alternated ending, plus an Ultraviolet digital copy for download and instant streaming. Also available On Demand and at Redbox.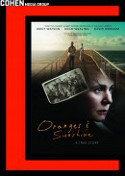 "Oranges and Sunshine" (Cohen / New Video), starring Emily Watson as Margaret Humphries, tells the true story of a British social worker who in the 1980s uncovered the secret deportation of thousands of British children to Australia decades before and challenged the entrenched bureaucracy to brings the scandal to light and reunite families. "It's powerful, gut-wrenching stuff, and it doesn't need tarting up," write Washington Post film critic Michael O'Sullivan. On Blu-ray and DVD, with the featurette "The Making of Oranges & Sunshine" and interviews with the cast, writer, and director.
"The Decoy Bride" (IFC Films) is Kelly MacDonald, a local girl hired to lure the press away from the high profile wedding of a British author (David Tennant) and a movie star (Alice Eve) and ends up distracting the author himself. "The movie, like an island vacation, passes pleasantly and all too quickly," writes Neil Genzlinger for The New York Times. The romantic comedy is on Blu-ray and DVD, with featurettes, interviews, and deleted scenes.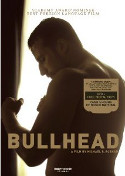 Foreign Affairs:
"Bullhead" (Drafthouse), from The Netherlands, "is a stunning debut that finds gripping tragedy and bleak humor in a story of crime and punishment, anchored by an Oscar-level lead performance that's part "Raging Bull" and part "Oedipus Rex"," writes MSN film critic James Rocchi. "There are several factors working together to make Michael Roskam's first movie as fascinating and gripping as it is, a quality reflected in its unlikely Oscar nomination for Best Foreign Film." Matthias Schoenaerts stars as the cattle farmer who pumps himself up with steroids and hormones to play middleman for the local mafia. In Dutch and French with English subtitles.
On Blu-ray and DVD, with commentary by director Michael Roskam, the featurette "The Making of Bullhead," interviews, the short film "The One Thing to Do" from director Roskam and star Schoenaerts, plus an accompanying booklet. Also available On Demand.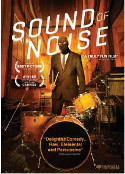 "Sound of Noise" (Magnolia) is a comic thriller about anarchist percussionists who perform their symphony as a form of guerilla warfare using the city itself as their instruments, and a tone-deaf police inspector who follows the musical clues to the renegade musicians. DVD only, with a handful of featurettes. Reviews here.
"Sector 7 3D" (Shout! Factory) is the first 3D action blockbuster from South Korea, a thriller about an underwater oil drilling operation under assault by an undersea creature. On Blu-ray (featuring both 3D and 2D versions) and DVD. The Blu-ray edition features a making-of featurette. Reviews here.
Plus:
"Best Laid Plans" (Well Go) is an urban reworking of "Of Mice and Men" set in the underworld of Nottingham in contemporary Great Britain. David Blair directs. On Blu-ray and DVD, no supplements. Reviews here.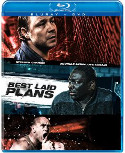 "Hiding" (Anchor Bay) is a teen thriller about a New York girl (Ana Villafane) in witness protection in a rural Montana town, where high school jealousies are as deadly as the gang crimes that she left behind. Blu-ray and DVD, with featurettes.
"Agenda" (VCI / Go Indie) and "Stagger" (VCI / Go Indie) are a pair of indie crime films, the former a modern film noir from the US (the DVD features a B&W version off the film as an extra "for film noir fans"), the latter a British thriller about a small time drug dealer whose play for the big time puts him in the crosshairs of the mobs. Both DVD only.
Exclusively On Demand:
"360," a modern reworking of the classic play "La Ronde" with Anthony Hopkins, Jude Law, Rachel Weisz, and Ben Foster, comes available On Demand in advance of its theatrical release (scheduled for August). Fernando Meirelles directs.
For more releases, see Hot Tips and Top Picks: DVDs, Blu-rays and streaming video for June 26