FEATURED POST
Plus 'The Broken Tower,' another 'Alvin and the Chipmunks,' and more
By 
SeanAx
 Mar 28, 2012 10:45AM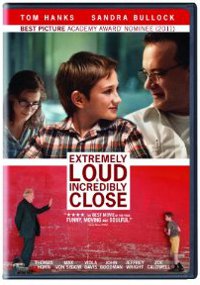 "A Dangerous Method" (Sony) was overlooked at Oscar time but David Cronenberg's superb screen version of Christopher Hampton's play about the friendship and eventual split between Sigmund Freud and Carl Jung is a sharp, lucid, perceptive film about the rational and irrational sides of human behavior. Videodrone's review is here.
"Extremely Loud and Incredibly Close" (Warner), based on the novel by Jonathan Safran Foer about a family trying to heal the wounds left by the 9/11 attacks, picked up Oscar nominations for Best Feature and Best Supporting Actor (Max Von Sydow) despite mixed reviews. Thomas Horn stars as Oskar, an eleven-year-old boy on an odyssey to find a secret left behind by his father (Tom Hanks), who killed in the World Trade Center (his appearance comes through flashbacks), and Sandra Bullock is his bereft mother. "Horn's performance is a wonder, a mix of the physical and the mental -- you watch his molecular devotion to the velocity and intensity of Oskar's quest burst out of his small form, hear his rapid-fire voice speaking the dense, depressed and darker twists of Oskar's train of thought -- that must be seen as one of the year's best," writes MSN critic James Rocchi, who found much to like about the film.
The DVD includes the featurette "Finding Oskar," about casting the young lead. The Blu-ray also includes the featurettes "Making Extremely Loud and Incredibly Close," "Ten Years Later" (a remembrance of the 9/11 attacks), and "Max Von Sydow: Dialogues With the Renter," a portrait directed by the actor's son.
See a trailer below, after the jump.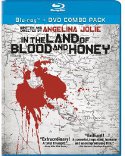 Angelina Jolie makes her directorial debut with "In The Land of Blood and Honey" (Sony), a drama of love and survival set against the Bosnian War. MSN film critic James Rocchi writes: "as the work of a first-time filmmaker, "In the Land of Blood and Honey" is ambitious: a period-piece subtitled war film, with the action that entails, about a recent conflict, trying to tell a human story of connection in a place where paramilitary thugs in hodgepodge mixtures of soccer gear and military uniforms took people away to be killed." The DVD features the English language version, plus a featurette and deleted scenes. The Blu-ray+DVD Combo Pack also includes the original language version with English subtitles and a Q&A with writer/director Angelina Jolie and actress Vanesa Glodjo. Also available via digital download and On Demand and available at Redbox.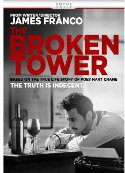 "The Broken Tower" (eOne) – James Franco makes his feature directing debut with this impressionistic portrait of Hart Crane (played by Franco himself), the American poet o the early 20th century who died young after a self-destructive life. Michael Shannon and Dave Franco co-star. "Not a heady experience like many of the semi-experimental 1960s films he emulates," argues Hollywood Reporter film critic Todd McCarthy. "Instead, it's mostly a tedious chore, much akin to listening poetry you don't much like." With filmmaker commentary and interview with Hart Crane scholars conducted by Franco. DVD only.
"Trust me, no enhanced interrogation technique could work more effectively than a prolonged dose of high-decibel screeching from the rodent stars of "Alvin and the Chipmunks: Chipwrecked"" (Fox), warns MSN film critic Kat Murphy to parents who might get stuck watching the third film in the CGI family film series with their kids. This one, if you didn't guess from the title, strands the rodents on a tropical island, which turns out not to be as deserted as it looks. The single-disc DVD has a featurette and a jukebox of the film's musical numbers. The two-disc DVD and Blu-ray editions add featurettes, sing-alongs, and other supplements. The Blu-ray features a bonus DVD and digital copy for portable media players.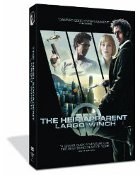 Foreign Affairs:
"The Heir Apparent: Largo Winch" (Music Box), based on a series of French graphic novels, stars Tomer Sisley as the adventurer heir to a multi-billion dollar corporation and Kristin Scott Thomas as the corporate officer charged with finding the mysterious heir while he's hunted by rivals and criminals. "About halfway through, the wheeling and dealing becomes so elaborate and the villains so numerous that the only way to enjoy the movie is to let its preposterous story wash over as you sit back and take in the scenery," writes New York Times critic Stephen Holden. Includes a featurette and a digital comic book. In French with English subtitles and optional English dub track. DVD only.
"Romantics Anonymous" (Tribeca), a comedy of romance conducted through chocolate, stars Benoît Poelvoorde and Isabelle Carré as cripplingly shy people who work together in a chocolate company. ""Romantics Anonymous" might vaporize if the director and the actors didn't have such easy command over the tone of this singularly Gallic fairy tale," observes New York Times critic Stephen Holden. "If you added a dozen songs and brought it to the stage it would be completely at home." French with English subtitles. DVD and digital download.
"Red Persimmons" (Icarus), begun by the respected Japanese documentary filmmaker Shinsuke Ogawa and completed after his death by his Chinese disciple Peng Xiaolian, observes the disappearance of traditional Japanese culture through the old world rituals of growing and preparing persimmons as practiced in rural Japan. Also features the bonus documentary "A Visit to Ogawa Productions," with Shinsuke Ogawa and Nagisa Oshima. In Japanese with English subtitles. DVD only.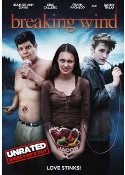 Plus:
"Breaking Wind" (Lionsgate), a raunchy spoof of the "Twilight" movies, promises an "Unrated Director's Cut." There was another version? "Die" (eOne), which also arrives in an 'Unrated Director's Cut," is a horror film where life and death is decided by a throw of the die. "Resurrection County" (MTI) is a direct-to-disc horror of college kids tormented in a southern gothic town. All DVD only.
"El Bulli: Cooking in Progress" (Alive Mind/Kino Lorber) is a documentary on the Spanish chef Ferran Adria, famous for his unique approach to creating a new menu for every season. "Betty White: Champion For Animals" (Image) is less a portrait of the actress' outreach than a documentary on the animal world guided by Ms. White. "Trinity Goodheart" (Image) is a faith-based family drama
For more releases, see Hot Tips and Top Picks: DVDs, Blu-rays and streaming video for March 27