FEATURED POST
Plus Richard Gere, Ben Stiller, Roman Polanski, Japanese mutant ninja girls, and more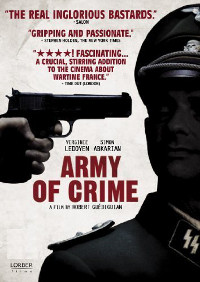 "Army of Crime" (2009), a French war drama set in Nazi-occupied Paris, is not a "Dirty Dozen"-style thriller but an engrossing, based-on-a-true-stor​y drama from Robert Guédiguian about a resistance cell formed of French Jews, communists and immigrants—the very "undesirables" targeted by the Nazis. Their stories play out slowly, the better to let the oppressive culture of occupied Paris (and of the widespread collaboration of police) sink in before they take action. Simon Abkarian and Virginie Ledoyen lead a terrific cast, many of them regulars in Guédiguian's previous social realist films. French with English subtitles.
"The Future" (2011), an offbeat comedy about a hip young couple adrift in stasis and self-doubt and dying cat waiting to be adopted by them (the cat narrates, sort of), is the second feature from acclaimed performance artist Miranda July. "July's not an unaccomplished filmmaker, and she cannily adopts a very straightforward shooting style here, which makes the weird stuff resonate interestingly once it starts kicking in," offers MSN film critic Glenn Kenny. "But by keeping things simple, direct and small-scaled, she gives the impression not of a minimalist sensibility at work, but of an artist who actually hasn't fully fleshed out her ideas."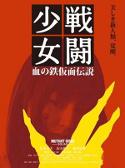 Mark "Mutant Girls Squad" (2010) down for your "WTF?!" viewing, a truly insane, exceedingly violent, tongue-in-cheek action movie from Japan about teenage girls with crazy powers unleashed on the world. This is a gonzo gorefest in bright candy colors and cheap special effects of exploding heads, geysers of blood from the stumps of severed limbs, and weapons protruding from body parts that have no business hiding such things. Clearly not for all tastes, but a blast if you enjoy exuberant bad taste and perverse cartoon violence.
"An Officer and a Gentleman" (1982) with Richard Gere as rebellious Naval officer candidate and Debra Winger as a small-town factory worker looking for her Prince Charming, is a hopelessly romantic and searingly sexy box office smash from the eighties and still one of the most beloved romantic dramas of its time.
David O. Russell's satirical comedy "Flirting with Disaster" (1996) stars Ben Stiller as a man who sets out to find his roots, with the help of his wife (Patricia Arquette) and a sexy adoption counselor (Tea Leoni), and to the dismay of his adoptive parents (Mary Tyler Moore and George Segal).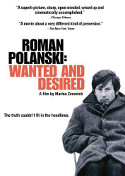 Film on Film:
"Roman Polanski: Wanted and Desired" (2008), Marina Zenovich's documentary about Roman Polanski's notorious statutory rape of a 13-year-old girl and his flight from the U.S. in 1977, is a mesmerizing portrait of a man who is both a victimizer and a victim. Zenovich walks a fine line between contempt for Polanski's crimes (the evidence is both damning and disturbing) and sympathy for his trials at the mercy of a reckless media and judicial circus worthy of Kafka.
"Cameraman: The Life and Work of Jack Cardiff" (2010) profiles the life and career of one of the greatest cinematographers of color cinema. "The documentary itself isn't a work of art but it doesn't need to be — it just needs to frame Cardiff's art for our appreciation and it does so handily," writes Boston Globe film critic Ty Burr. "(T)he film's ace in the hole is its own subject, who tells tales and offers insights like the gracious, engaged fellow he was."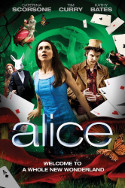 More Miniseries:
Last week I profiled the 2012 "Titanic," an American TV miniseries with British bonafides. Here are some miniseries with more fantastical journeys.
You could call the made-for-SyFy original production "Neverland" (2011) a "Peter Pan" prequel, imagining the origin of Peter, Captain Hook (a terrific Rhys Ifans), Tinkerbell and the Lost Boys as "Oliver Twist" with a science-fiction/fant​asy twist of dimensional portals and a faraway planet with magical properties. It's written and directed by Nick Willing, who also reworked "Alice in Wonderland" as "Alice" (2009), reimagines the children's story as an adult adventure in a strange land where despotic forces rule and our heroine becomes a hero to the rough, desperate underground resistance. It's a cliché in its own right, but it does offer lots of opportunities to mutate the fantasy imagery and play with the narrative.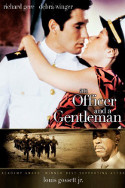 "Merlin" (1998) gives King Arthur a supporting role in a retelling of the legend that focuses on the battle between "the last wizard" Merlin (Sam Neill) and the desperate, raspy voiced god Maab (a delightfully nasty Miranda Richardson). It spawned a sequel, "Merlin's Apprentice" (2006), that sends Sam Neill back to Camelot to track down the stolen Holy Grail and train a new apprentice, a beggar thief with untamed magic.
"Dinotopia" (2002), based on the books by James Gurney, follows the adventures of two All-American brothers (Tyron Leitso and Wentworth Miller) who crash land and wash ashore a forgotten island where humans and dinosaurs live in peaceful co-existence… until the source of Dinotopia's power begins to fail.
For more releases, see Hot Tips and Top Picks: DVDs, Blu-rays and streaming video for the week of July 24