FEATURED POST
Plus 'A Good Old Fashioned Orgy,' 'Headhunters' from Norway, and a collection of Asian cult thrillers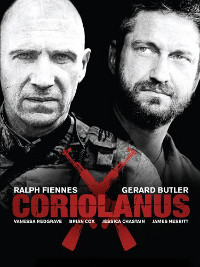 In "Coriolanus" (Anchor Bay), Ralph Fiennes returns to a role and an interpretation of the Shakespeare play he debuted on stage more than ten years before and adapts it to the big screen for his feature film directorial debut. Set in modern dress in a contemporary Rome of civil unrest, Fiennes' General Corilanus is the good soldier banished from his city when he stands against the corruption of his own leaders and returns in an alliance with his former enemy (Gerard Butler). More on Videodrone here.
Jason Sudeikis throws "A Good Old Fashioned Orgy" (Sony) in the comedy written and directed by Alex Gregory and Peter Huyck, and Lake Bell, Leslie Bibb, Tyler Labine, Will Forte and Lucy Punch are among the guests. MSN film critic Glenn Kenny describes the film as "an amiable, albeit strained and largely formulaic, will-they-or-won't-t​hey-and-what-if-the-​hot-potential-new-gi​rlfriend-finds-out farce… "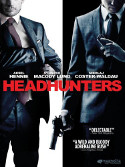 The darkly comic Norwegian thriller "Headhunters" (Magnolia) stars Askel Hennie as a corporate headhunter who supplements his income with a second career as an art thief, and ends up matching wits in a deadly game with a target who is waiting for his visit. Los Angeles Times film critic Kenneth Turan praises it as "a dark adult entertainment, a wild and bloody adrenaline rush of a movie that deals in gleeful grotesqueness and over-the-top implausibilities."
Arriving on heels of disc release is the horror film "The Tall Man" with Jessica Biel, the Danish comedy "Klown" (2010), and the documentary "Gerhard Richter Painting" (2011). All three reviewed here on Videodrone.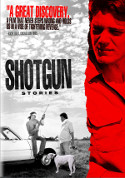 "Shotgun Stories" (2007), the debut feature of "Take Shelter" director Jeff Nichols, is a genuine American independent film, shot outside of the studio system by a young filmmaker who drew from the character and lifestyle of the rural Arkansas settings. The provocative drama of family resentments and clan feuds in a modern setting is also the first collaboration between Nichols and actor Michael Shannon. Roger Ebert championed the film and gave it a spot in Ebertfest, his film festival dedicated to overlooked and underappreciated films.
"Keyhole" (Monterey), the latest feature from Guy Maddin, is a gangster drama that draws from 1930s Hollywood films and Homer's "The Odyssey," with Jason Patric as Ulysses trying to find his way home through a house haunted with memories. Isabella Rossellini and Udo Kier co-star. "To a die-hard Maddinite this may be a little disappointing, but for that reason Keyhole may also be a perfect gateway into the bizarre and fertile world of a unique film artist," writes New York Times film critic A.O. Scott.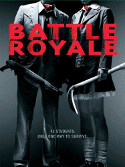 Instant Asian Cult:
Long before "The Hunger Games" was a publishing phenomenon there was "Battle Royale" (2000), the gleefully gruesome splatter satire of teenage nihilism, adult paranoia, and social sadism. Directed by Kinji Fukasaku, the madman of Japanese yakuza cinema, from a novel by Koushun Takami, you could call it "Rebel Without a Chance": a wicked social satire that blends "Lord of the Flies," "Massacre at Central High," Peter Watkins social commentary, Japanese manga, and nihilistic video game. This film's similarities to "The Hunger Games," which plays the gladiator games as a form of punishment, repression, and control by a tyrannical dictator, begins and ends with the premise. This savage social satire revels in the brutality and gore and plays it for dark comedy and gallows humor, a teen melodrama gone feral. It's now available on Netflix along with the less accomplished sequel "Battle Royale 2" (2003), directed by Kenta Fukusaku (who took over when his father, Kinji, passed away).
Hong Kong filmmaker Johnnie To looks at the reverberations of the Greek financial crisis from the street in "Life Without Principle" (2011), a fast-paced, sometimes comically-inflected action drama that uses crime movie and melodrama conventions to explore the effects of international commerce on individual lives. It's surely the most entertaining film you'll see about the market crash.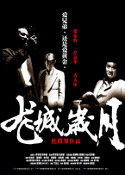 Also from Johnnie To is "Election" (2005), an insidiously smart story set behind the scenes of a Hong Kong Triad society during the election of a new chairman. Part gang war, part corporate gamesmanship, it's as much backroom brokering as bloody battle, and the loyalties shift from backing individual leaders to the protection of the society itself.
"Lady Vengeance" (2005), the final film in Park Chan-Wook's "Vengeance" trilogy, is a conflicted story of righteous vengeance at any cost. Lee Yeong-ae is the embittered ex-con with the face of an angel and heart blackened by a drive for revenge on a child-murdering monster (Choi Min-sik of "Old Boy"). Park directs with dazzling style and drives the story with intense emotions that give the ambiguous exploration of brutal revenge and redemption its tragic foundation.
Previous Netflix Instant recommendations here.
For more releases, see Hot Tips and Top Picks: DVDs, Blu-rays and streaming video for week of October 2