FEATURED POST
How did the Kubrick legacy get so controversial?
The works of Stanley Kubrick never failed to generate debate and, at times, deep-seeded controversy when they arrived in theaters, so it's no surprise that they have generated almost as much debate (though for entirely different reasons) in their home video releases.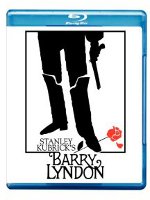 Kubrick was a perfectionist in all areas of his filmmaking, including presentation, the one arena over which he had very little control. He could and did set the desired specifications for proper projection but couldn't enforce them or, given the realities of projection standards in the U.S. and elsewhere, even always count on theaters being conducive to following them. His preferred aspect ratio for his post-"2001" releases was 1.66:1, a standard format in Europe but not in the U.S., where most theaters routinely set non-anamorphic films at the 1.85:1 standard.
While Kubrick was alive, he insisted the DVD releases of his films be formatted at his preferred specifications. Even so, Warner Bros. was raked over the coals for their initial DVD release of his films, which simply reused old laserdisc transfers rather than freshly-mastered high-definition editions. Now there is a hue and cry from a small but vocal sector of the critical community over the Blu-ray release of "Barry Lyndon." And the debate, not surprisingly, has gotten very passionate and a little personal.
The whole thing was kicked off when Jeffrey Wells at Hollywood Elsewhere (always good for explosions of indignation) blew a gasket over the specs on the Blu-ray cover, which listed the aspect ratio at 1.85:1: "storm the barricades!" MSN's own Glenn Kenny, on his blog Some Came Running, tried to slow the rush to judgment by looking at the disc itself, which he found at first glance to be 1:66:1.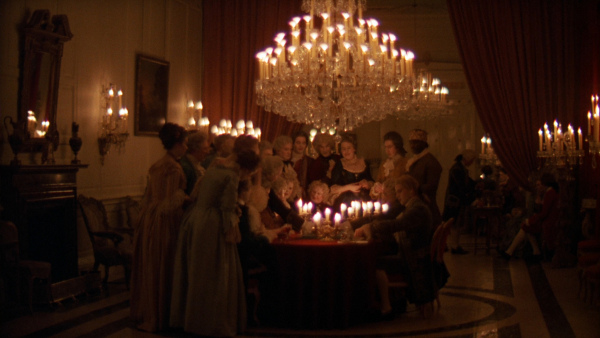 To make the whole issue more fun, it turns out both were wrong. Wells took the tech specs at face value without actually looking at the disc, and Kenny discovered his widescreen settings were off, which he rather sheepishly revisted in an update ("My apologies to you all... but none to my frenemy Mr. Wells, who went off even more half cocked than I...").

The actual aspect ration turned out to be the widescreen TV standard of 1.77:1, or 16x9, rather than the 1.66 that has previously been available on DVD. Both writers, often at odds, claims ultimate victory in this debate.
Wells: "1.78 still represents a significant top-bottom trimming of Williamson's 1.59 or the '07 DVD's 1.66 image, and is clearly a dismissal of Kubrick's reported interest in wanting Lyndon to approximate the shape of 18th Century paintings. Isn't that the crux of the matter?"
Kenny, in a post featuring an interview with Kubrick collaborator Leon Vitali, tries to track down verifiable evidence of Kubrick's intentions. And, despite some contradictory information, comes out at 1.66:1, but is not too worried about the difference.
Wells, meanwhile, can't let it go, and handily shows that Leon Vitali -- who is one of the folks who oversees the Kubrick legacy on home video -- has contradicted himself in defending the new disc. And the comments pages fill up with comments supportive, snarky and sometimes even helpful.
As for other voices…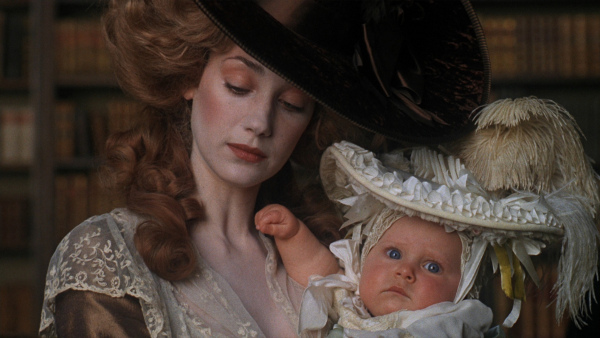 At the discussion at Criterion Forum, posters compare screen caps of the DVD and Blu-ray releases to show the differences in composition (scroll down to about halfway down the page) and generate a lot of vitriol in the comments page.
Robert Harris, an archivist in his own right and the resident voice of experience at Home Theater Forum, is not so concerned about the aspect ratio issue. "My feeling has always been that I would be thrilled if Barry Lyndon were to be released on Blu-ray at the HD native aspect ratio of 1.78:1, and the incorrect technical information on the reverse of the packaging aside, that is precisely what has occurred." As expected, dissenting voices make their opinions known in the comments.
As always, the most reliable and highest quality screen caps are on the DVD Beaver review here, which is more concerned with the quality of the image than the aspect ratio. Gary Tooze, like Robert Harris, finds the visual quality superb. (FYI: The images on this post are rescaled from the large screencaps on DVD Beaver.)
The debate comes down to this: the transfer is gorgeous and the framing is fine. But the preponderance of evidence shows that Kubrick's preferred format was 1.66:1 for the film. So yes, 1.77 is not a travesty in the scope of things. But if you're gonna put out Stanley Kubrick's "Barry Lyndon," is it so hard to put it out the way he wanted it to be seen? Even slivers of image add up.