FEATURED POST
Plus Samuel L. Jackson in 'The Samaritan,' Adrien Brody in 'Detachment,' Audrey Tautou in 'Delicacy' and more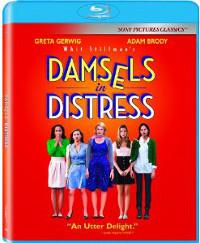 "The Avengers" (Disney), the supersized superhero event of the summer, is the perfect marriage of subject and sensibility. Joss Whedon writes and directs the sprawling, splashy spectacle and its much-much-much-large​r-than-life heroes makes for a genuine comic book epic for the big screen. Videodrone's review is here.
"Damsels in Distress" (Sony), the first film from indie auteur Whit Stillman in 14 years, stars Greta Gerwig as a college girl with very definite ideas on how to transform her college and Adam Brody as a seductive grad student who sets his sights on her. "Whit Stillman's comedy "Damsels in Distress" captivates with a brisk, broad and bright comedic sensibility that speaks to a certain kind of audience," writes MSN film critic James Rocchi. "Packed with on-campus dry hijinks (dry-jinks?), it makes, say, Wes Anderson's "Rushmore" feel grim and gritty in comparison. Yet, I laughed, and also appreciated not only the arch and artificial comedy of good intentions unfolding, but also the fact that Stillman has finally gotten a film to theaters at all in the long wake since 1998's "The Last Days of Disco.""
On Blu-ray and DVD, with commentary by Whit Stillman and the cast, a Q&A with Stillman and the cast at a screening, a featurette, deleted scenes and outtakes. Also available On Demand and at Redbox.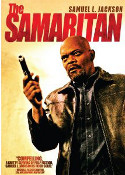 Samuel L. Jackson stars in "The Samaritan" (MPI), a low-key crime thriller about an ex-con trying to break from his past. ""The Samaritan" is no Tarantino firecracker," warns MSN film critic Kat Murphy, "its deliberate narrative pacing derails crucially in rushed climactic passages. But this chronicle of a damaged man's long dying casts a genuinely noir spell, and gives Jackson the chance to show how interesting an actor he can be when not straitjacketed into rote action roles." Blu-ray and DVD.
"Detachment" (Tribeca), directed by Tony Kaye, stars Adrien Brody as a substitute school teacher who inadvertently becomes a role model to students in an apathetic school. "When it stays in the classroom, "Detachment" is a scrappy testament - to the futility of even trying to reach students who are cut off from the possibilities of knowledge, and to the way that our teachers are slowly being driven nuts," writes Entertainment Weekly film critic Owen Gleiberman. DVD only, with interviews.
"The Tall Man" (Image) is a horror film starring Jessica Biel as a nurse searching for a child snatcher, directed by French horror director Pacal Lauger ("Martyrs"). "Ultimately his story draws more energy from class than from criminality: awash in sludgy browns and rotting greens - the colors of poverty and decomposition - this unpredictable oddity is a little bonkers but a lot original," writes Los Angeles Times film critic Mark Olsen. Blu-ray and DVD, available at Redbox.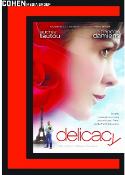 Foreign Affairs:
"Delicacy" (Cohen Media Group), a romantic drama from France, stars Audrey Tautou as a woman in mourning who falls in love with a quiet co-worker (François Damiens). In the words of Chicago Sun-Times film critic Roger Ebert, ""Delicacy" is a sweetheart of a love story, and cornball from stem to stern." French with English subtitles, with a featurette and interview with Audrey Tautou. Blu-ray and DVD.
The Danish comedy "Klown" (Image), starring comedians Frank Hvam and Casper Christensen, is an aggressively crude farce about two best friends hauling an adolescent on a wildy inappropriate adventure. MSN film critic Glenn Kenny describes it as "a reasonably enjoyable and not entirely dumb raunch comedy of awkwardness until it disastrously overplays its hand in the final two minutes." Danish with English subtitles, with commentary, featurettes, and an episode of the TV series "Klown" directed by Lars von Trier. Blu-ray and DVD
"Sleepless Night" (Tribeca) is a French thriller about a corrupt cop (Tomer Sisley) who robs a cache of drugs from the mob and ends up in a game of cat-and-mouse when his son is kidnapped. In French with English subtitles. DVD only. Reviews here.
Plus two crime thrillers from Germany: "Snowman's Land" (Music Box), a darkly comic tale of an assassin trying to survive a botched job deep in the snow-covered Carpathian mountains (reviews here), and "The Man From Beijing" (Music Box), based on the novel by Henning Mankell about a massacre in a small Swedish town traced back to China (more here). Both DVD only, in German with English subtitles, with a featurette.

True Stories:
For "Gerhard Richter Painting" (Kino), the German painter granted filmmaker Corinna Belz unprecedented access to his studio to observe him at work on a series of large abstract canvases. "It is the achievement of Gerhard Richter Painting to shine a light on that hidden, private act as few other films have done," writes Los Angeles Times film critic Kenneth Turan. In German with English subtitles. Blu-ray and DVD, with bonus interviews and featurettes. Reviews here.
"Pink Ribbons, Inc." (First Run) makes the case that corporate America has co-opted the pink ribbons that stand for solidarity in the fight against breast cancer.  "You can't cure what you don't understand is one of the film's sobering messages," write Mindy Farabee in the Los Angeles Times. With bonus interviews with the director and producer. DVD only.
"Surviving Progress" (First Run) looks at the state of technology and growth in light of past civilizations and asks the question: are we progressing to our own demise? Features bonus interviews. "Just Around the Corner" (Virgil Films) profiles Bob Benjamin and the annual music festival he started to raise money to fight Parkinson's disease. "Doubletime" (Doubletime Film) looks into the culture of competitive jump roping at the highest levels. All DVD only.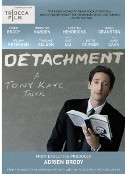 Plus:
- "Conception" (Tribeca), a romantic comedy about nine couples trying to have a child, starring Connie Britton, Julie Bowen, David Arquette, Alan Tudyk, and others. Reviews here.
- "The Letter" (Lionsgate) stars Winona Ryder and James Franco in a romantic thriller that plays out during the rehearsals of a play. IMDb page here.
- "388 Arletty Avenue" (Tribeca) is a psychological thriller starring Nick Stahl and Mia Kirshner that plays out in front of security cameras. Reviews here.
- "Drunkboat" (Virgil) is a coming-of-age story with John Malkovich and John Goodman playing the bad influences in teenager Jacob Zachar's life. Reviews here.
For more releases, see Hot Tips and Top Picks: DVDs, Blu-rays and streaming video for the week of September 25