FEATURED POST
The Oscar-winning actress talks about movies, families, brothers, and what she's watching
By her own admission, Susan Sarandon considers herself a character actor. She's interested in being challenged by roles, in playing different characters, and in the messages of her films. After a career spanning over forty years, five Oscar nominations, and a Best Actress Oscar for "Dead Man Walking," it's still a challenge to find those roles. And yet she does. Case in point: "Jeff Who Lives at Home" (on Blu-ray and DVD from Paramount), where she plays the widowed mother of two estranged grown sons whose lives have gone off track.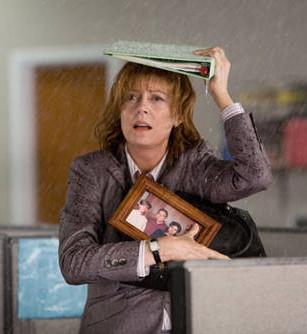 Videodrone talked to Ms. Sarandon about working with directors Jay and Mark Duplass, her own life as the mother of two sons, and what she's watching when she's not making movies.
What are you watching?
I don't have a television set so all I watch are things I get. I just finished watching a number of seasons of "Breaking Bad," which I thought revolutionizes television. I haven't watched a lot of television so maybe I don't know what I'm talking about, but I was blown away by the acting and direction. It was major for me. So I tend to get things like that, I get a lot of documentaries, I watch the TED talks and animal specials. I tend to see movies in the theater, especially foreign films that I think maybe won't be available later. I like the experience of being with a group of people, watching movies that way.
That's an experience that is being lost as more people watch movies at home, on disc or On Demand or streaming video. There is something special about the shared experience of watching a film in a theater with an audience.
I like that, and I like being able to lose yourself in a big, dark room. I think that films have a responsibility and have the challenge of reframing people's perspective, even if it's just briefly, and I think it's easier to do when you're outside of your living room.
Do you have a hard time finding roles that might allow you to help reframe someone's experience?
Yeah, I have a hard time finding films that present people that I want to do that I haven't done before and challenge me in a different way. I don't want to do the same part over and over. I see myself as a character actor. And I'm also very aware of a message that a film sends out, so I take that seriously. So I've done a lot of little parts, I think I have seven films coming out this year that, all put together, would equal one leading role. It's been a while since I've had a really challenging leading part where I carry the film. But if someone's a new director and has an idea… I thought "Robot and Frank" was a very sweet, very interesting film, that's coming out, and so is "Arbitrage," films I made with two new, first-time directors. If you can work with other people that you haven't worked with before that you respect, that's a motivation for me.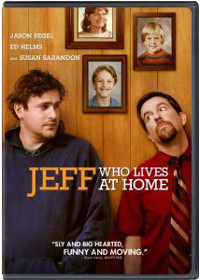 What was it about "Jeff Who Lives at Home" that made you say decide to take a chance on the film?
First of all, when I read the script, it really moved me, this whole thing of siblings growing apart. Because families are really important. I'm the oldest of nine and that's even a wilder dynamic. It was directed by two brothers [Jay and Mark Duplass] who complement each other and support each other and who are just sweet and care so much about what they do. And my heart went out to this woman who did the best she kid to raise these boys by herself and has gotten stuck in a life that she could no foresee. I think that happens to so many people: Where did your dreams go? What happened with your relationship with your children that you adored and you would die for an now you're not even talking to? I even added that line: "They were so cute, how did this happen?" She never saw herself getting to this point where her life would be that. And so how do you reboot your relationship with your family? How do you find a partner of some kind who is going to see you and challenge you and laugh with you when you've isolated yourself that way? So I was very drawn to the character and encouraged by the Duplass Brothers because of the life that they lead and the passion that they have.
I just had this conversation with my son, saying, "You're very, very different, but that can be a plus. You see things differently, you want different things, and it's fabulous if you find a way to make that an advantage and not a disadvantage," because both my boys are very different and see things very differently but they are both very gifted in what they do. So all of those things came into the mix for me. They have another script they want me to do and I would work with them in a flash.
You mentioned that you added a key line for your character. Can you talk about the way the Duplass brothers encourage improvisation? Is it during the rehearsals?
We didn't really have rehearsals. What happens is that they shoot it the way that it's scripted, and then do it again and again, non-scripted, and see what happens. You work through the blocking with them, which is very organic, then they ask you to let loose. Ed [Helms] and Jason [Segal] are gifted at improvisation. Not everyone can do that. Some people just don't know when to stop or they don't remember why they started. But those guys are really, really special when it comes to that.
Is there any film in your career that you think was overlooked in its original theatrical release and that you'd like to see find its audience on DVD?
Oh god, so many. I don't think this one really got a fair shake and I hope people discover it. A lot of people come up to me [to talk about] "Anywhere But Here," with Natalie Portman, and say "Oh my god, I just found this film!" Those are the two that stand out in my mind. But there have been so many that I think that has happened with, because it's very rare that people get what they should.