FEATURED POST
Plus Lena Dunham's 'Tiny Furniture' and a wealth of acclaimed documentaries
By 
SeanAx
 Feb 15, 2012 10:03AM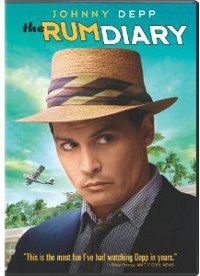 Jeff Nichols' superb "Take Shelter" (Sony) is both an apocalyptic thriller and an intimate, anxious portrait of a man slipping into schizophrenia. Videodrone's review is here.
Johnny Depp takes on Hunter S. Thompson for a second time with "The Rum Diary" (Sony), based on Hunter's quasi-autobiographic​al novel. Depp, who played the notorious gonzo journalist in "Fear and Loathing in Las Vegas," here takes on the role of  an American journalist who takes a freelance assignment in Puerto Rico in the 1950s.
"There are boozy freak-outs, fights with greedy capitalists, slimy hallucinations of tongues snaking from the befuddled mouths of fellow drug-taking compatriots in the rainy dark of a shabby room -- but all these feel less like organic parts of a story than like checkboxes in a to-do-list of Thompson's themes and behaviors drawn not from the novel but instead from the icon's public persona and later work," complains MSN film critic James Rocchi. He argues that the film "could have been a portrait of a time and place at a moment of great change; instead, it winds up being a chronicle of an actor returning to familiar territory in a moment of stasis." Aaron Eckhart, Michael Rispoli, Amber Heard and Giovanni Ribisi co-star and Bruce Robinson (in his first helming job in a decade) directs.
On Blu-ray and DVD, with a conventional making-of featurette "A Voice Made of Ink and Rage: Inside The Rum Diary" (a brief 12 minutes long) plus the 1998 documentary "The Rum Diary Back Story," which focuses on author Hunter S. Thompson and the novel. Also available via digital download.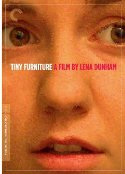 "Tiny Furniture" (Criterion), from Lina Dunham, is a quasi-autobiographic​al film about a college student in a state of stasis after graduation. "'Tiny Furniture' is proof, against steep odds, that there are no small stories, only small storytellers," praises Entertainment Weekly film critic Lisa Schwarzbaum, who grades the film an "A" in her review. "The award-winning indie discovery is also fair warning that the 24-year-old Dunham — who also stars in a role modeled so closely on her life that she shot the film in her family's stark, artsy loft in lower Manhattan — is a big talent to be reckoned with, a storyteller of gigantic charm and subtlety, and a filmmaker of exciting feminine originality." Criterion releases the film on Blu-ray and DVD, in an edition that features Dunham's debut feature, "Creative Nonfiction," four additional short films by the director, plus interviews with Dunham (conducted by filmmaker Nora Ephron) and Paul Schrader and a booklet with an essay by Philip Lopate.
The aggressively grotesque "The Human Centipede II [Full Sequence]" (IFC/MPI) was banned in Britain, one of those dubious badges of honor that hasn't been awarded in a long time. More on Videodrone here, along with more horror film releases of the week, including "The Dead" (Anchor Bay,) the first zombie film in Africa.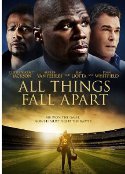 "Tales From the Golden Age" (Zeitgeist) and "Summer Holiday" (aka "Boogie") (Zeitgeist), two films from the new wave of Romanian cinema, lead off a rich collection of foreign releases that also includes "Elite Squad: The Enemy Within" (New Video) from Brazil, the original Israeli "The Debt" (IFC) and more. More on Videodrone here.
Plus: "Mama I Want to Sing" (Fox), a musical based on the stage play and starring Ciara and Lynn Whitfield; "All Things Fall Apart" (One Village), a sports drama starring Curtis "50 Cent" Jackson and Ray Liotta and directed by Mario Van Peebles; and "The Mortician" (Lionsgate) starring Method Man as a man who steps up to protect an abused child from his father.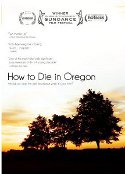 True Stories:
"How to Die in Oregon" (Docurama), which premiered on HBO's Documentary Film program after winning raves on the film festival circuit, takes an unblinking look at Oregon's Death With Dignity Act through the lives of terminally ill patients who have chosen physician-assisted suicide. Sam Adams, writing for Time Out Chicago, acknowledges that the film "can be tough to watch, but when it's over, you feel privileged to have taken part." On DVD with bonus scenes and stories. Also on Digital Download and HBO Go.

View the trailer below, after the jump.

"Urbanized" (Plexifilm), the third film in Gary Hustwit's design film trilogy (after "Helvetica" and "Objectified"), explores the way we shape our urban environments through a diverse range of design projects in dozens of city around the world. Blu-ray and DVD, with an hour of additional interviews. Also available via VOD.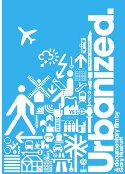 Matt Damon narrates "American Teacher" (First Run), a portrait of the lives and jobs of the people who work in one of the most underpaid professions in the country. On DVD, with additional  scenes and interviews.
Plus: "Pianomania" (First Run) looks at the creation of the finest pianos in the world; "The Sons of Tennessee Williams" (First Run) tells the story of New Orleans' gay Mardi Gras across five decades; "Elevate" (New Video) profiles four young men from West Africa given a chance at a top American education through a basketball scholarship; and "Under the Boardwalk: The Monopoly Story" (Docurama) is a profile of the all-American board game of capitalist ideals.
For more releases, see Hot Tips and Top Picks: DVDs, Blu-rays and streaming video for February 14