FEATURED POST
Plus more indies, foreign film, and instant TV to discover
"Raising Arizona" (1987), the sophomore feature from the Coen Bros., is a modern screwball farce brimming with cinematic showmanship. This kind of stylistic busyness usually works to the detriment of belly laughs but the Coens make it work by cramming it with everything from cartoonish slapstick to deadpan double takes, and the cast (including Nicolas Cage when he cared, Holly Hunter, and John Goodman) sells it with gusto.
Here's a trio of small, independent visions newly arrived on Netflix and waiting to be rediscovered. In "Happy Accidents" (2000), writer/director Brad Anderson rethinks the cult time-travel film "La Jette" as a delirious old fashioned romance with Marisa Tomei as an unlucky-at-love New Yorker who finds romance with sensitive, sweet Vincent D'Onofrio, who is either a time traveler from the future or simply another kook in her life. Anderson is a hopeless romantic in a cynical world. He embraces romantic abandon and the craziness of life and, for a brief moment, makes the case that true love is the only power that can crack time and space.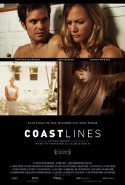 "Coastlines" (2006), a tale of crime and retribution in the Florida Panhandle from Victor Nunez, stars Timothy Olyphant as an ex-con returned from prison to his Florida coast home town to collect on a debt and Josh Brolin as his best friend, now a local lawman who puts his job on the line to protect the reckless maverick. This is film that draws so much of its drama from the landscape and the culture in which it plays out, all of which informs the character of the film and the people.
"Paranoid Park" (2007) belongs to Gus Van Sant's more personal, less commercial explorations in subjective storytelling and expressions of human experience through oblique narratives. The film circles around an accidental killing, less interested in the event than in emotional life of an inexpressive skateboarder trying to come to terms with the killing. Cinematographer Christopher Doyle finds an impressionistic shooting style to match the subjective perspective.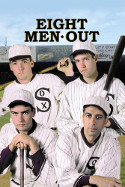 In honor of the All-Star game, here are a couple of baseball classics. John Sayles' "Eight Men Out" (1988), starring John Cusack, David Strathairn, D.B. Sweeney, and Charlie Sheen, dramatizes the scandalous 1919 "Black Sox" World Series, in which underpaid members of the Chicago White Sox accepted bribes to throw the games, with a pro-labor slant. "A League of Their Own" (1992) celebrates the short-lived All-American Girls Baseball League through a fictionalized comic drama. Tom Hanks actually gets top billing, as the washed up former pro player turned coach who is won over by his team, but the film belongs to heavy-hitter Geena Davis and feisty Lori Petty, sisters who become rivals.
"The Wild Geese" (1978) and "Zulu Dawn" (1979) are a pair of British military thrillers about the English in Africa. Richard Burton leads a fierce and fiercely loyal team of British mercenary paratroops (including Roger Moore, Richard Harris, and Hardy Kruger) on a mission in a civil war-torn African nation in "The Wild Geese." Directed by Andrew McLaglen, it's tough guy, male bonding-under-fire stuff, with well executed battle scenes and well directed character scenes. Burt Lancaster, Peter O'Toole, Simon Ward, and Nigel Davenport star in "Zulu Dawn," the prequel to the classic British colonial war thriller "Zulu" that chronicles the events leading up that attack.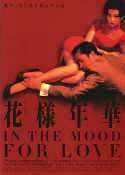 Foreign:
"In the Mood for Love" (2001), from Hong Kong's Wong Kar-Wai, is a shadow dance of would-be lovers sketched in suggestions and intimations. Maggie Cheung and Tony Leung Chiu-Wai are next door neighbors in a crowded apartment building whose partners are having an affair, and they meet to compare notes and flirt, a form of play-acting come therapy. Wong's gliding camera finds a grace in their sadness and his simmering colors allow their repressed emotions to burn their way into the screen.
"L'Auberge Espagnole" (2000) recreates the ideal of the European Union as a college communal apartment in Barcelona. Play-it-safe Parisian student Xavier (Romain Duris) moves in with a handful of attractive, ebullient, easy-going college kids from all over Europe in a communal apartment that hums with friendly chaos. Director Cedric Klapisch's strength lies in his warm portraits of community and family relations and the quiet insights of his characters.
"Water" (2005), the final film in Deepa Mehta's elemental trilogy, follows a young girl who is married and widowed at the age of eight and sent to a home where Hindu widows live their lives in social isolation. It was an incendiary controversy in India even before it was finished.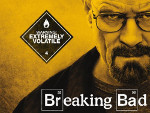 Instant TV:
"Breaking Bad: Season 4" (2011) - It is no exaggeration to call the AMC original series "Breaking Bad" one of the smartest, sharpest, most dramatically daring and accomplished shows on television. The fourth season continues to map the odyssey and the brutal evolution of chemistry teacher Walter White (Bryan Cranston) from desperate cancer victim to ferocious player in the drug business and it ups the ante once again as it takes a hard look at the collateral damage on his family and his colleagues. Full review on Videodrone here.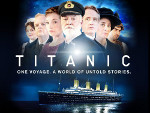 "Titanic" (2012) is the intelligent, handsomely-produced four-part miniseries written by "Downton Abbey" creator Julian Fellows and starring a superb cast of British talent. It's no  surprise that Fellowes focuses most of the drama on the class disparity and divisions, which plays out through multiple stories and dozens of characters throughout the passenger list and members of the crew. Full review on Videodrone here.
"The Secret Life of the American Teenager: Seasons 1-3" (2008-2009), made for the ABC Family Channel, stars Shailene Woodley (before her break-out performance in "The Descendents") as a 15-year-old who gets pregnant and tries to keep it a secret from her parents. Like most of the shows on the channel, it uses the situation to explore issues relevant to modern teens without passing judgment. Molly Ringwald co-stars as the mother.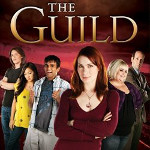 "The Guild: Season 1 & 2" (2007) isn't actually a TV show but a web series from Felicia Day about the socially ill-equipped members of a gaming community. Told in 5-6 minutes episodes that add up to a complete 40-minute story per season, these are stories of social misfits and obsessives forced to leave the computer interface and actually interact. You don't have to be a gamer or a genre geek to appreciate this very funny show, but it helps.
If you're looking for tips on angling, "Fishing With John" (1991) isn't your show. John Lurie knows nothing about fishing, but that hasn't stopped him from inviting a few friends to travel around the world to fish in spots both exotic and foreboding. This is for folks who enjoy the silences of conversation as much as the words and can relate to Lurie's deadpan absurdist sense of humor.
Also newly arrived: the science fiction series "Buck Rogers in the 25th Century: Season 1 and 2" (1979-1981) with Gil Gerard and Erin Morin, and the animated series "Fat Albert and the Cosby Kids: Seasons 1-4" (1972-1976) created and voiced by Bill Cosby.
For more releases, see Hot Tips and Top Picks: DVDs, Blu-rays and streaming video for the week of July 17